Andalusia Knoll, a freelance journalist who is currently reporting on violence against women in Guerrero, Mexico, joined HuffPost Live on Wednesday to speak out on the crimes.
"The majority of femicide cases in Mexico … [the victims] are killed often by their boyfriends, by their father-in-laws, by their ex-husbands or by their husbands," Knoll told host Alyona Minkovski.
"There is a total level of impunity," Knoll said. "Other men know that they can kill women and nothing will happen to them."
Although legislation to protect women from violence and discrimination was passed in 2007, systems of recourse for the crimes remain ineffective.
"Women are often just seen as just objects without rights," Knoll said. "And when they denounce the violence, often they have no way to escape these violent situations, and there is not really a network of help."
Watch the full conversation about the cycles of violence in Mexico here.
Sign up here for Live Today, HuffPost Live's new morning email that will let you know the newsmakers, celebrities and politicians joining us that day and give you the best clips from the day before!
Related
Before You Go
Avoids talking about Mexico's security problems.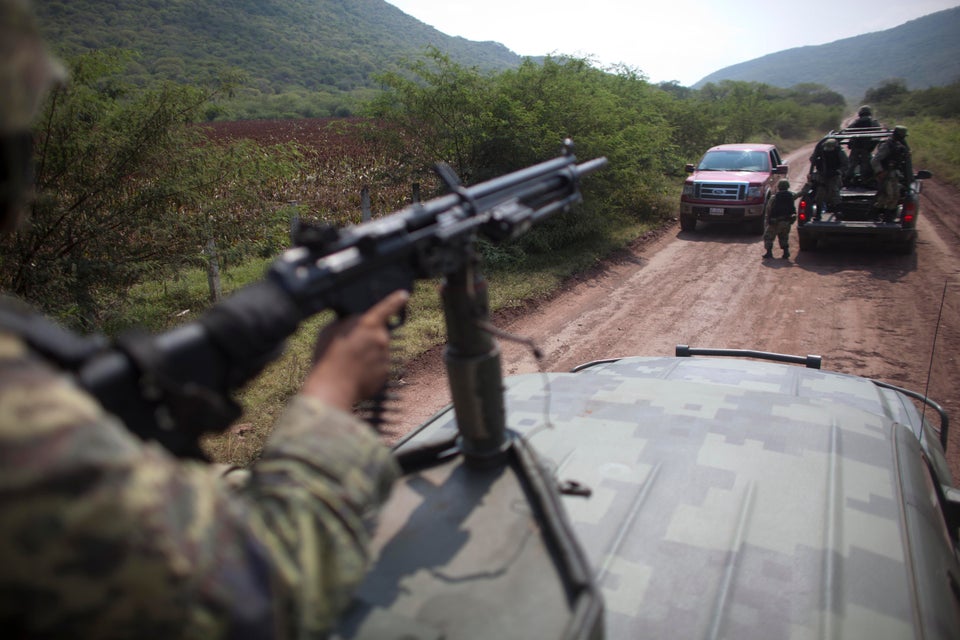 Refused to admit any wrongdoing when he sent Federal Police to break up a protest in 2006, leading to two deaths and the alleged sexual abuse of 26 women.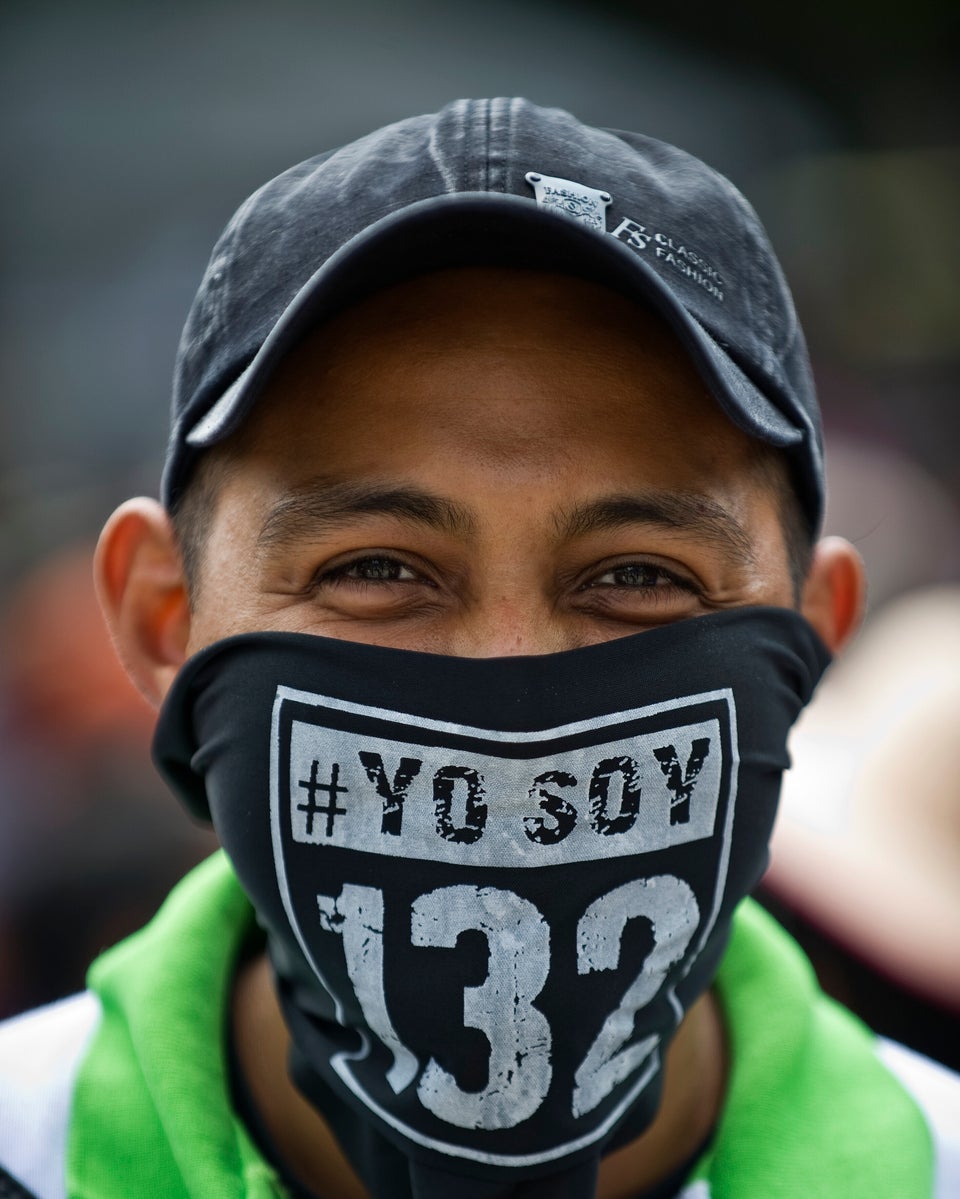 RONALDO SCHEMIDT via Getty Images
Passed an energy reform that Mexicans opposed.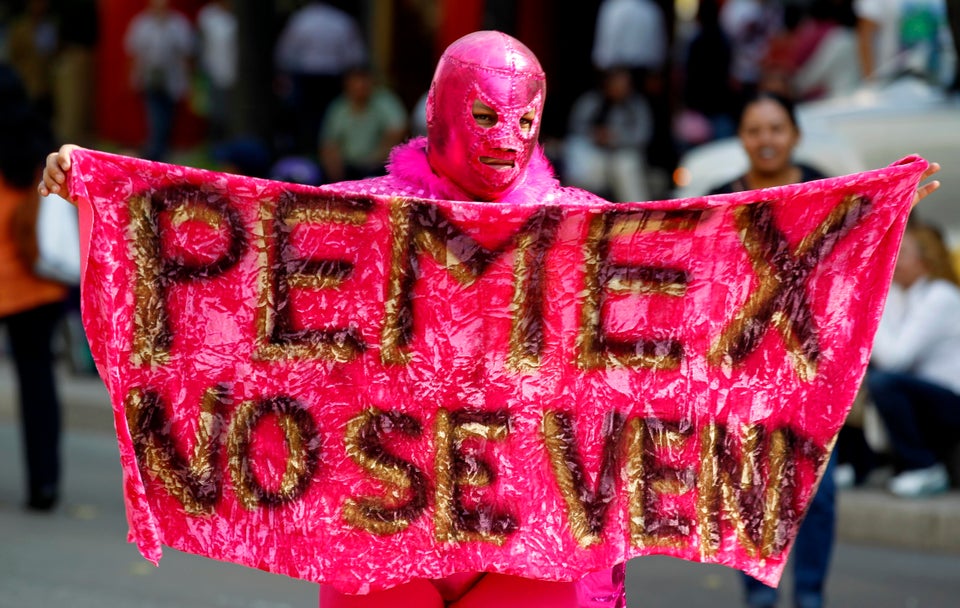 Posed for that ridiculous Time Magazine cover.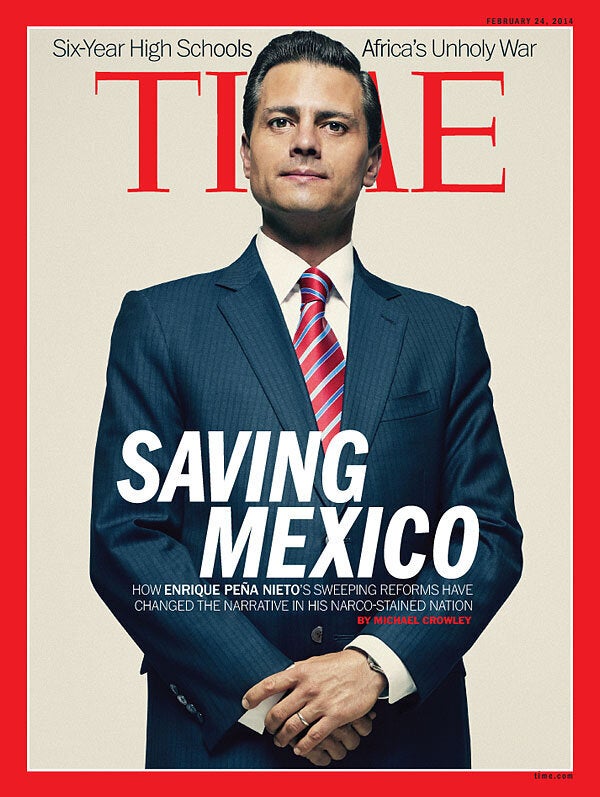 Didn't know what the minimum wage was in his country.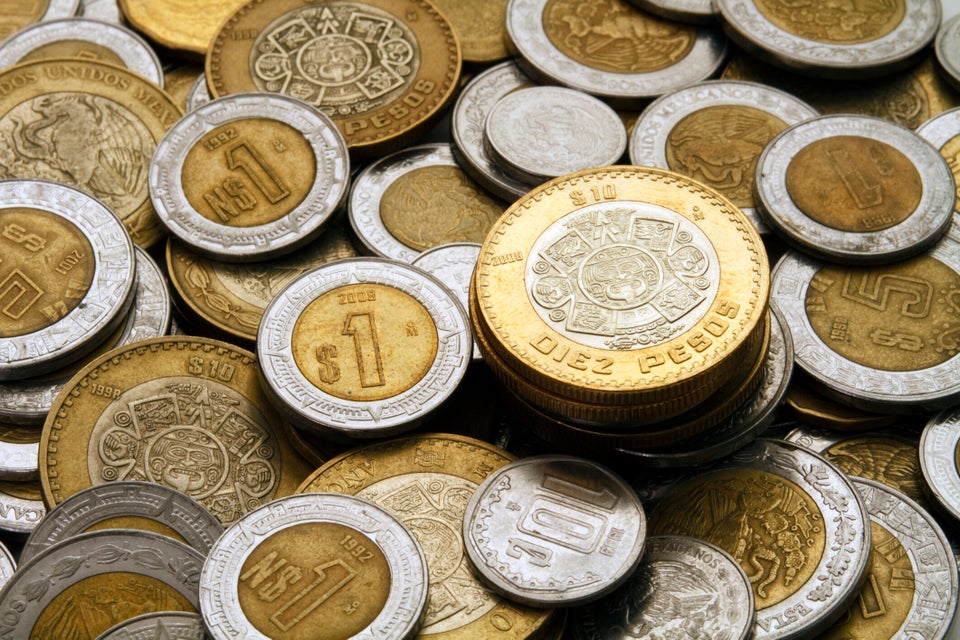 Scott Nodine via Getty Images
Says he's not the woman of the house.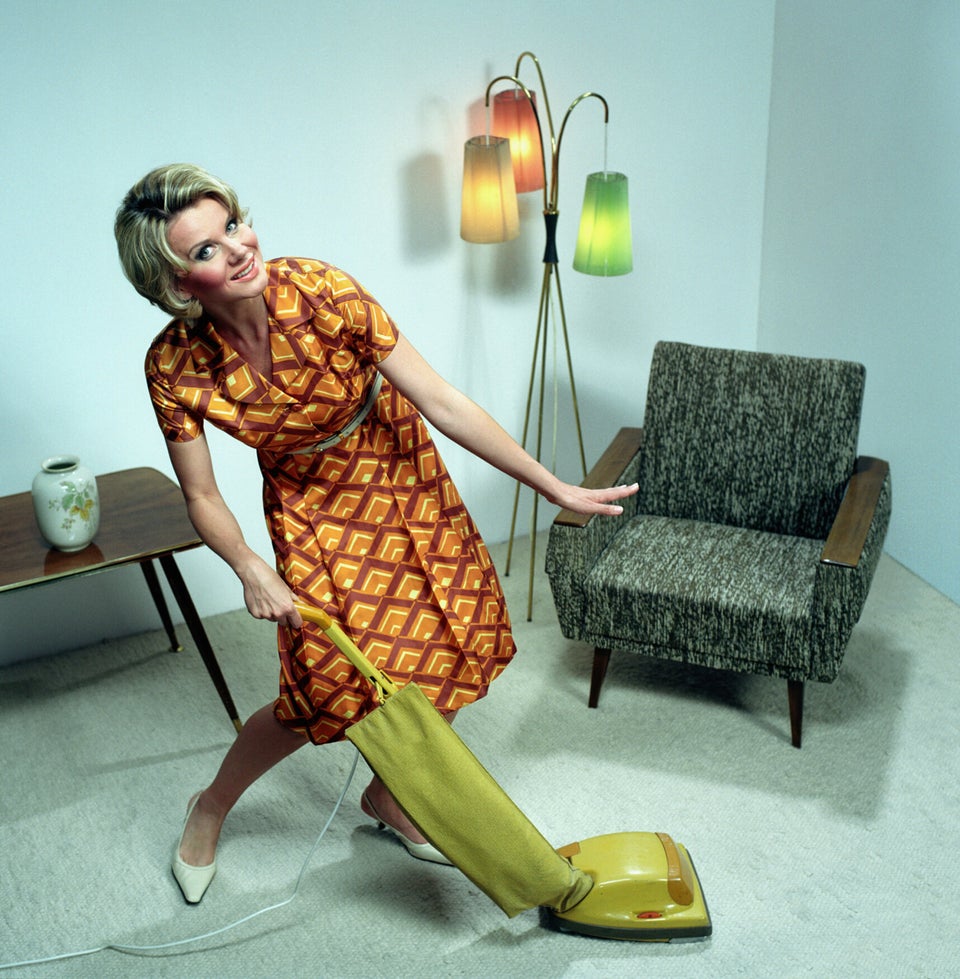 Erik Dreyer via Getty Images
Couldn't remember the titles of three books he's read.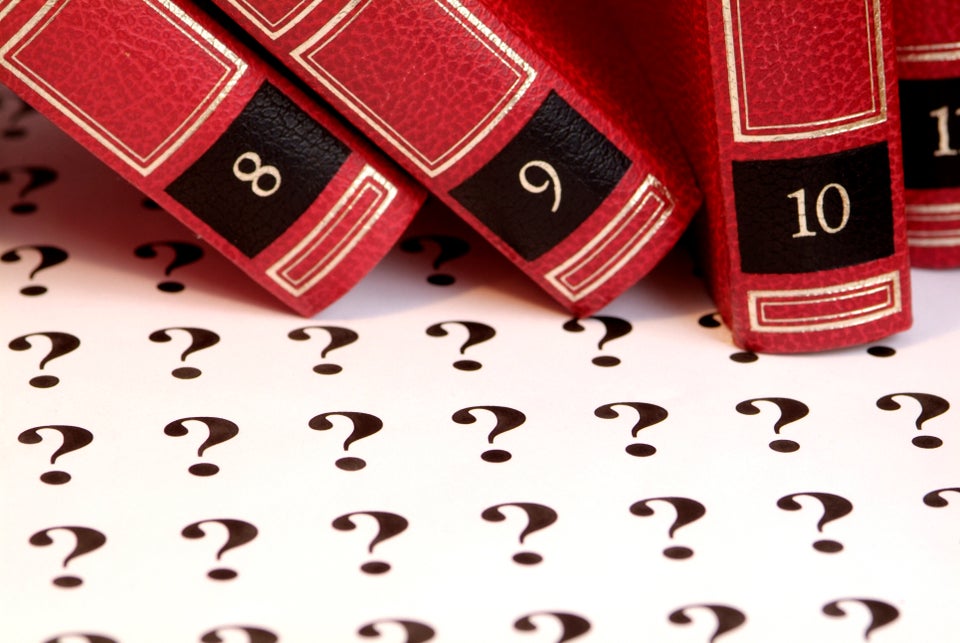 Michaela Begsteiger via Getty Images
Waited 10 days to launch an investigation into the attack on the students in Iguala, in which six people were killed and 43 students abducted.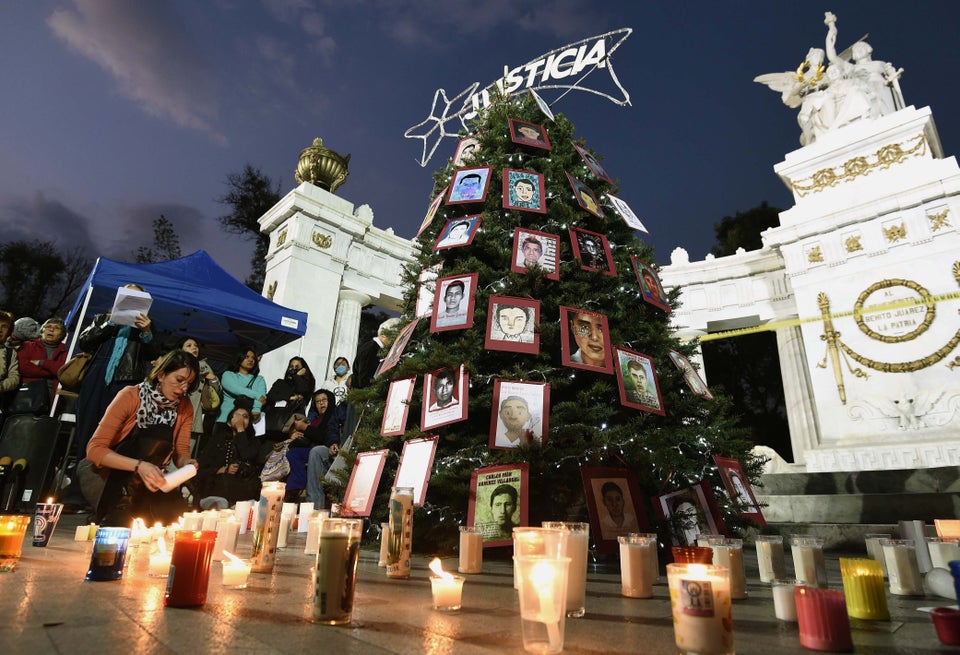 ALFREDO ESTRELLA via Getty Images
And they've presided over an investigation into the disappearance of the 43 students that is either incompetent or evil.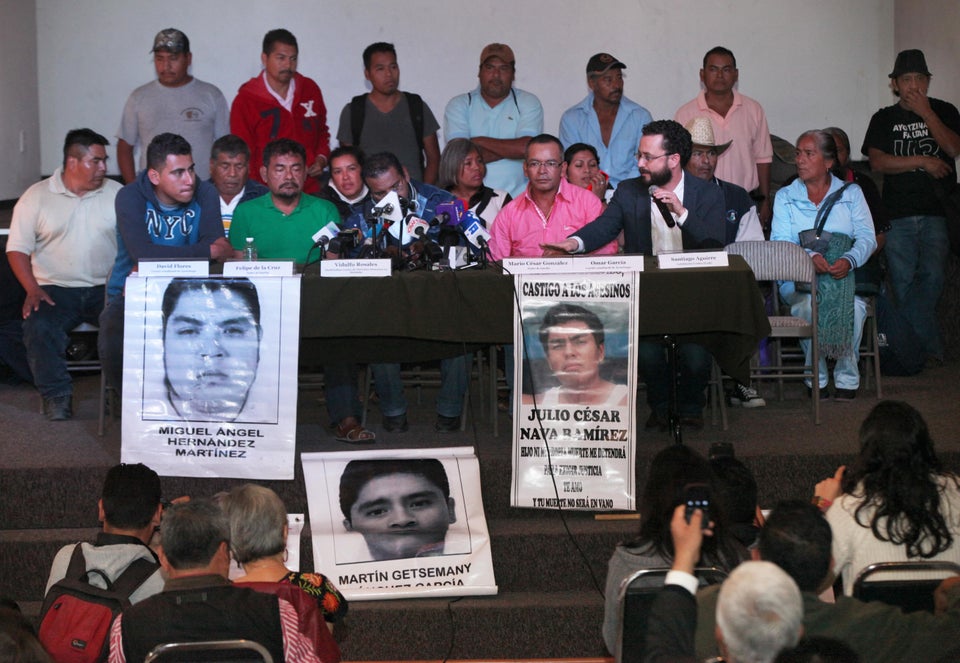 Then Peña Nieto defended his administration's work.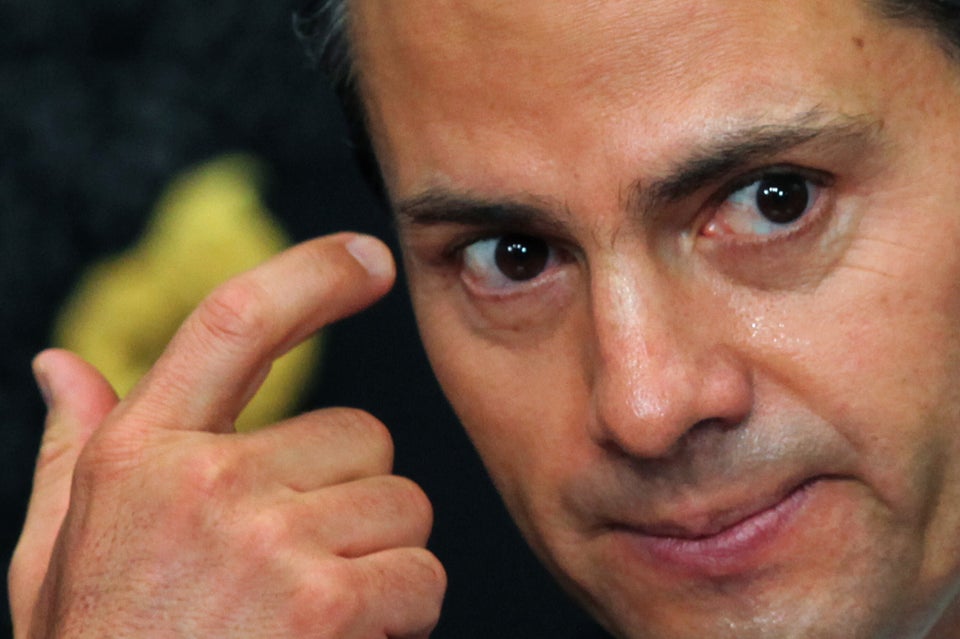 Created a new security plan for the state of Guerrero that was basically the same as the old one.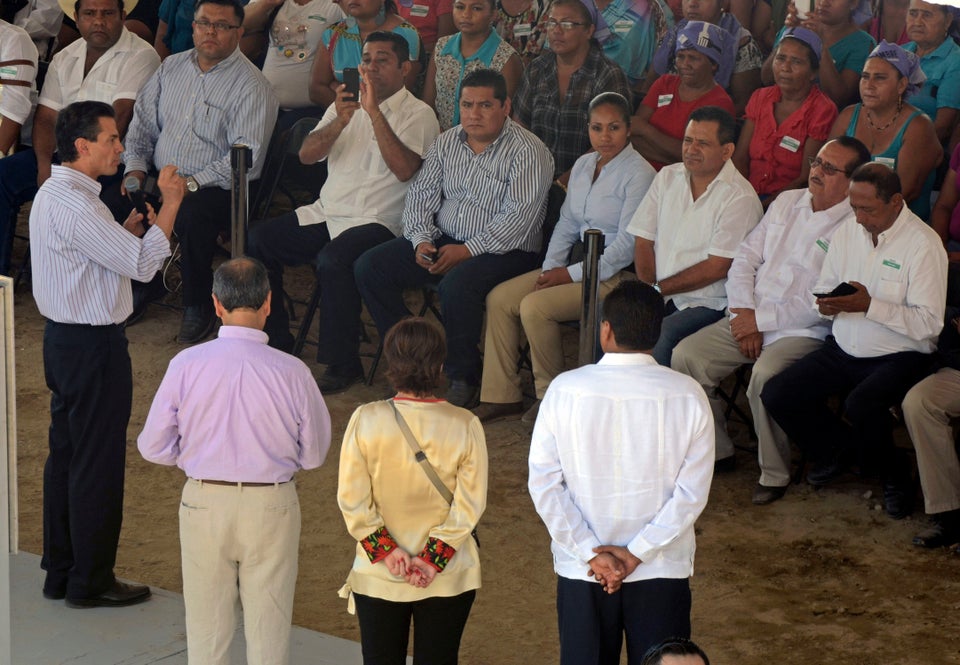 Skipped town after the attorney general announced the government's version of what happened to the 43 students.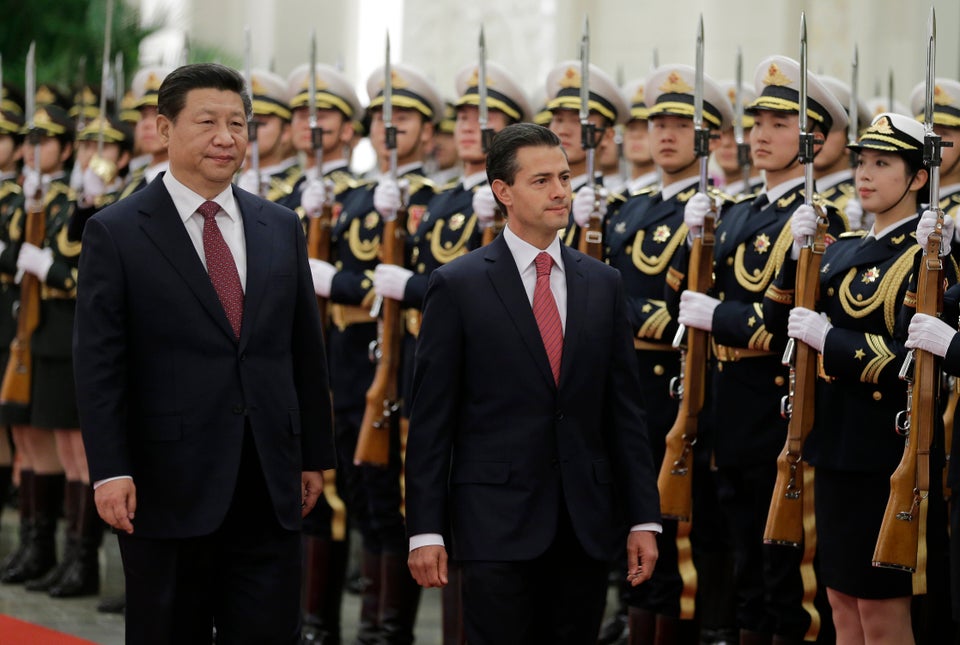 Presided over a military that appears to have massacred 21 people.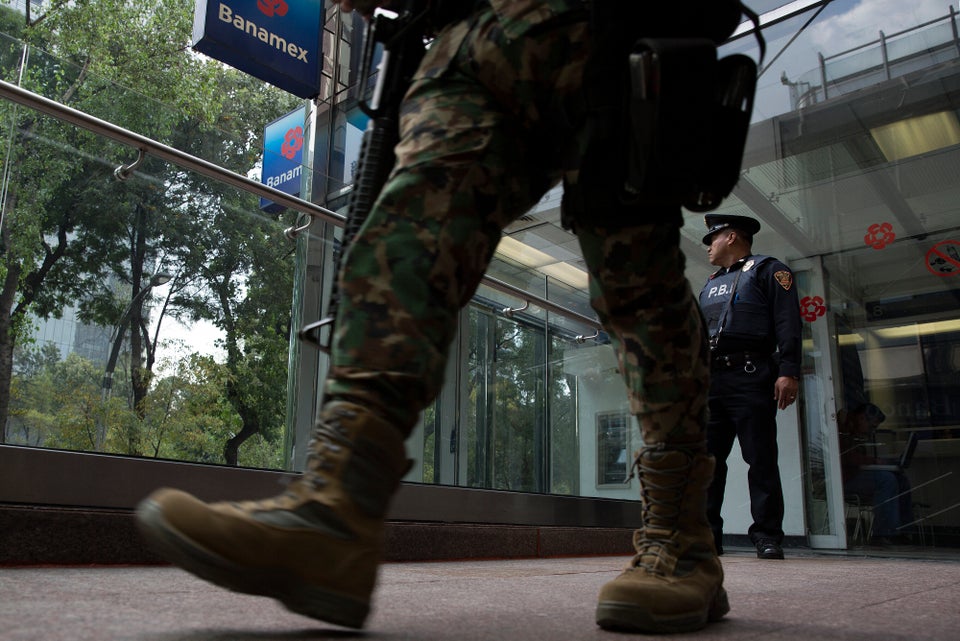 Bloomberg via Getty Images
Cares more about his international image than his national tragedies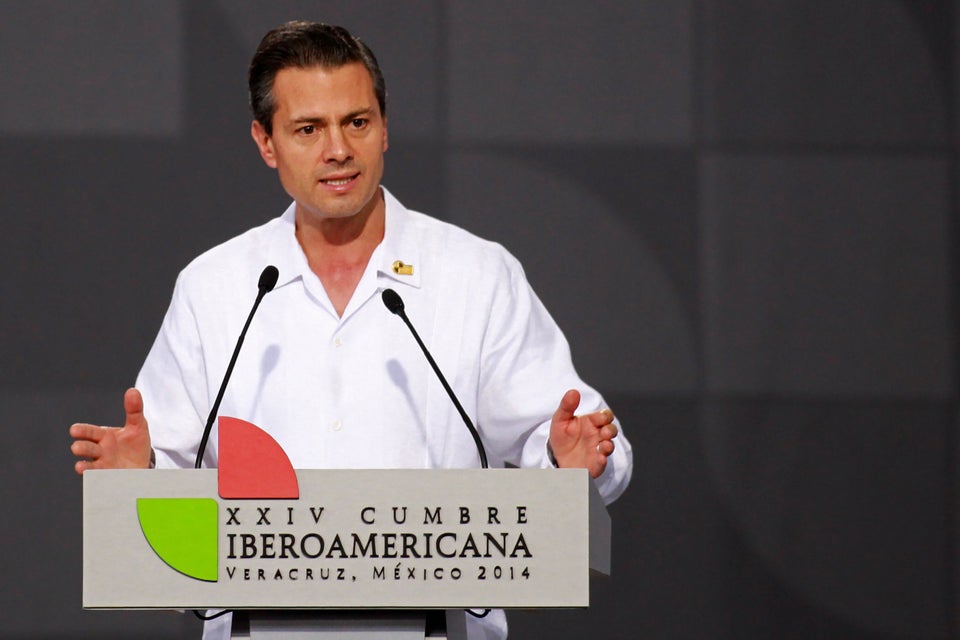 Presides over a plummeting peso.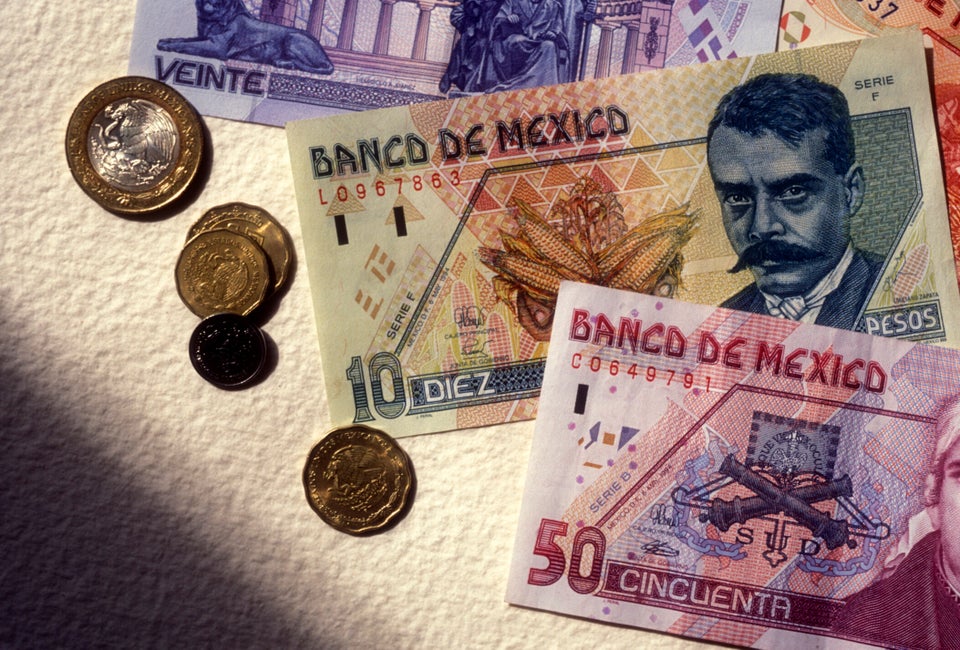 Lyle Leduc via Getty Images
And increasing threats against journalists.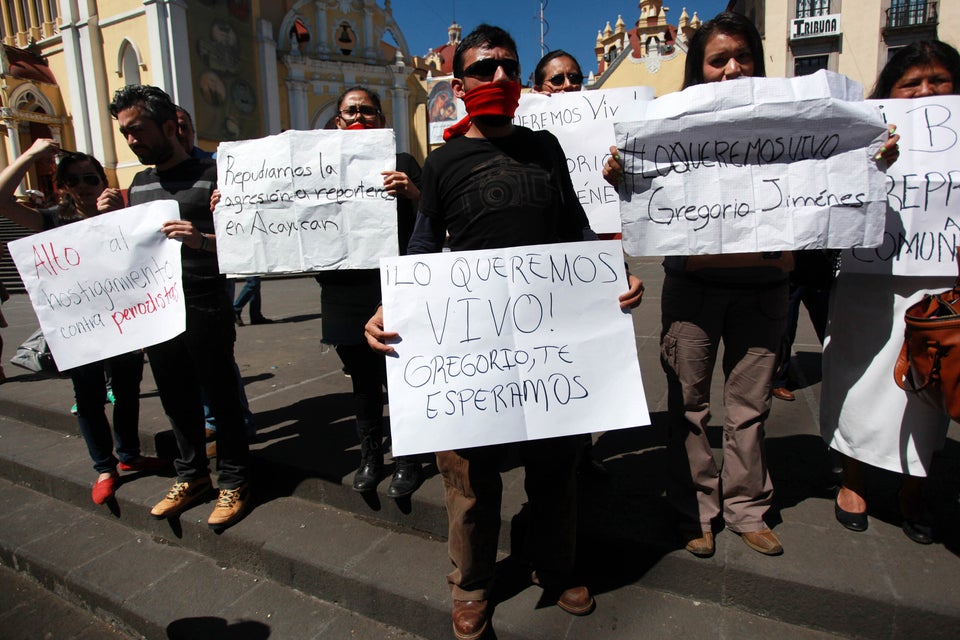 Presides over rising disappearances and abductions.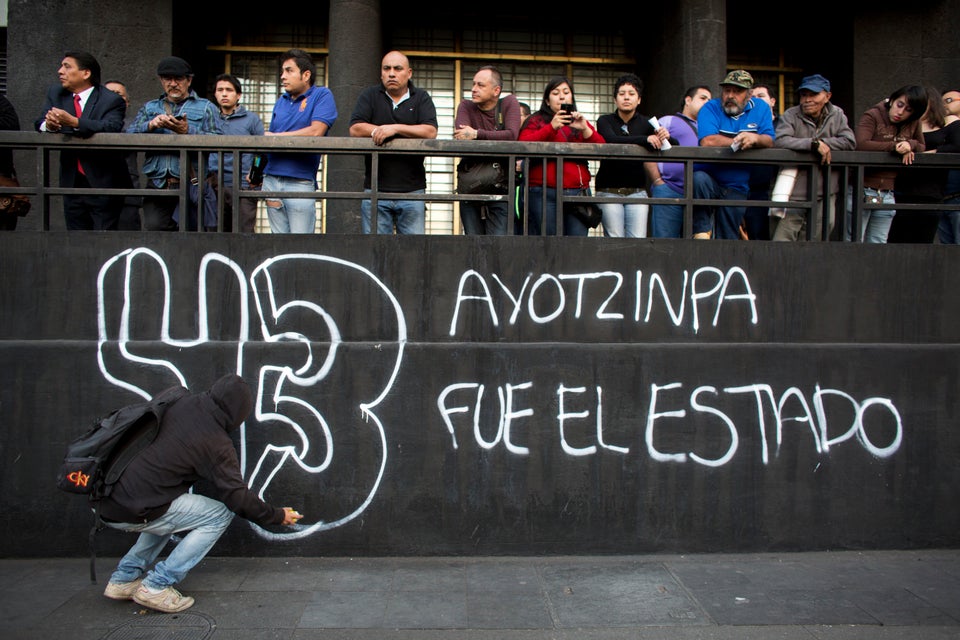 Still hasn't bothered going to Iguala, where the students were attacked and 43 were abducted, or to Ayotzinapa where they were studying.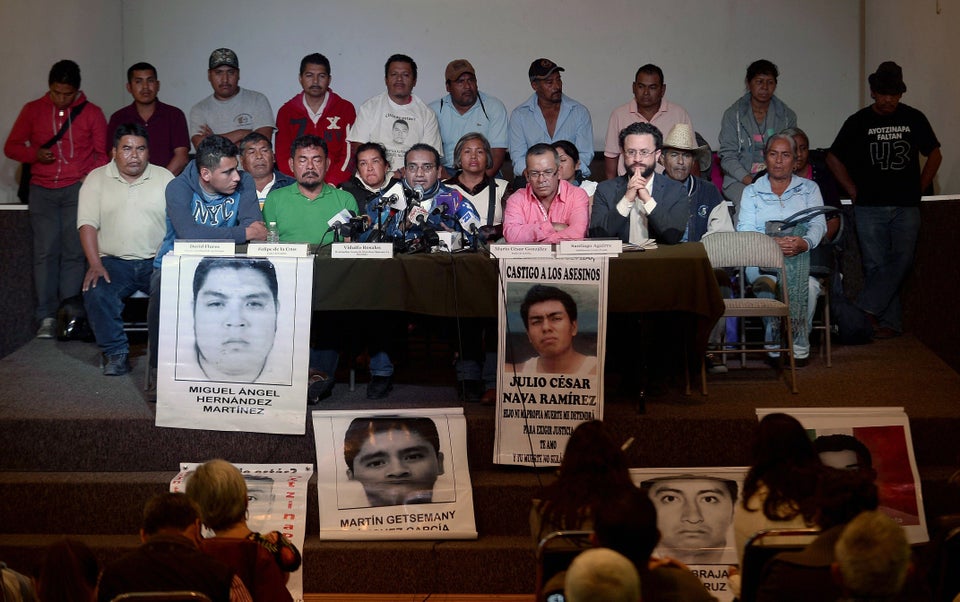 ALFREDO ESTRELLA via Getty Images
When he went to Guerrero, the state where Iguala is located, he asked people to "overcome the pain" of the tragedy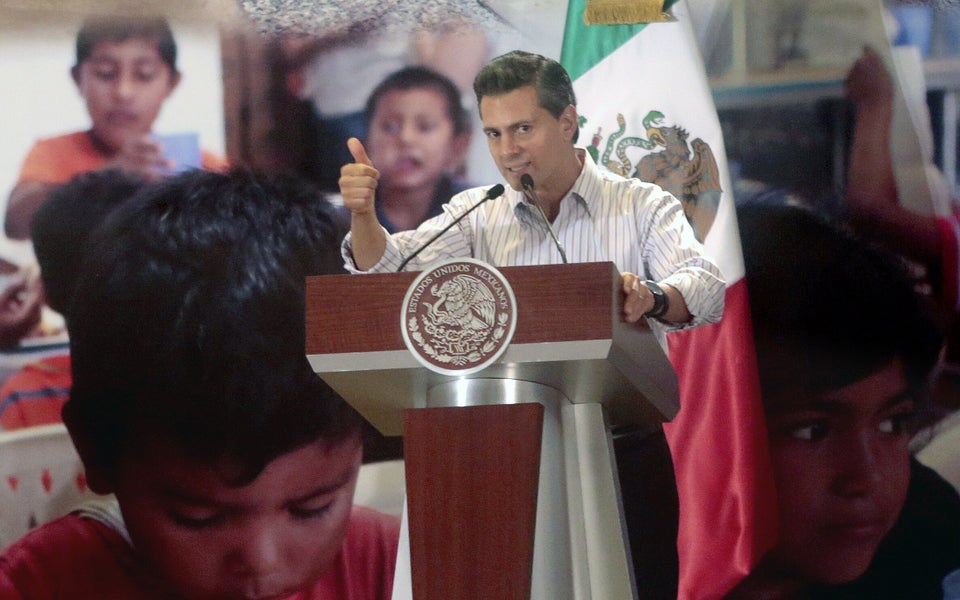 PEDRO PARDO via Getty Images
Didn't "show his face," but said he did.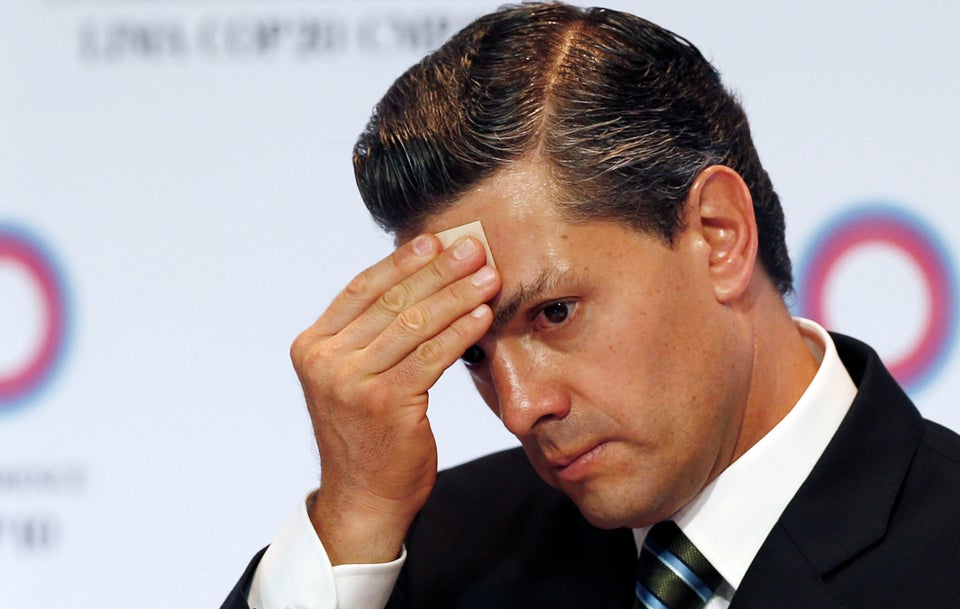 Acquired a $7 million house under his wife's name from a construction company in what looked to many like a conflict of interest.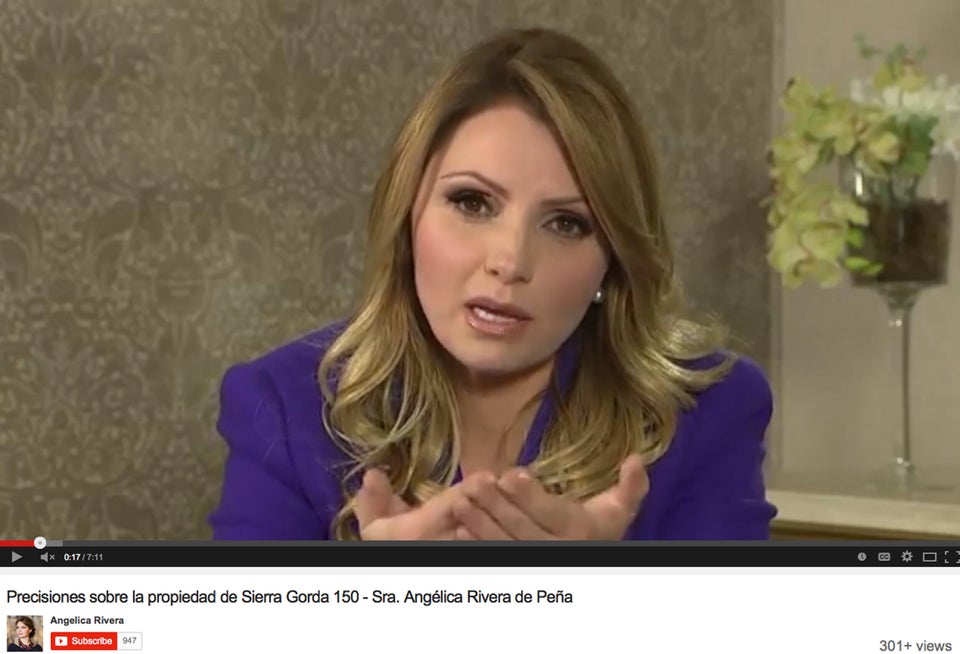 A lot of Mexicans think he's stupid.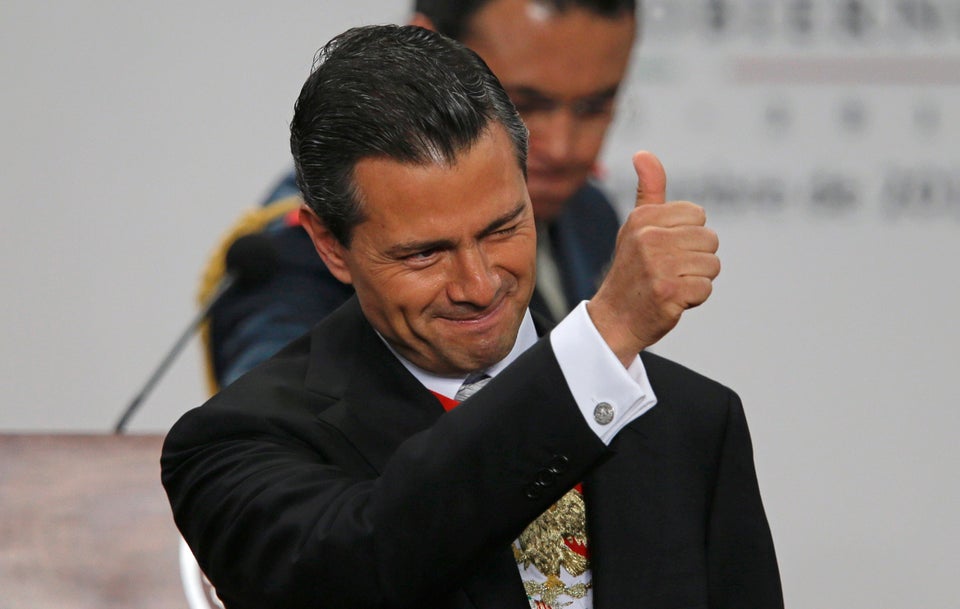 Sluggish economic growth.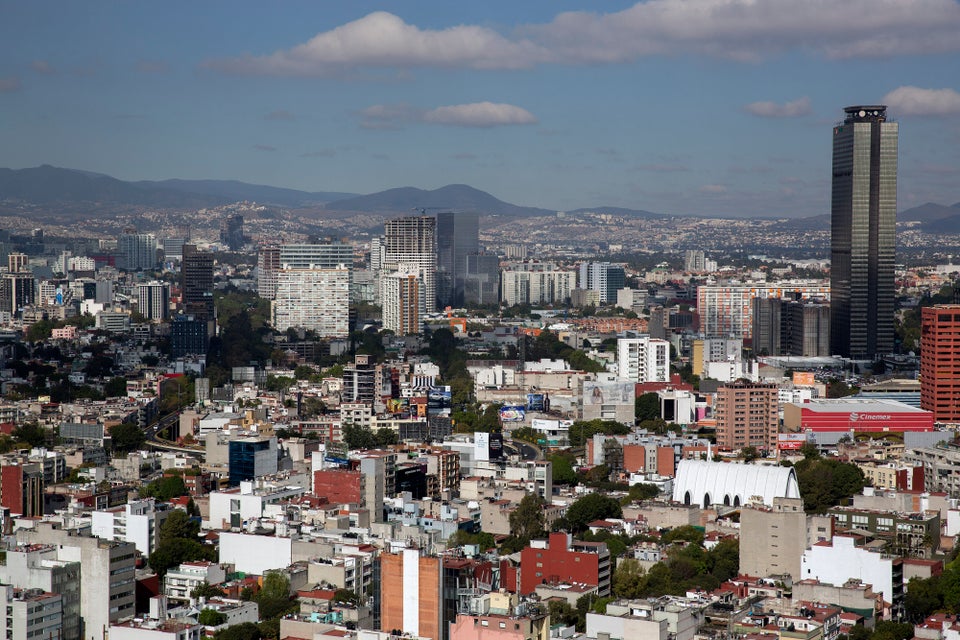 Bloomberg via Getty Images
Not enough jobs for young people.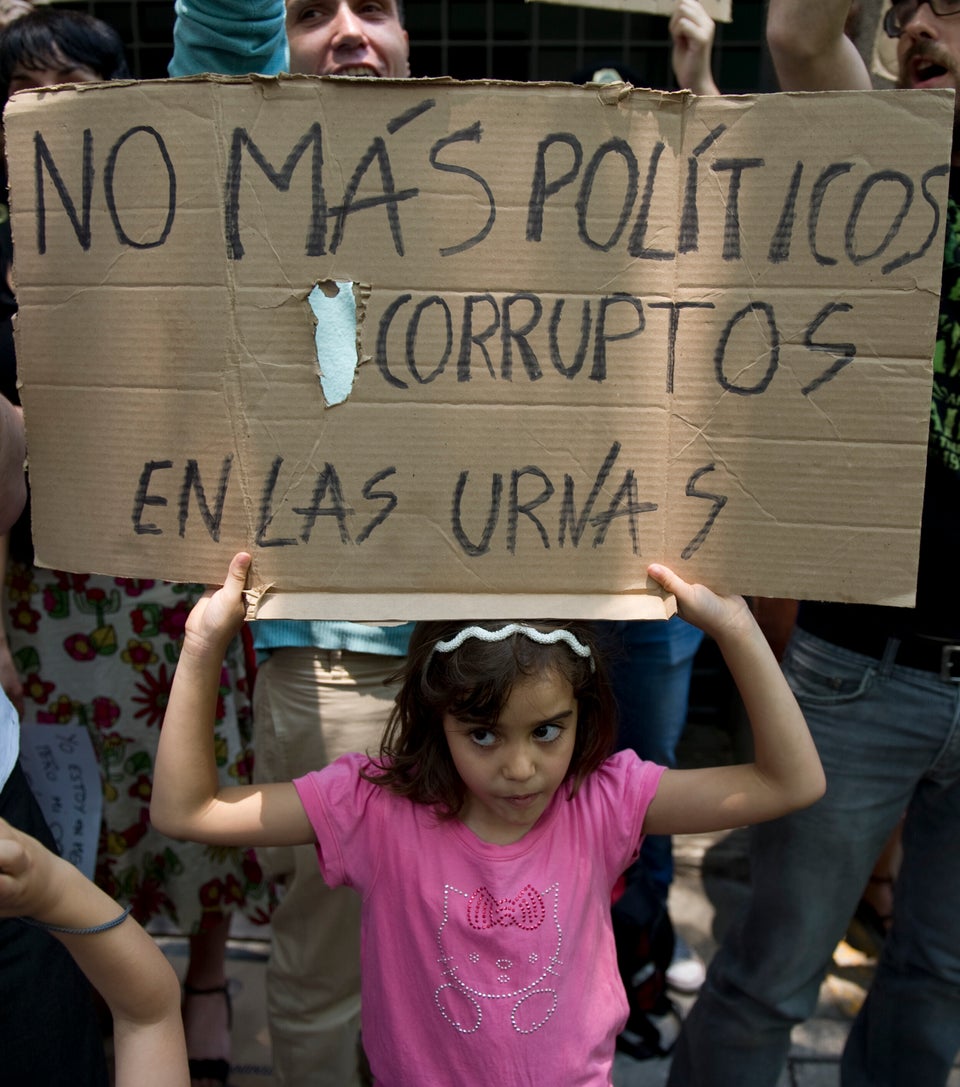 YURI CORTEZ via Getty Images
Not even The Economist likes him.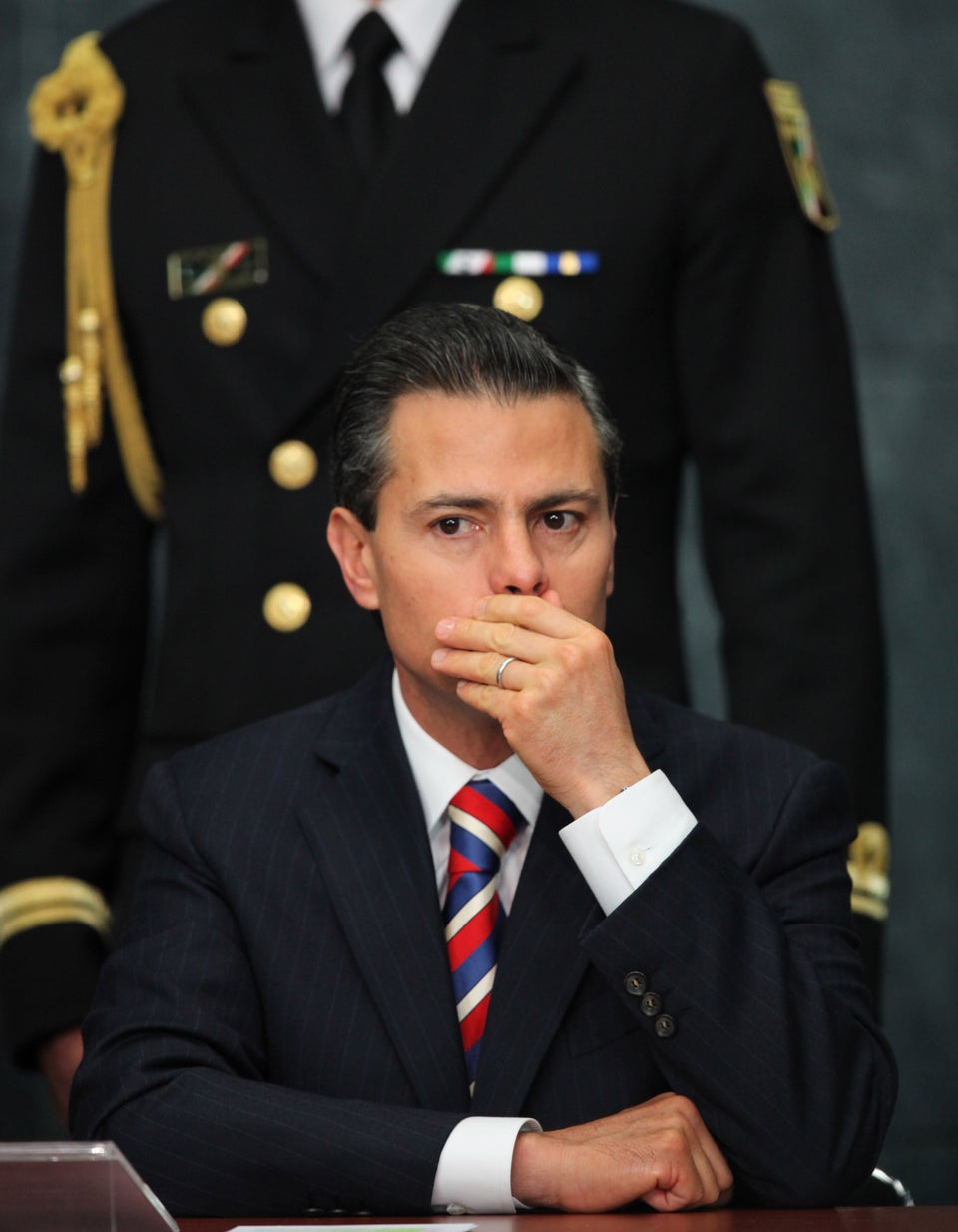 Isn't delivering on his promises.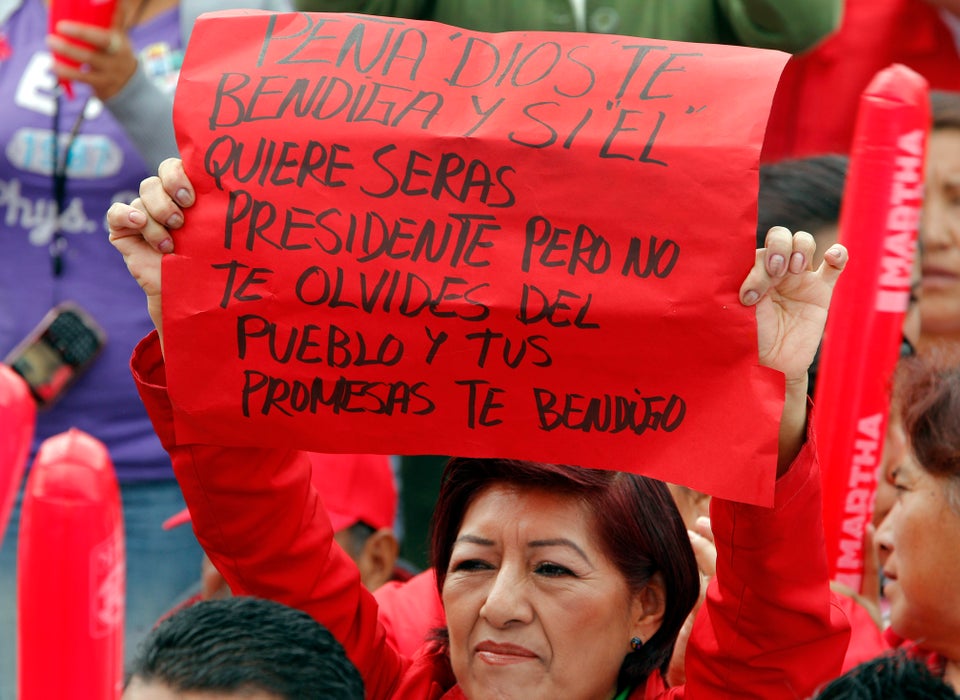 Hair is too shiny.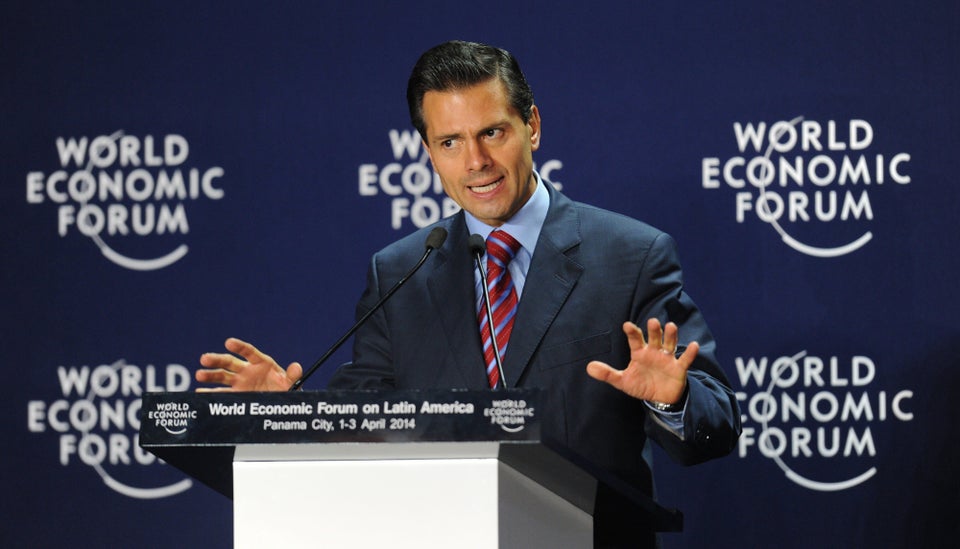 RODRIGO ARANGUA via Getty Images
Fudged crime stats to make himself look better when he was governor of Mexico state.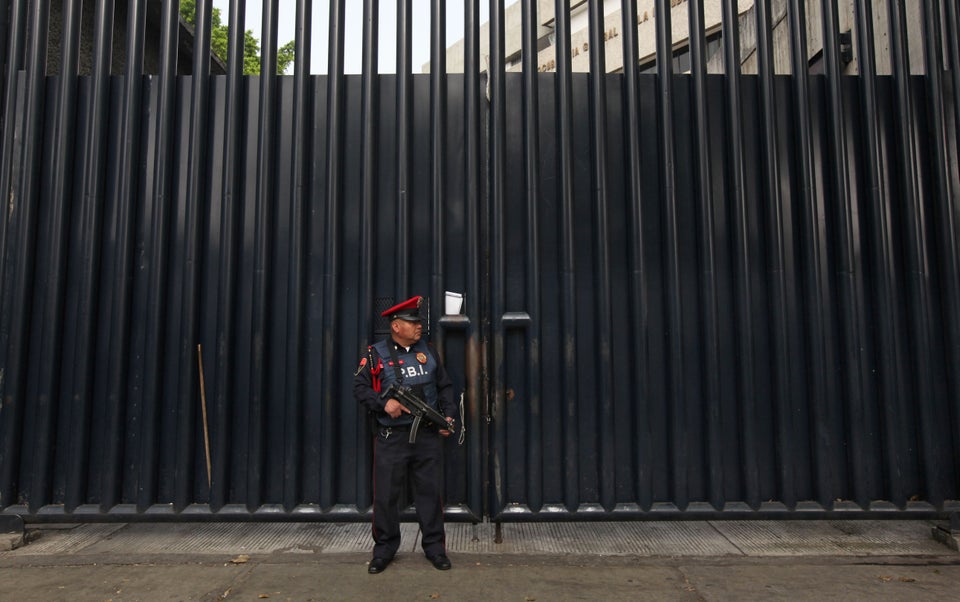 May have paid Televisa to give him positive coverage when he was governor of Mexico state.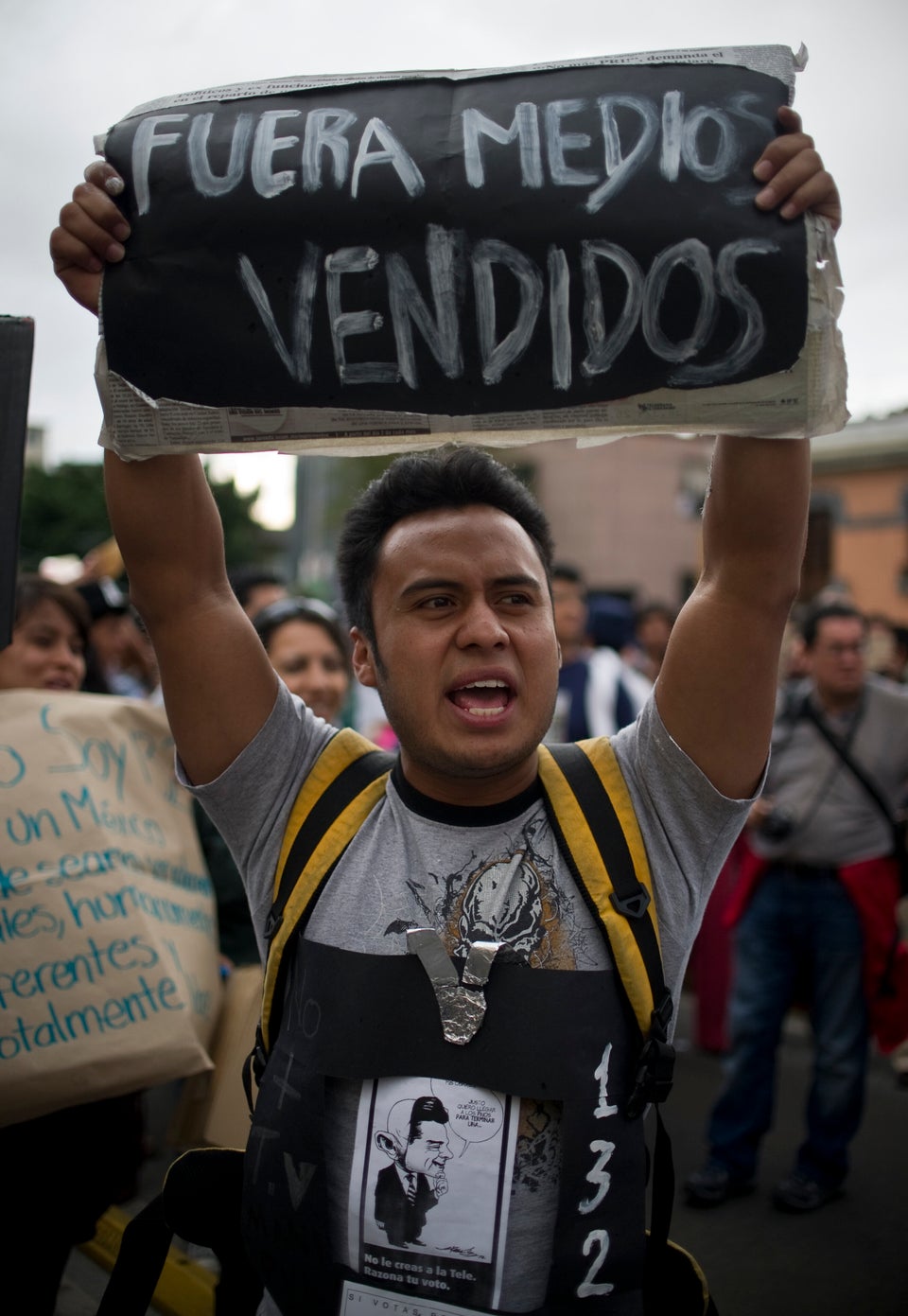 RONALDO SCHEMIDT via Getty Images
Hid in the bathroom for 10 minutes to avoid facing student protesters.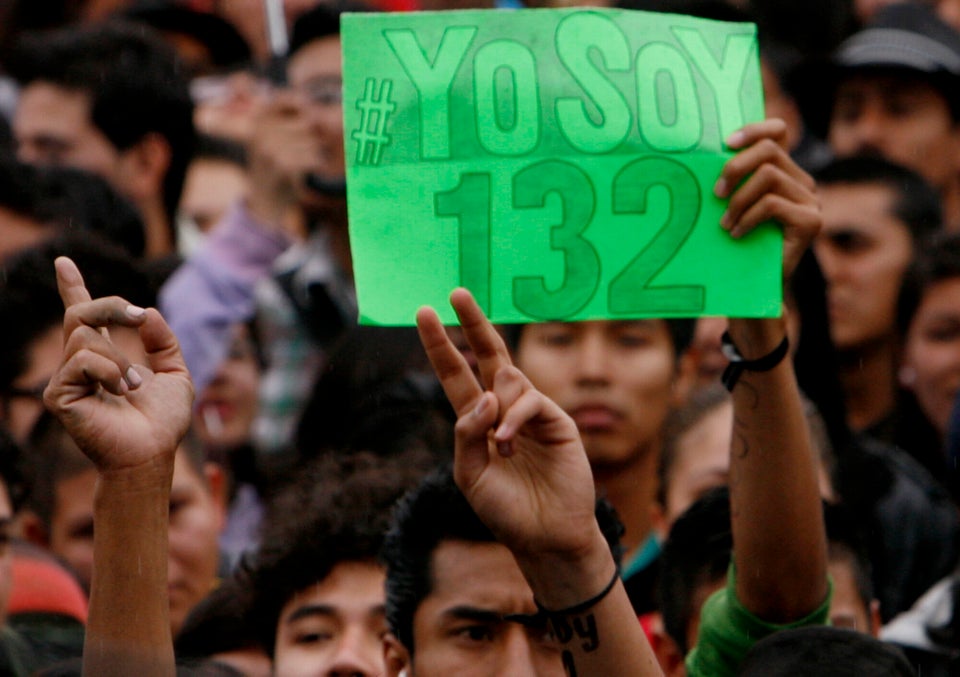 Had two kids out of wedlock while he was married to his first wife.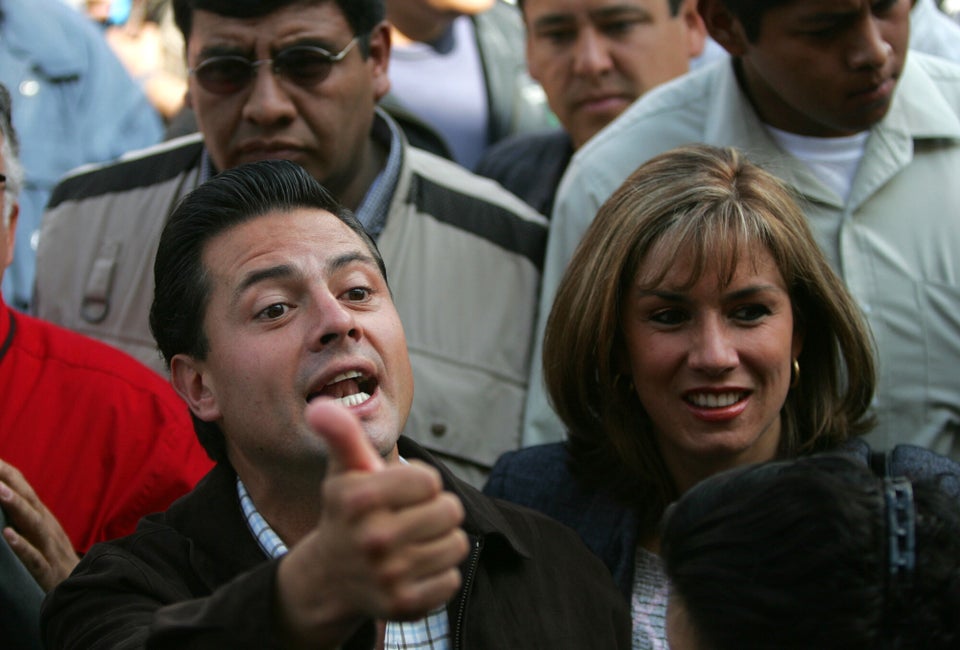 Neglectful father.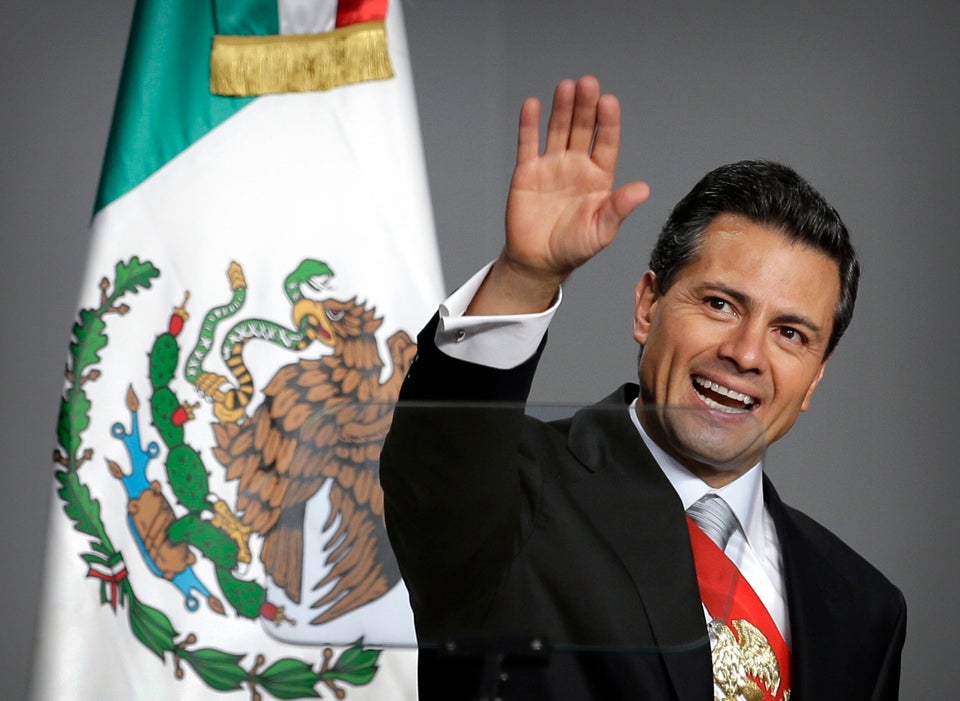 He's nicknamed the 'male barbie.'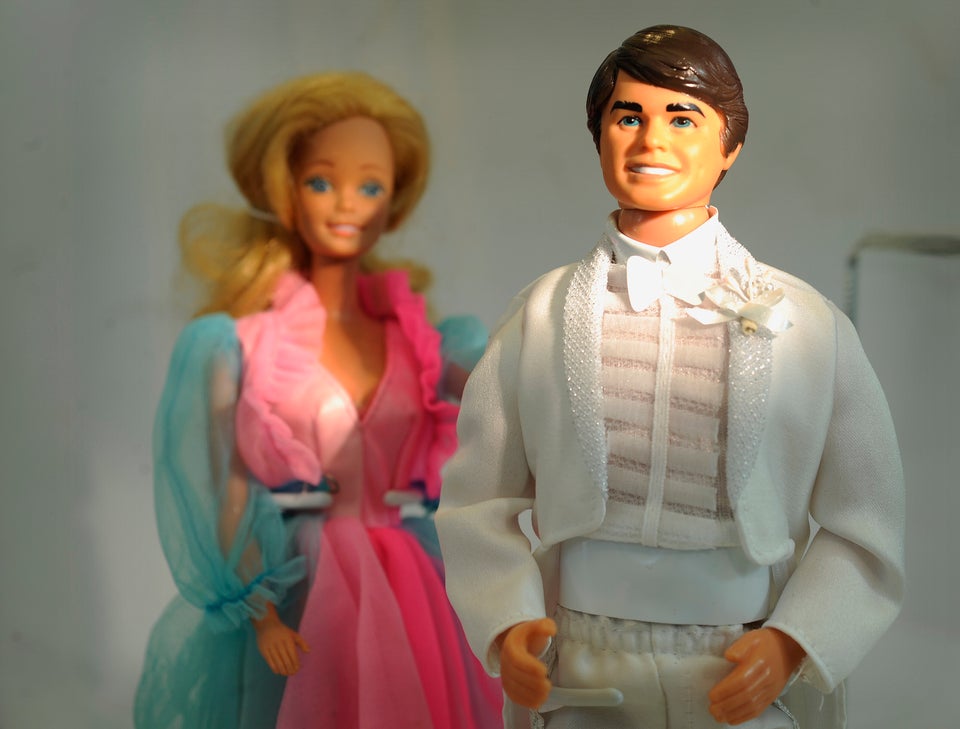 Cyrus McCrimmon via Getty Images
Doesn't inspire confidence.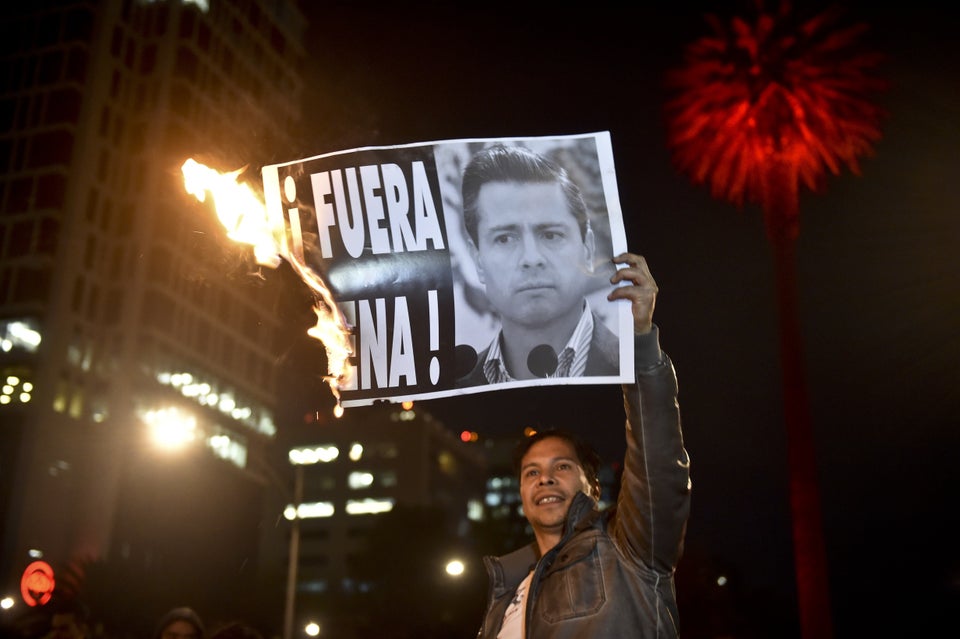 YURI CORTEZ via Getty Images
It's really hard to get rid of him.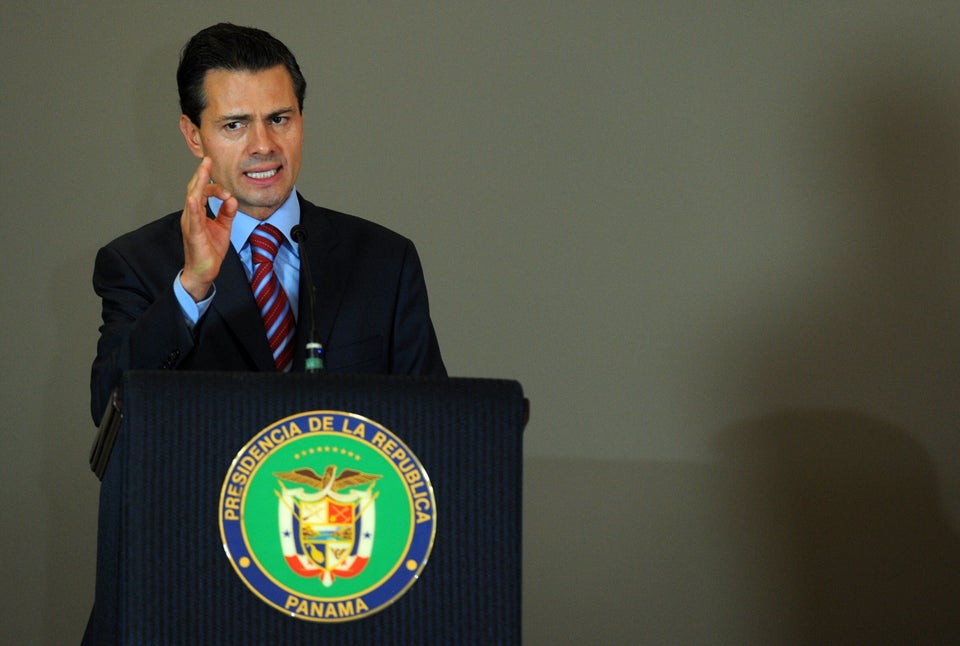 RODRIGO ARANGUA via Getty Images
Popular in the Community