MEXICO CITY, Nov 8 (Reuters) - Mexican authorities freed 61 kidnapping victims in the northern border city of Reynosa, the government said on Friday, liberating a mix of foreign nationals that included at least nine minors and one American.
The raid, which took place on Thursday in four separate buildings in Reynosa, freed captives from Honduras, El Salvador, Guatemala, Nicaragua, Mexico and the United States, government spokesman Eduardo Sanchez said at a news conference in the capital.
He said the captives, many of whom had been trying to cross the border into the United States, had been held there for at least a week in "inhuman conditions," although he did not go into details. Reynosa is across the border from McAllen, Texas.
The captives included children ages 2, 7 and 11, he added.
Authorities arrested four suspects, who could face sentences of up to 36 years if found guilty, Sanchez said.
Mexican criminal gangs have long been involved in trafficking migrants from Mexico and Central America north into the United States in a side business that complements their drug smuggling efforts.
Although the murder rate in Mexico has fallen somewhat, kidnapping has risen since President Enrique Pena Nieto took office in December vowing to stamp out such crimes.
A recent Pew Research Center report found that as of March 2012, 11.7 million illegal immigrants were living in the United States, according to a preliminary estimate based on U.S. government data.
The number of such immigrants in the country peaked at 12.2 million in 2007 and fell to 11.3 million in 2009, bucking an upward trend that had held for decades, the study found.
Immigration reform is one of U.S. President Barack Obama's main objectives following his re-election last year. The White House hopes to push through a broad bill to reform immigration rules and provide a pathway to citizenship for the undocumented, but the effort has stalled in the House of Representatives after passing with bipartisan support in the Senate. (Reporting by Lizbeth Diaz; Writing by Gabriel Stargardter; Editing by Eric Beech)

Before You Go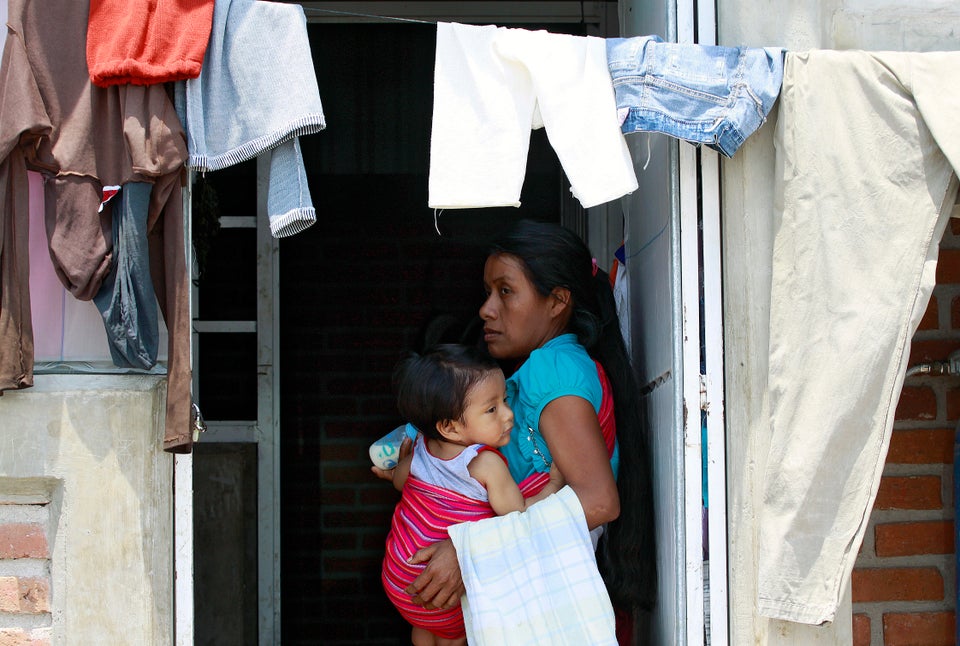 Mexico Rescues 'Slave' Laborers In Jalisco
Popular in the Community