Mexico has an inequality problem. The uneven distribution of wealth is perhaps best illustrated by a series of images captured by photographer Oscar Ruíz in Mexico City. Produced by ad firm Publicis, the campaign seeks to to highlight the huge wealth disparity in the country in order to "Erase the Difference."
The aerial photos appear to have been taken in Mexico's City Santa Fe district, where modern developments and high-rise buildings have spread like wildfire in the past two decades.
A 2011 report released by the Organization for Economic Co-operation and Development revealed that of the countries struggling with income inequality, Mexico ranks among the worst. Though the North American Free Trade Agreement, enacted more than 20 years ago, has brought big business to the country, poverty in Mexico remains high, with the poverty rate having jumped to 51.3 percent in 2012.
See the photos of Mexico City's inequality, below.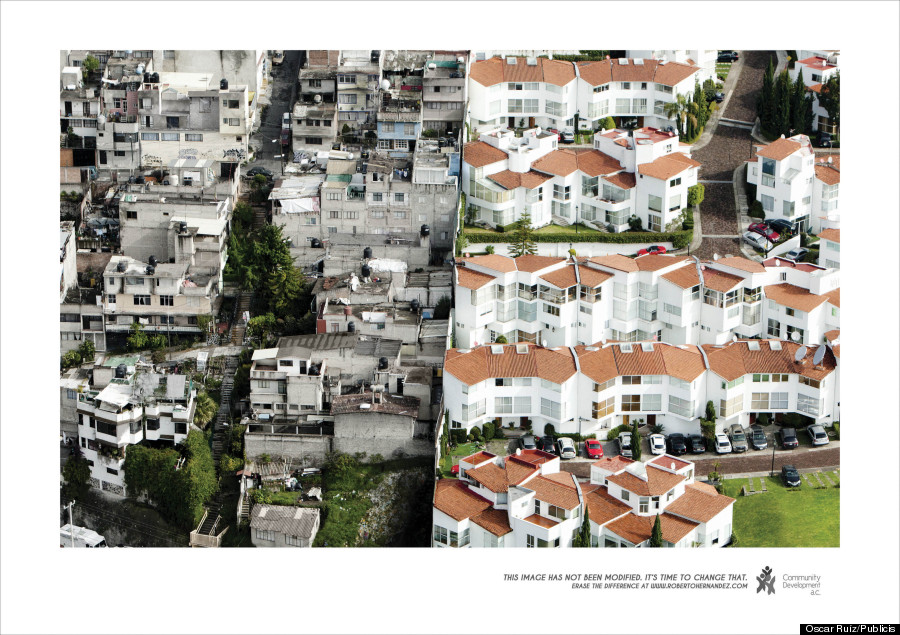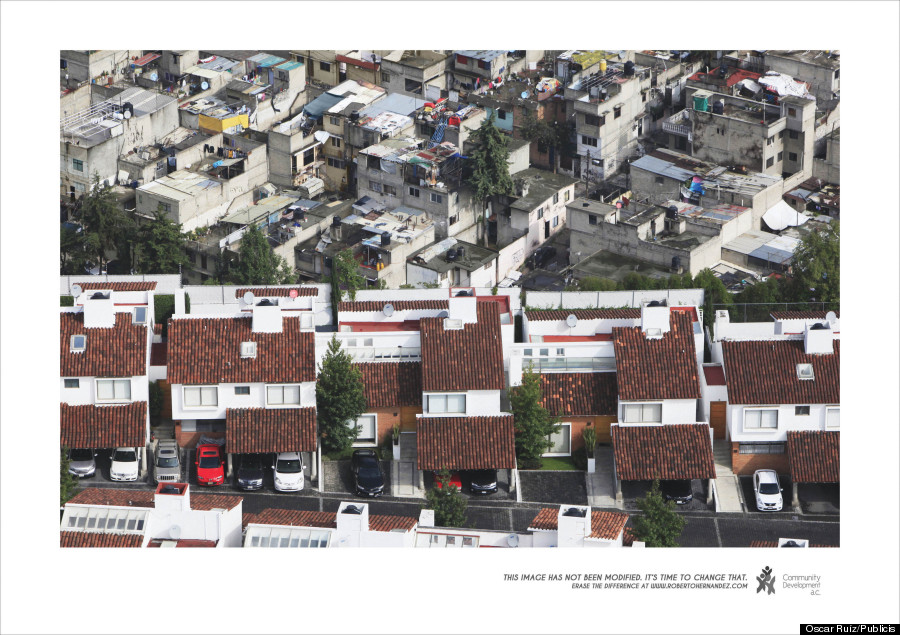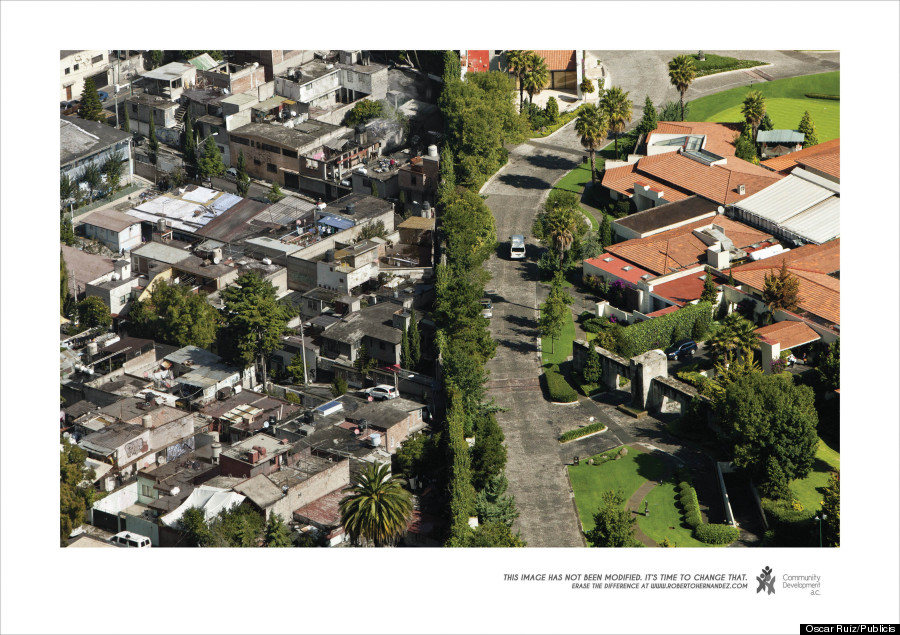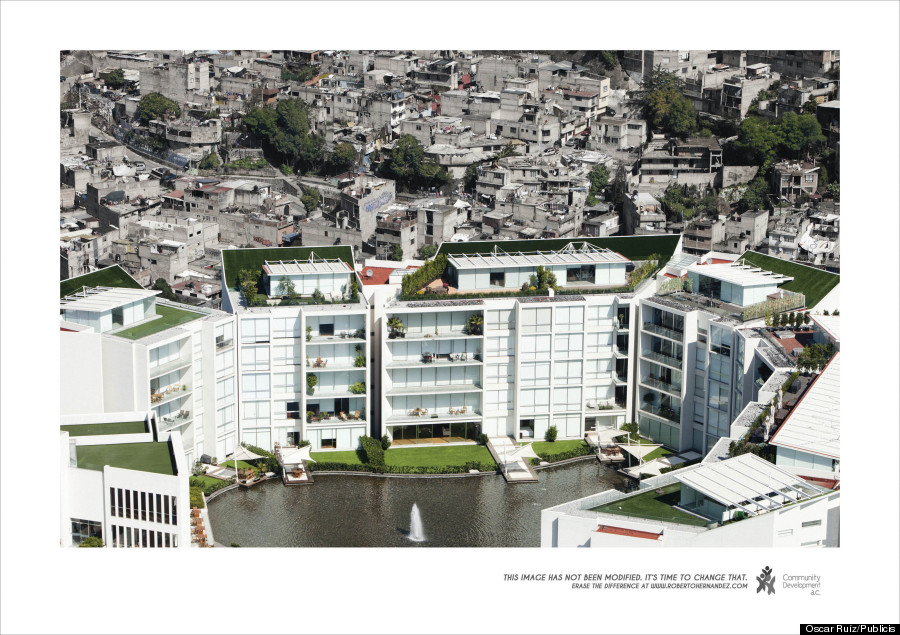 Related
Popular in the Community