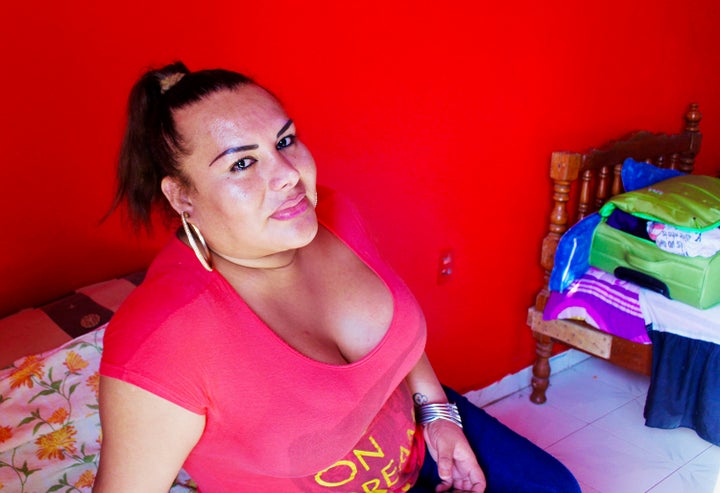 TUXTLA GUTIÉRREZ, MEXICO — Sitting at the kitchen table in her friend's apartment, Fanny Romero flicked her fingers across the screen of her smartphone, scrolling through seemingly endless WhatsApp messages from men inquiring about her availability for the night.
Huddled up to her, Anyela Zuniga scrutinized the names flying by on the screen. "Ugh, I blocked that guy, too. He gave me the creeps," she told her friend, pointing at one name as the scrolling came to a halt.
Both transgender women, Romero and Zuniga are sex workers in the city of Tuxtla Gutiérrez, the humid capital of Mexico's southern state of Chiapas. They work for themselves, communicating with clients through Facebook and WhatsApp and deciding their own hours and rates. Their occupation involves many risks and challenges ― the biggest of them all simply staying safe while on the job.
In 2012, Mexico passed a law to combat human trafficking. Yet sex workers and their advocates say that the legislation actually hurts the people it's intended to protect, pushing an already stigmatized profession deeper into the shadows and making people working in the country's sex industry more vulnerable to violence and disease.
"It's very difficult because you see that in the streets we are exposed," Romero said from her kitchen table. "We are exposed to the possibility that a psychopath arrives and hires you, takes you to a motel, and you don't know what kind of feelings he may have toward you."
To have someone close in case anything goes wrong, Romero and Zuniga work out of their homes ― for Zuniga that's the apartment she shares with two roommates, for Romero the apartment where she lives with her two chihuahuas. Romero also rents out her home to friends and acquaintances who don't have a safe space to meet with their clients. That, however, puts her at risk of arrest, prosecution and imprisonment for up to 30 years.
When Romero rents out a room to fellow sex workers, she violates multiple articles under Mexico's 2012 law against human trafficking. Article 20 of the law prohibits obtaining "economic benefit" from the prostitution of another person. Article 41 goes even further: it forbids anyone from facilitating or collaborating with someone to do sex work.
The human trafficking law, which was last reformed in 2014, is based on a United Nations protocol created in 2000 that aims to "to prevent and combat trafficking in persons, especially women and children." But sex workers and their advocates say that in Mexico the legislation is being used to prosecute the women and migrants the laws are supposed to protect.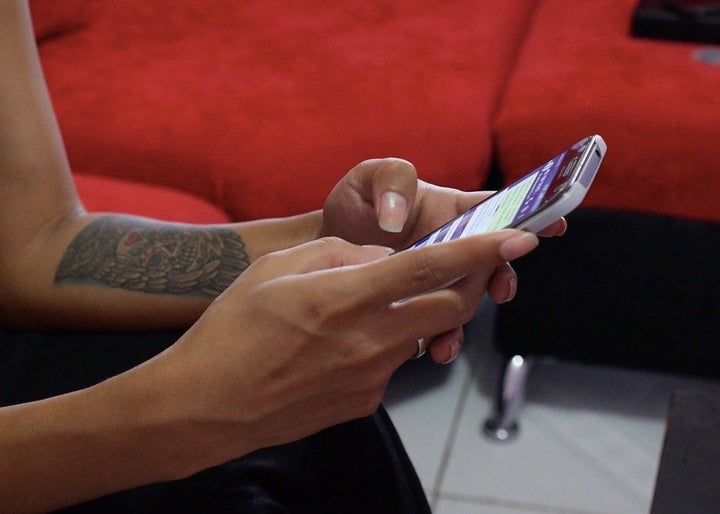 As is the case for many of their colleagues, a complicated mix of circumstances puts Romero and Zuniga at risk of danger and exploitation. Mexico has decriminalized prostitution, but the practice is regulated in less than half of the country's states, forcing many sex workers to operate in the shadows.
Migrant sex workers like Zuniga ― she migrated to Mexico several years ago to escape violence and discrimination in her home country of Honduras ― often lack a local support system and are less likely to know their rights. This makes them vulnerable to human rights violations.
Transgender women suffer a third layer of vulnerability. A 2016 University of Toronto Law School report found that Mexico had the second highest number of anti-LGBTQ hate crimes in the Americas. At least 594 LGBTQ individuals (or people perceived as such) were killed in attacks that appeared related to their sexual orientation or gender identity between January 2013 and March 2014, according to the Organization of American States. Half of those victims were transgender women.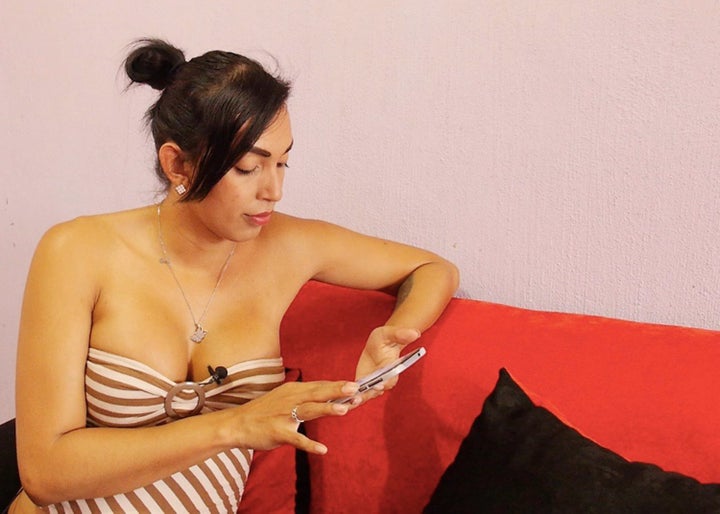 There are several reasons the anti-trafficking law has become a tool to prosecute rather than protect sex workers, said Vanessa Maldonado, a PhD student in Mexico City who has studied the legislation. She says that the law doesn't make a clear distinction between trafficking and sex work and therefore doesn't force authorities to distinguish between voluntary and forced prostitution.
One unintended consequence is that during an arrest, police put sex workers into one of two categories: victim or trafficker. If the sex worker admits to prostitution, they're obliged to name a trafficker.
For migrant workers, the dilemma brings heightened concerns, Maldonado said. In addition to sex workers, armed raids on bars and clubs throughout Chiapas have ensnared women employed as waitresses and bartenders, according to Maldonado. Many of those arrested are migrants from Central America. If they don't reveal a trafficker's name, they face the threat of deportation or are labeled traffickers themselves. Many see no other option than naming a co-worker as the head of the supposed "operation."
Central American migrants are disproportionately targeted under the anti-trafficking law, Centro Prodh, one of Mexico's leading human rights organizations said in a 2016 report. When the organization first began researching the situation in 2015, 24 percent of the inmates in the women's prison outside of Tapachula were held on human trafficking charges. Of that group, 70 percent were migrant women from Central America.
The report highlighted the cases of six women ― five Central American migrants and one Mexican ― all of whom local authorities arrested and imprisoned in Chiapas on charges of human trafficking. The Centro Prodh investigation found that prosecutors used illegal evidence in all of their cases, including confessions and accusations acquired through coercion, threats and degrading treatment. Two of the women told the human rights group that they were tricked or forced into signing blank sheets of paper. These signatures later appeared on confessions of guilt.
Sex workers and their advocates are not the only critics of how Mexico's law classifies victims. U.S. Department of State reports show a drastic increase in convictions of alleged traffickers and rescues of victims in Mexico since the passage of the 2012 law. In 2011, before the law was passed, Mexico reported 14 convictions and 89 victims. By 2016, those numbers had shifted to 228 convictions and 740 victims.
The increase in arrests and rescues don't necessarily indicate an increase in the crime of human trafficking. The State Department's 2017 Trafficking in Persons report indicated that "some public officials misunderstood the legal definition of trafficking and conflated it with migrant smuggling and prostitution." It also faulted Mexican authorities for orchestrating "anti-trafficking raids for the purpose of detaining individuals in prostitution and irregular migrants."
Local governments have been complicit with real incidents of human trafficking, the 2017 report also suggested. "Despite persistent reports of extensive official complicity, authorities did not report any investigations, prosecutions, or convictions of government employees complicit in trafficking in 2016," the report reads. "The government has not convicted a complicit official since 2010."
Federal and state officials in Mexico did not respond to repeated requests for comment.
In the cases where they do arrest and prosecute someone who is actually involved in human trafficking, it's typically someone very low down in the operation, said Maureen Meyer, director for Mexico and migrant rights at the research and human rights advocacy organization, the Washington Office on Latin America.
"There certainly doesn't seem to be as much investigative capacity or focus on going after leaders of trafficking networks," she added.
This is similar to what Maldonado has seen in Chiapas. She does not see the raids as effective for catching actual criminals. "Human trafficking still thrives," she said. "What they are actually doing is going after sex workers, going after undocumented migrants and allowing real human trafficking to continue."
Romero and Zuniga continue trying to make their livings as safely as possible without being ensnared by the laws that are supposed to protect them. It's a fine line to walk. "Perhaps in the moment they see it as easy money," Romero said. "But we are risking our lives more than everything, and you can't buy life or bring it back."
This project was made possible by a fellowship from the French-American Foundation - United States. The story does not reflect the views of the French-American Foundation or its directors, employees or representatives.
Related
Before You Go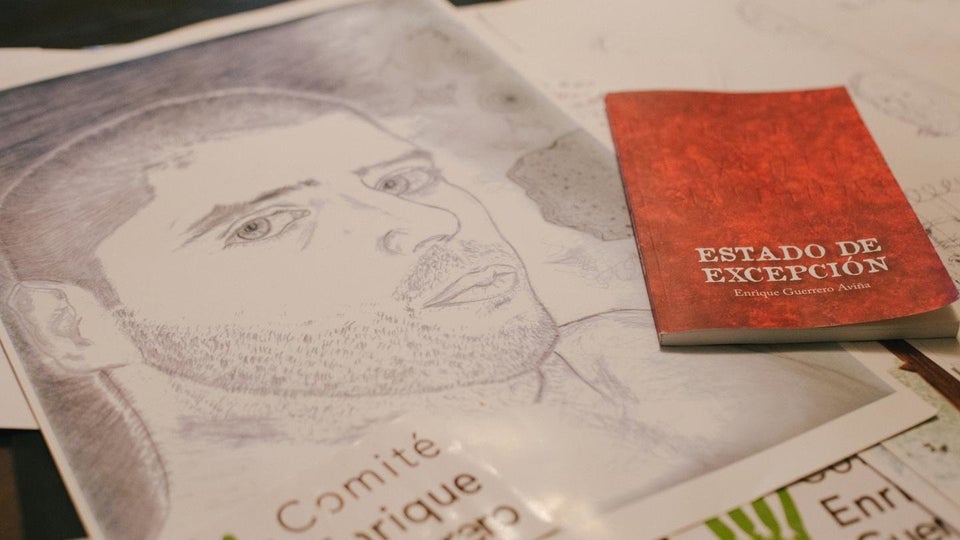 Arbitrary Detentions In Mexico
Popular in the Community