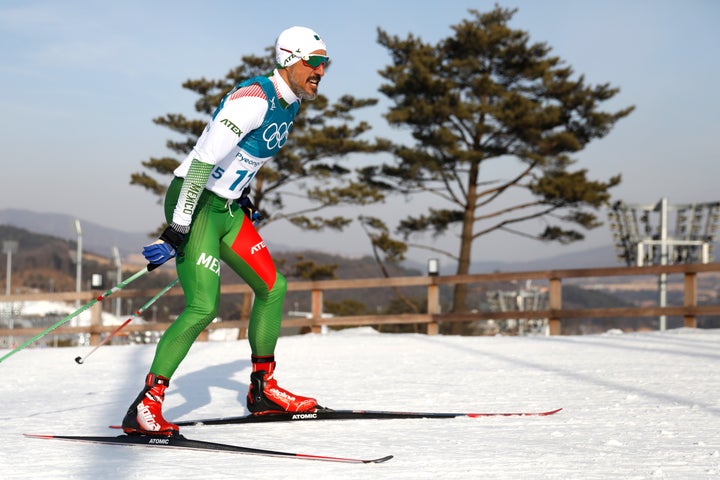 Mexican athlete German Madrazo may have finished last in the men's 15km cross country at the Winter Olympics in Pyeongchang, South Korea, on Friday.
During the final straight, a fan handed him a Mexican flag: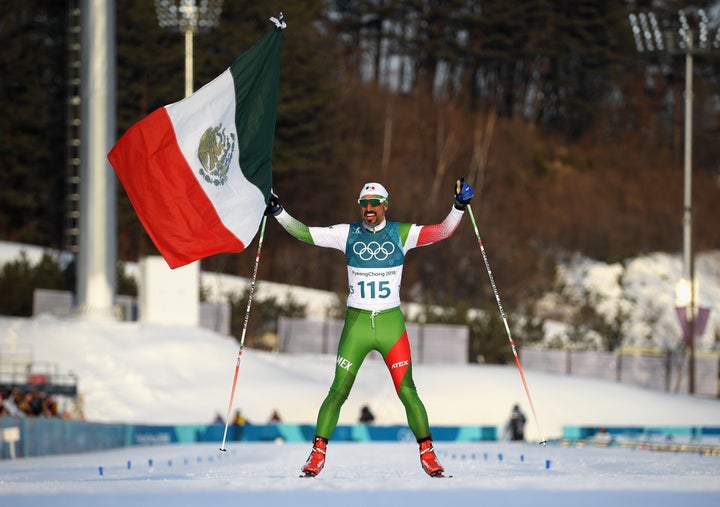 Madrazo proudly held it aloft as he crossed the finish line: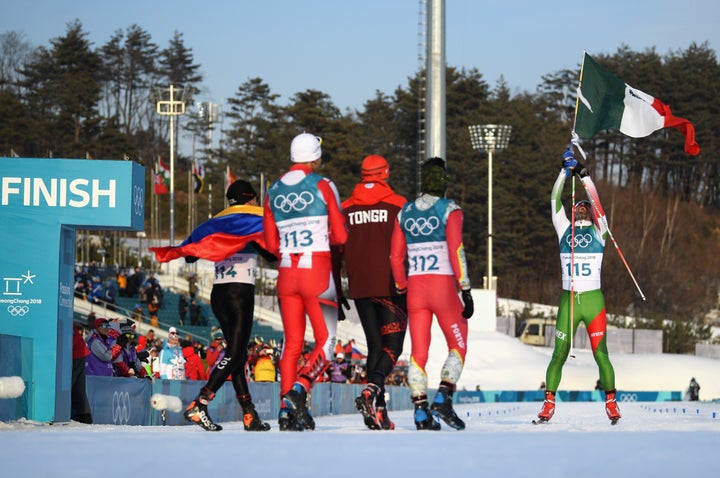 Fellow underdogs and late finishers, including Tonga's Pita Taufatofua, welcomed Madrazo with open arms: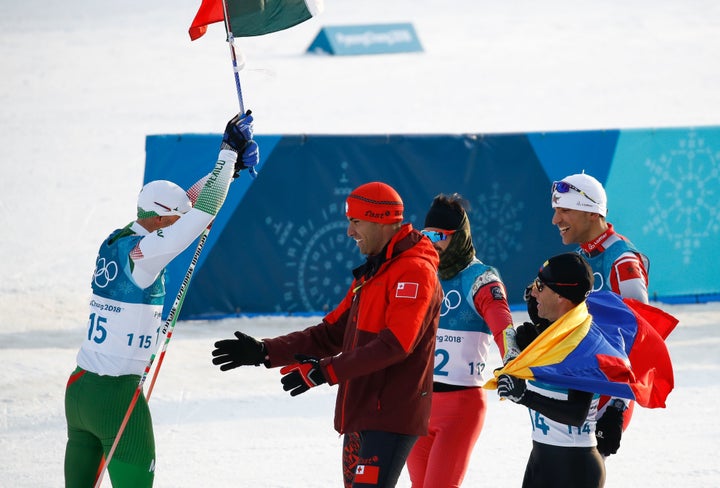 They then hoisted him into the air: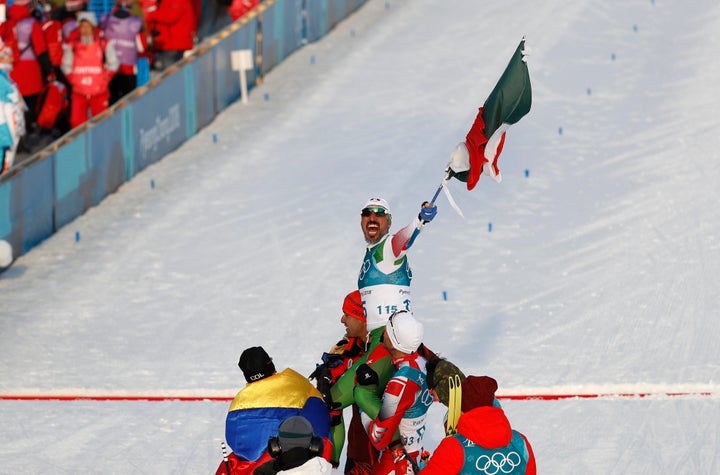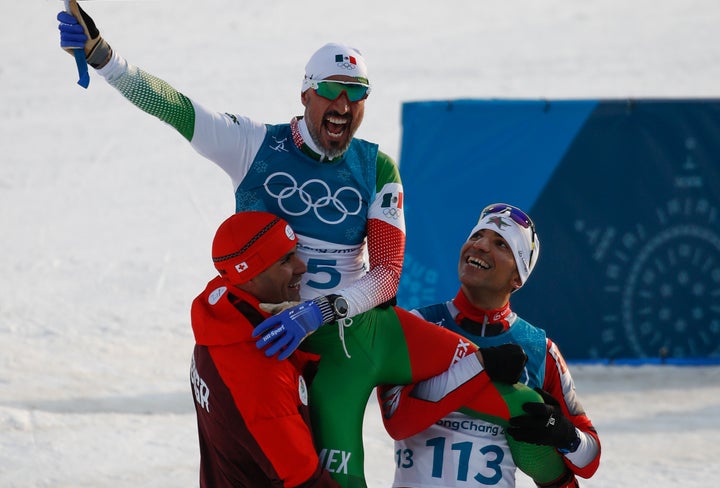 The event's winner, Switzerland's Dario Cologna, walked over to congratulate the entire group.
Check out the video here:
Madrazo, who has lived in McAllen, Texas, for the last decade, finished in 116th place, almost 26 minutes behind Cologna. Two competitors failed to finish, and one was disqualified.
Many people on social media hailed the finish as a great example of the Olympic spirit.
Popular in the Community