 MEXICO CITY, Nov 15 (Reuters) - A leftist Mexican lawmaker on Thursday presented a bill to legalize the production, sale and use of marijuana, adding to a growing chorus of Latin American politicians who are rejecting the prohibitionist policies of the United States.
The bill is unlikely to win much support in Congress since a strong majority of Mexicans are firmly against legalizing drugs, but may spur a broader debate in Mexico after two U.S. states voted to allow recreational use of marijuana last week. U.S. officials have said it remains illegal and that they are reviewing the state actions.
The split between local and federal governments in the United States is feeding a growing challenge in Latin America to the four-decade-old policies that Washington promoted, and often bankrolled, to disrupt illegal drug cultivation and smuggling.
"The prohibitionist paradigm is a complete failure," said Fernando Belaunzaran, the author of the bill from the Party of the Democratic Revolution (PRD), who presented the proposal in Mexico's lower house of Congress.
"All this has done is spur more violence, the business continues. The country that has paid the highest costs is Mexico," he said in a telephone interview.
A conflict between drug gangs and security forces has killed more than 60,000 people during the six-year rule of outgoing President Felipe Calderon, who has repeatedly demanded the United States to do more to curb demand for illegal drugs.
Frustration with U.S. policy deepened after voters in Washington state and Colorado approved the recreational use of marijuana.
Still, there is little popular support for marijuana legalization in Mexico. Recent polls show two-thirds or more of Mexicans are opposed to making it legal. Several other bills to legalize the drug have been rejected in recent years.
Mexican leftists form the second biggest bloc in the lower house, behind the Institutional Revolutionary Party (PRI) that won the presidency in an election in July. The leftist coalition has more seats than Calderon's conservatives.
"It is important to open the debate, but I do not think this will advance," said political analyst Fernando Dworak. "In reality, it is just not part of the legislative agenda."
Across Latin America, there is a growing view that Washington's "war on drugs" is not working.
Uruguay's government submitted a legalization bill to Congress this week that would put the state in charge of marijuana cultivation and distribution, while also allowing for individuals to grow plants at home.
In September, Calderon and the leaders of Colombia and Guatemala - historically three of the most reliable U.S. partners on drug interdiction - called on world governments to explore new alternatives to the problem.
The chief advisor of incoming President Enrique Pena Nieto, Luis Videgaray, said last week that the votes in Washington and Colorado mean Mexico must rethink its approach to the trade, though he said Pena Nieto was opposed to legalization of drugs.
Last week, the governor of Chihuahua, one of the Mexican states worst hit by drugs violence, told Reuters Mexico should legalize export of marijuana. The governor, Cesar Duarte, is an ally of Pena Nieto, who takes office on Dec. 1. (Additional reporting by Michael O'Boyle; Editing by Jackie Frank)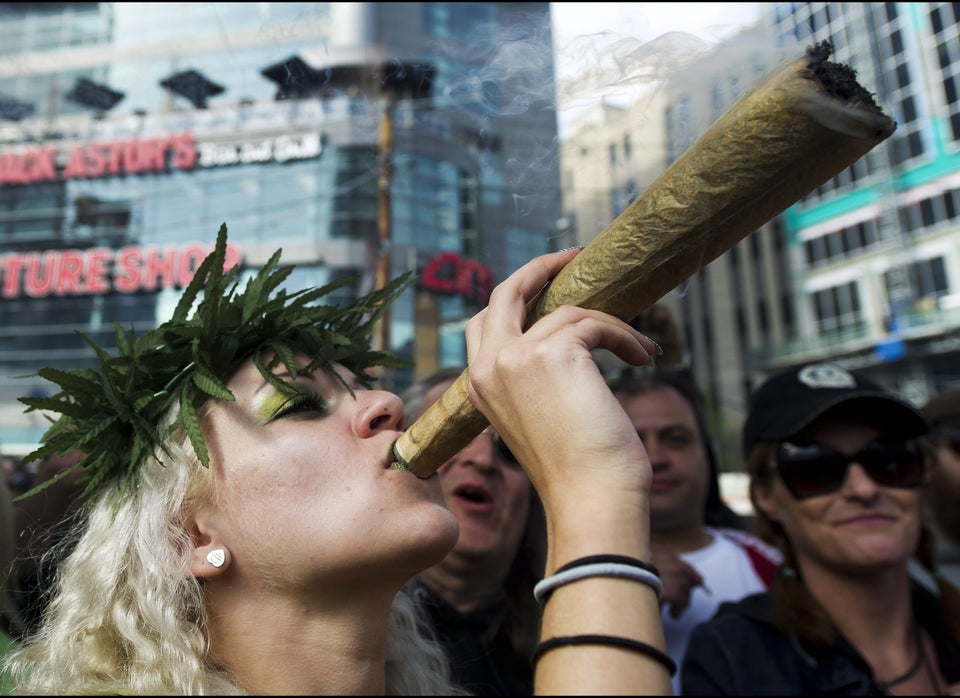 The Most And Least Used Drugs In the World
Popular in the Community