Thousands of people marched through Mexico City Saturday to mark one year since 43 students disappeared into the night, sparking widespread outrage at government corruption and ineptitude.
Relatives of the missing students led the "march of national indignation" through the Mexican capital, the newspaper Proceso reported. Many protesters held aloft images of their missing sons and banners in Spanish proclaiming "We are missing 43" and "It was the state."
"We will march with energy. We can't rest in our search," Felipe de la Cruz, a spokesman for the students' families, told Agence France-Presse ahead of the protest.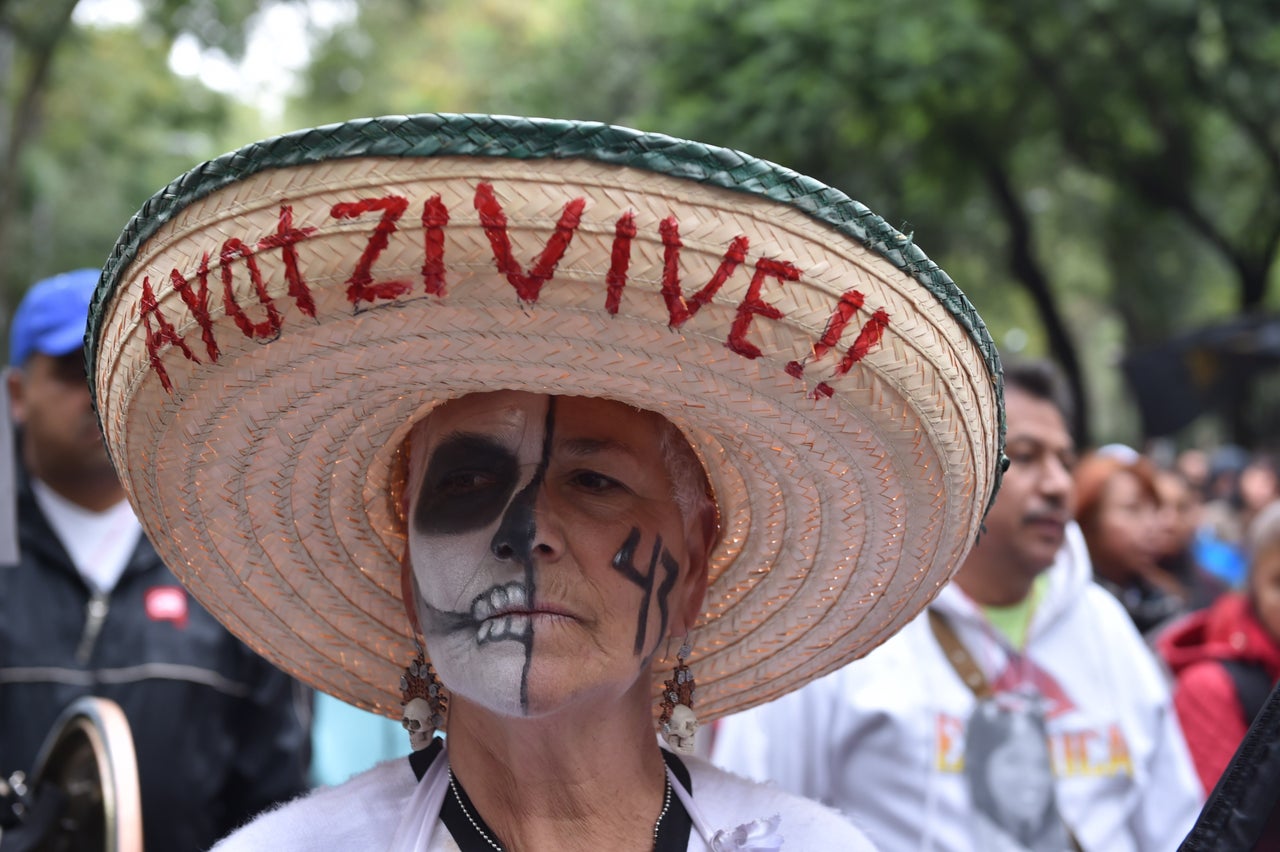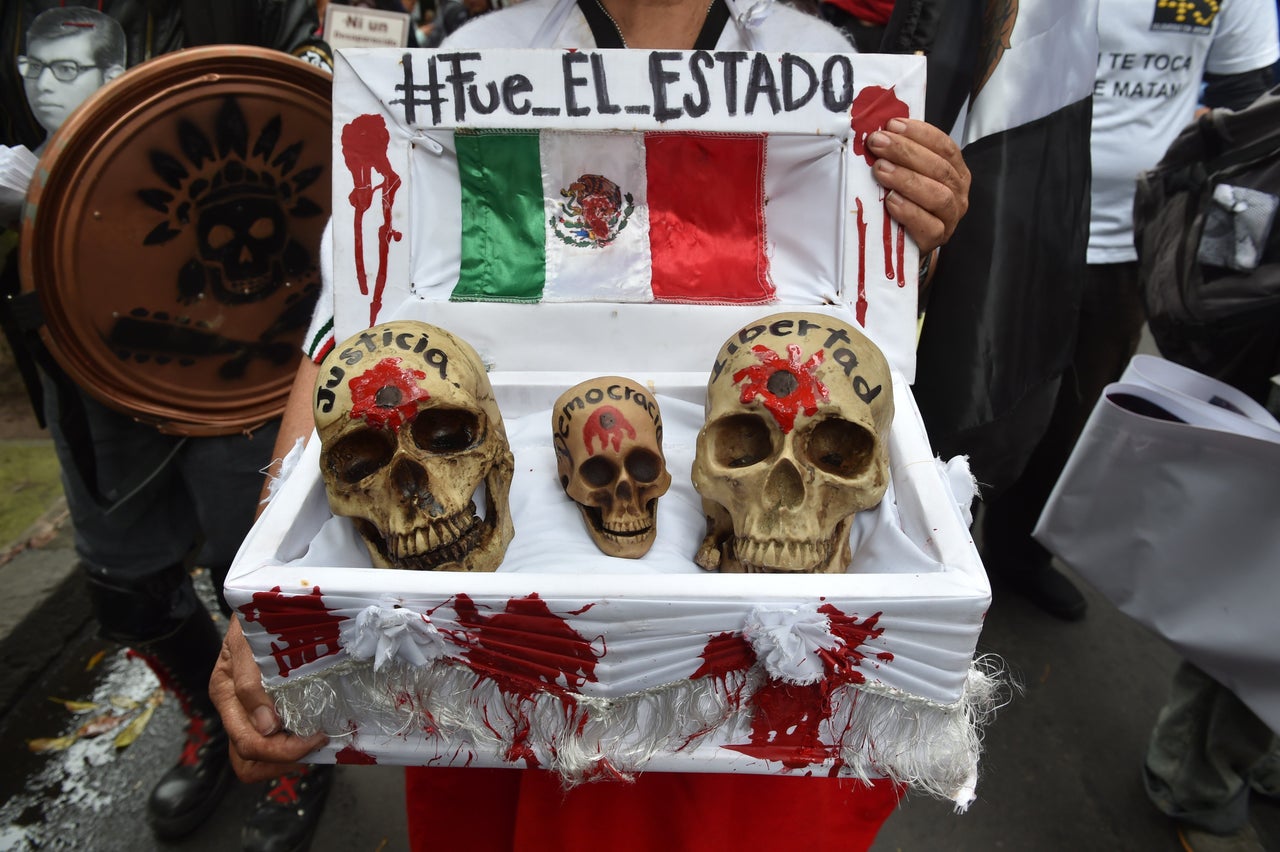 Their sons' disappearance after a clash with police ignited protests around the country against Mexico's government. It reinforced a widespread perception of official collusion with the cartels and anger over the staggering scale of disappearances in Mexico -- 25,000 people in the last eight years, according to government figures.
On Saturday, large rallies were held in several other cities around Mexico to commemorate the students' disappearance and decry the government's handling of the case.
The families of the missing students have always distrusted the government's account of what happened to their relatives on the night of Sept. 26, 2014. The male students of Ayotzinapa Rural Teachers College came under attack several times by Mexican security forces that evening in the nearby city of Iguala, after they tried to commandeer buses for an upcoming protest. By the end of the night, three of them were dead and 43 were missing. The government said the students were abducted by local police, who handed them to be killed by the Guerreros Unidos drug cartel.
But the official account of events is riddled with holes and inconsistencies. The government faced accusations that suspects and witnesses were tortured and that their refusal to investigate the role of federal forces amounted to a cover-up.
Parents of the students this week held a 43-hour fast for their sons, set up a protest camp in the capital and presented a list of demands to Mexican President Enrique Pena Nieto. "We won't rest, we will be a pebble in his shoes. We won't go home," Maria de Jesus Tlatempa, mother of José Eduardo Bartolo Tlatempa, one of the missing students, told Agence France-Presse Wednesday.
As they marched through the streets of the capital, Pena Nieto was set to fly to New York to take part in the United Nations General Assembly.
See more photos from Mexico on the anniversary below: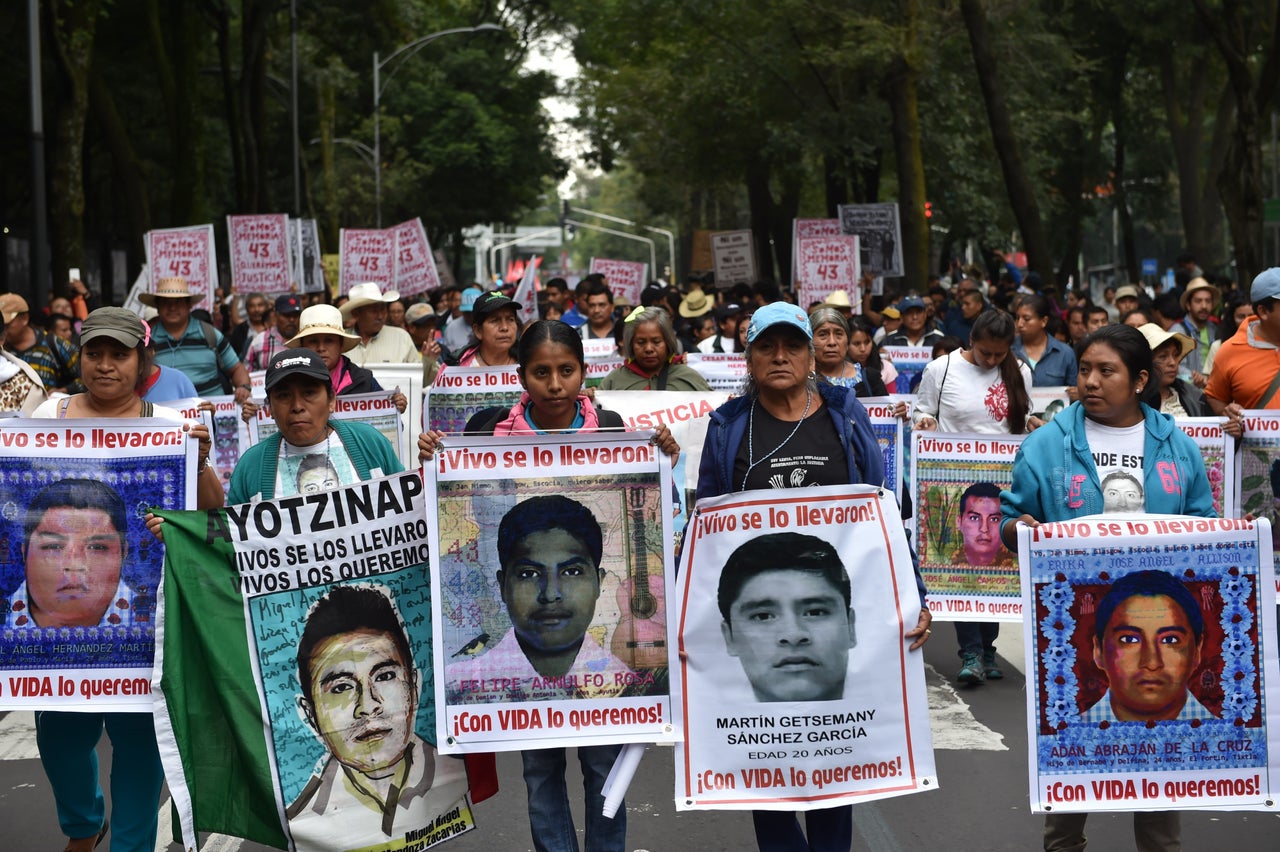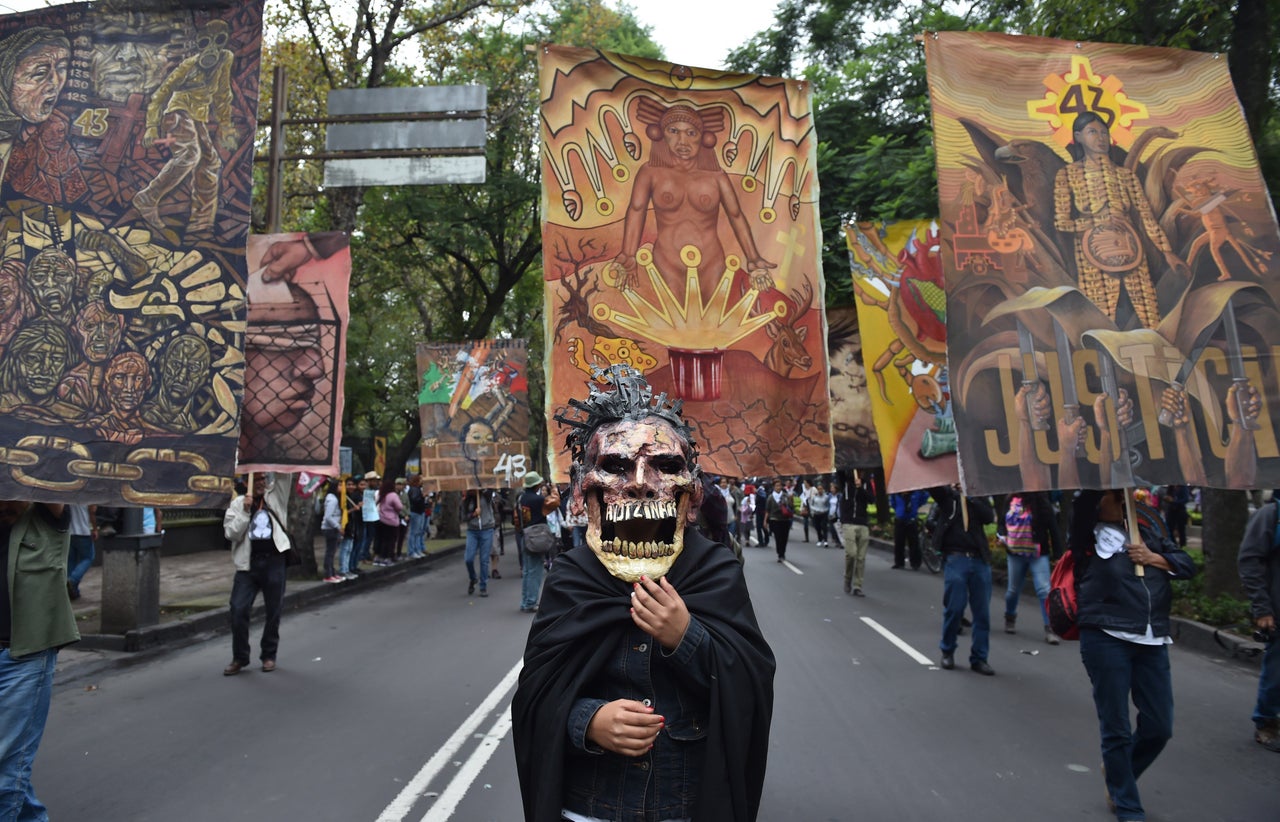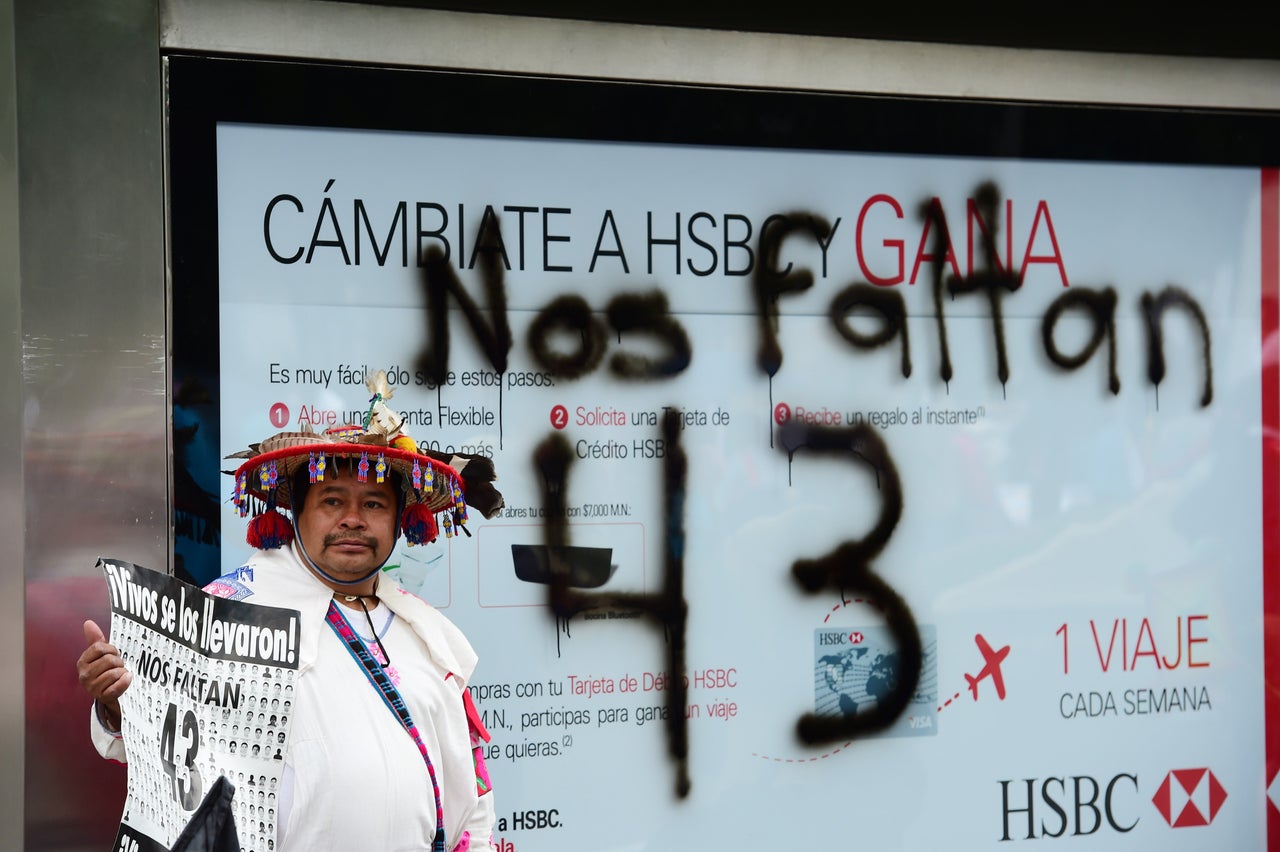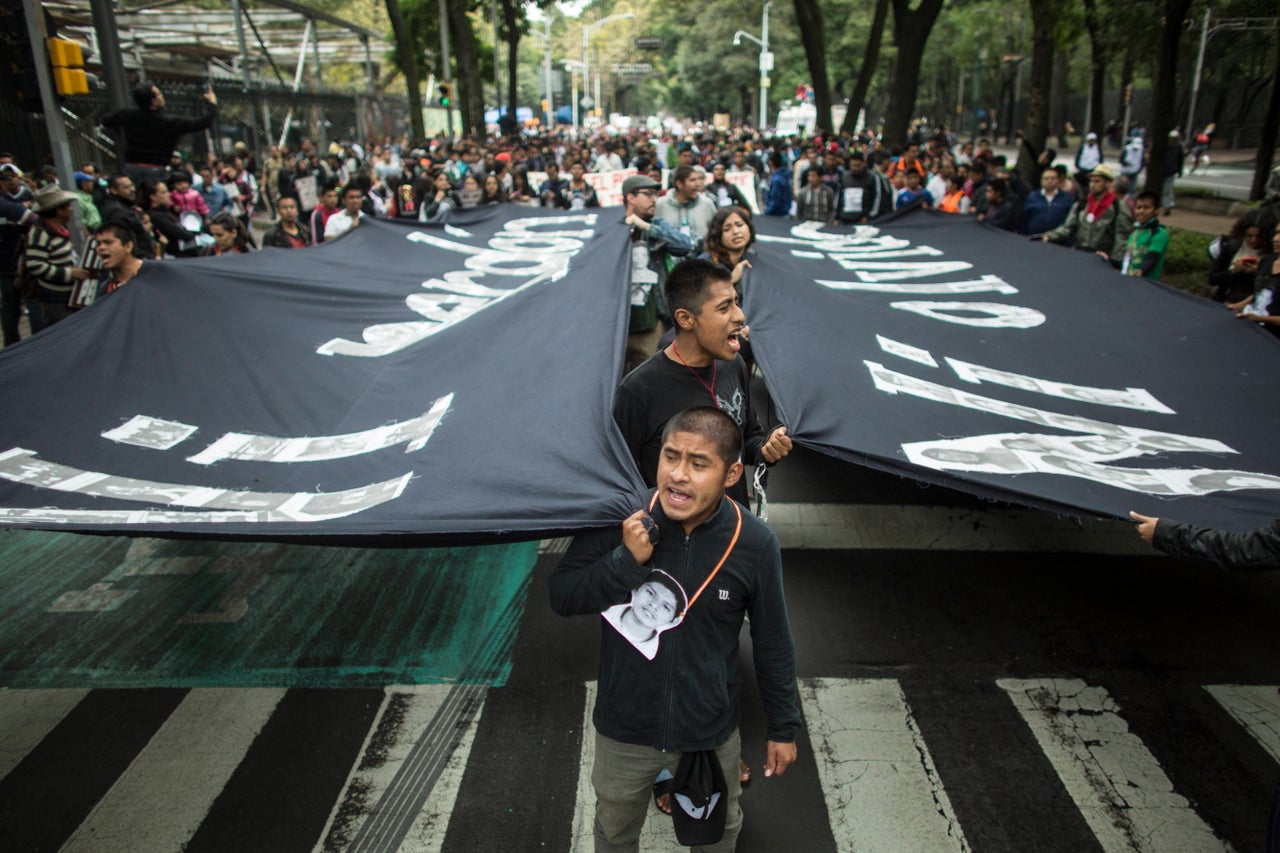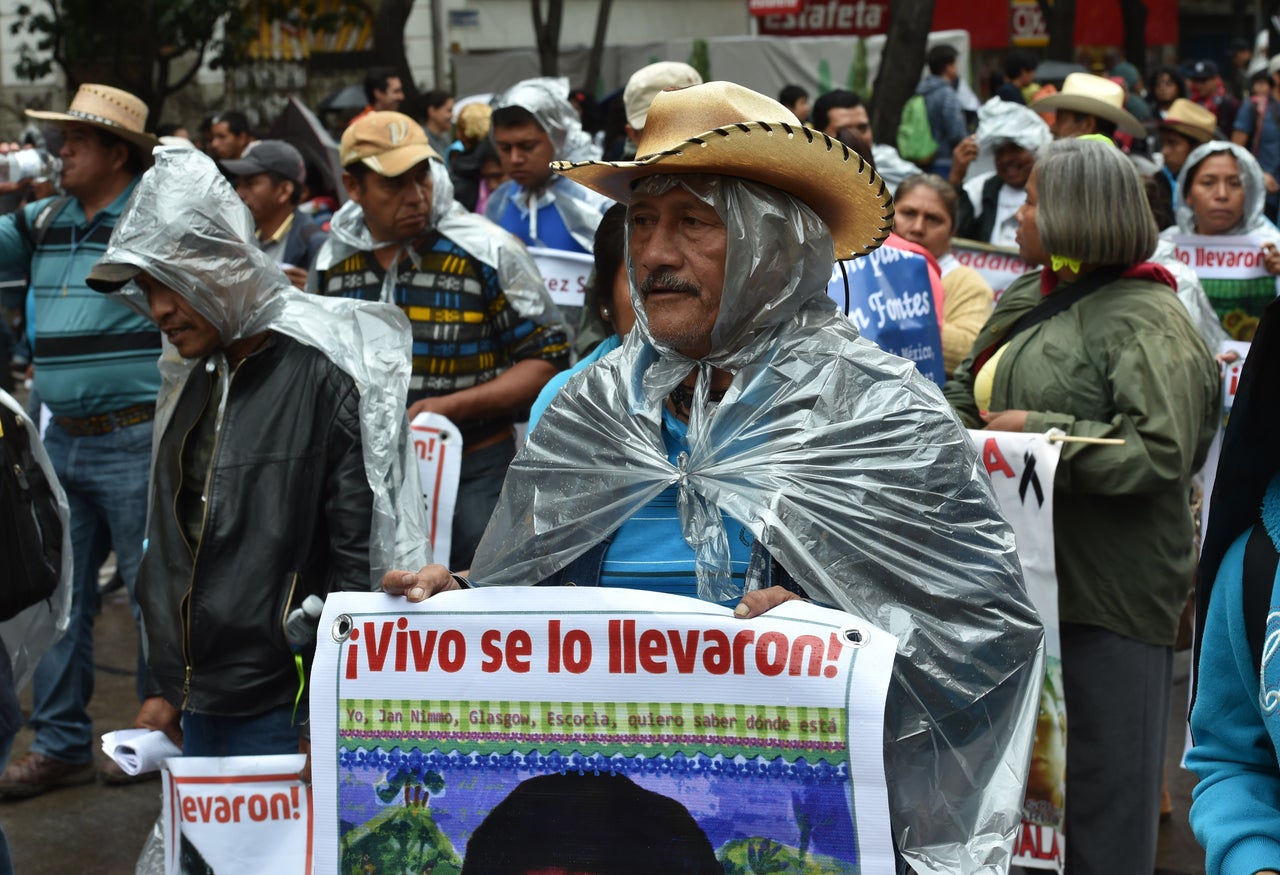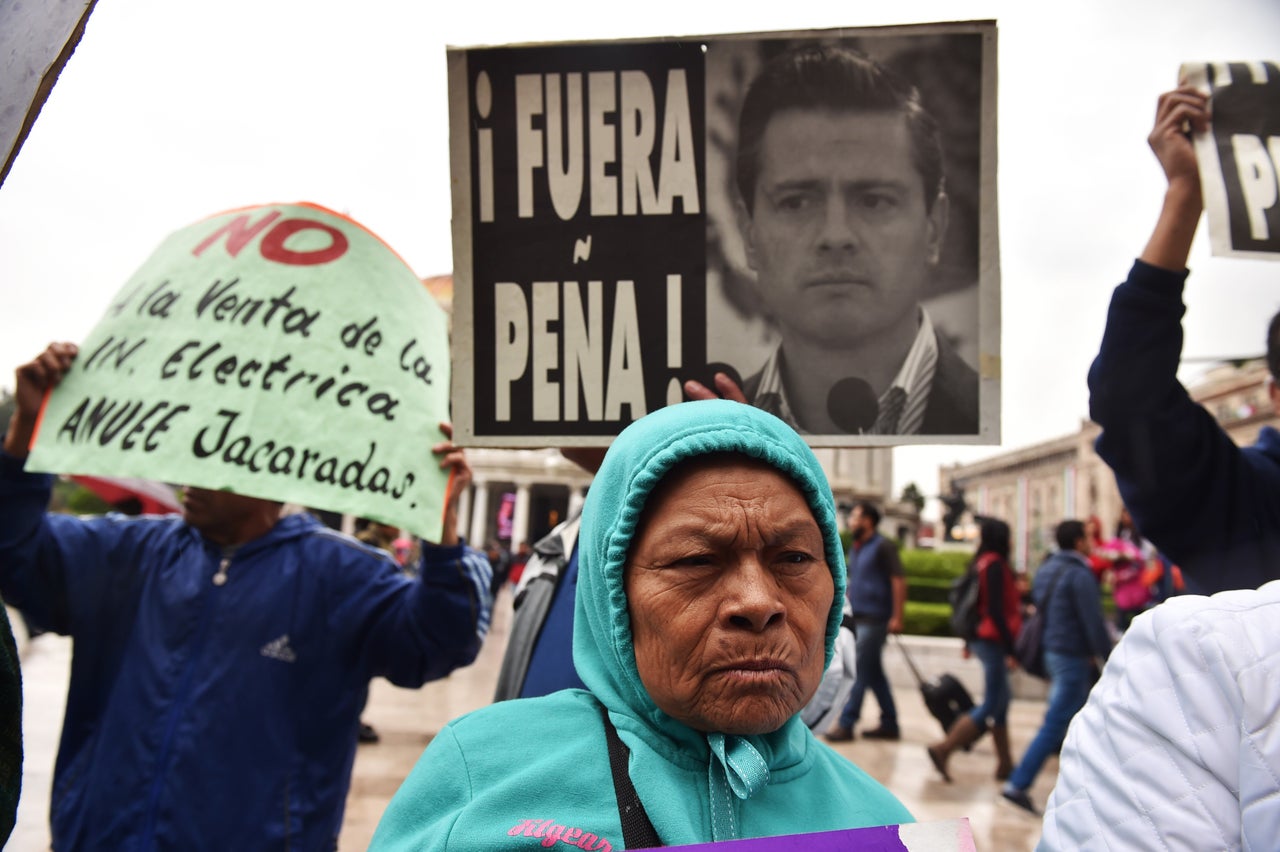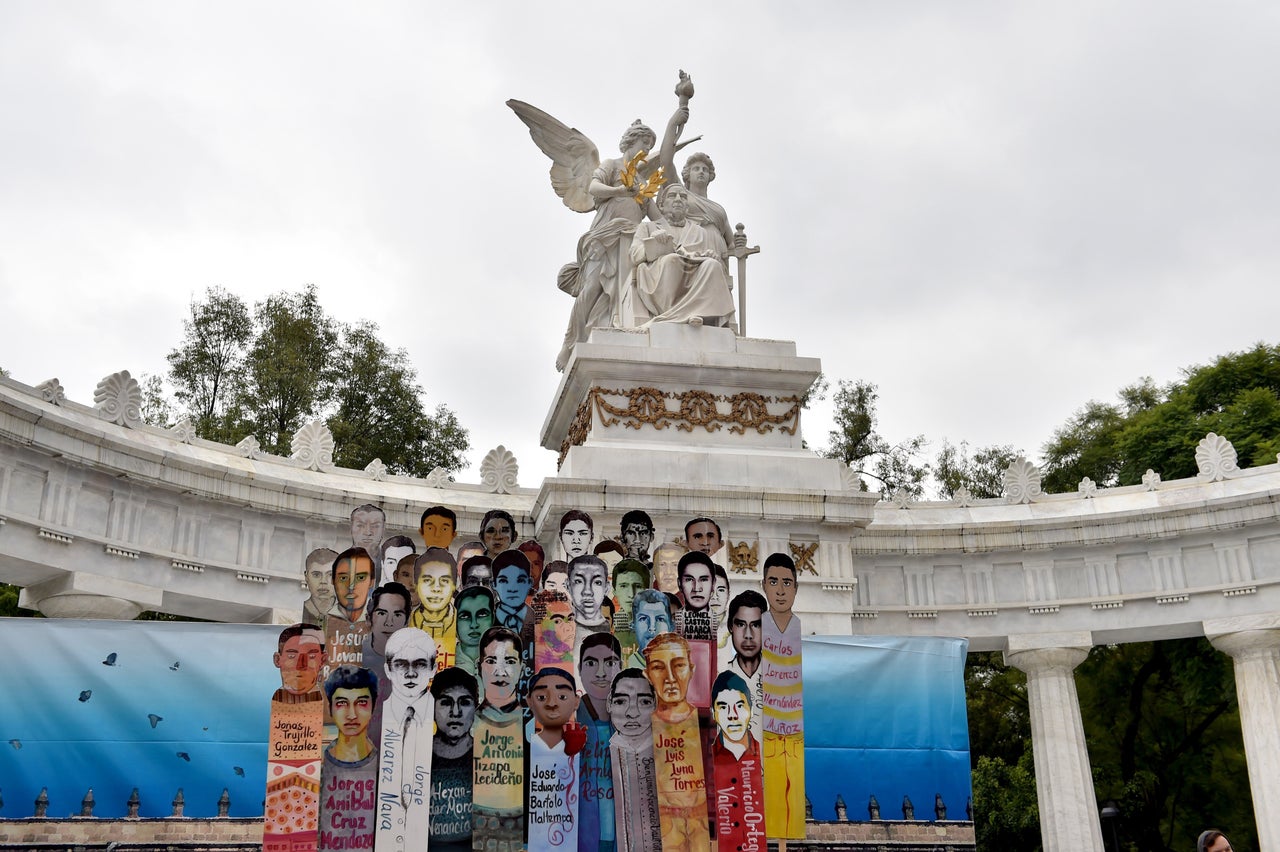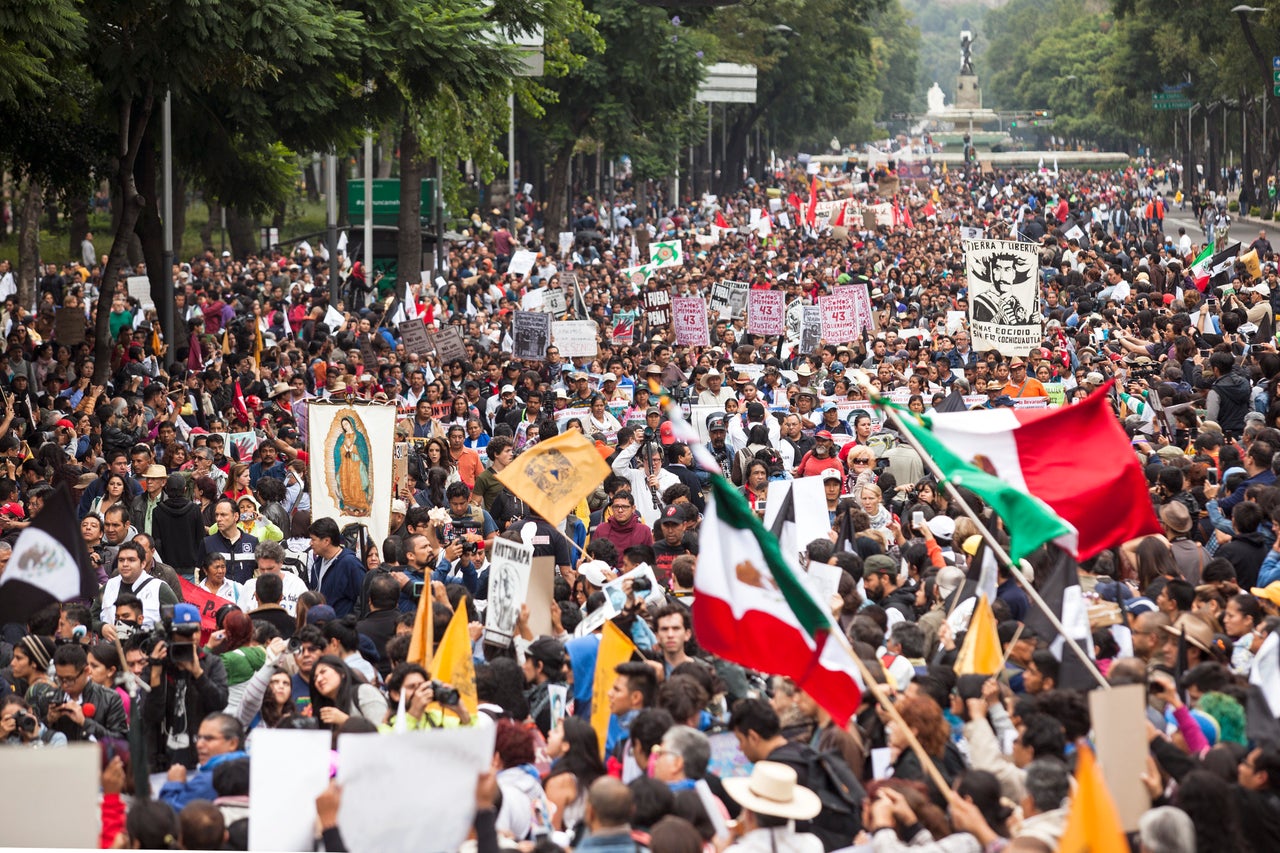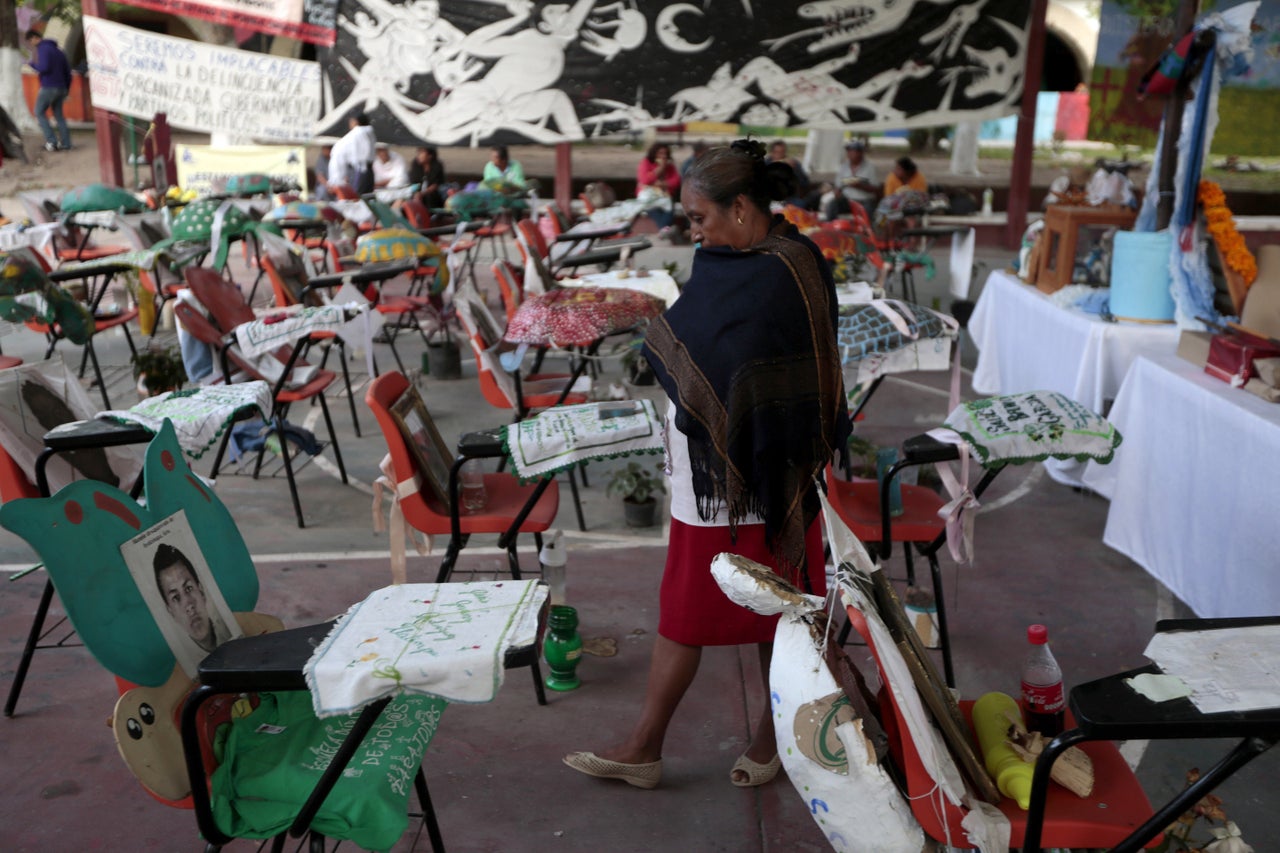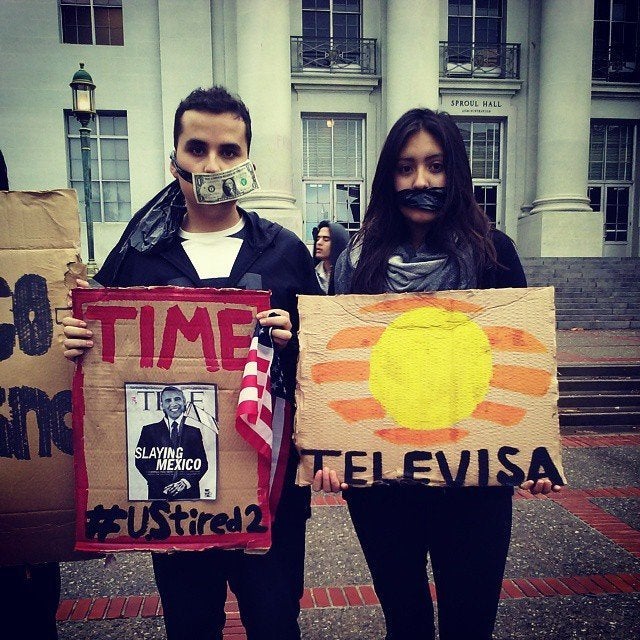 Protests For The Missing Mexican Students
Related
Popular in the Community