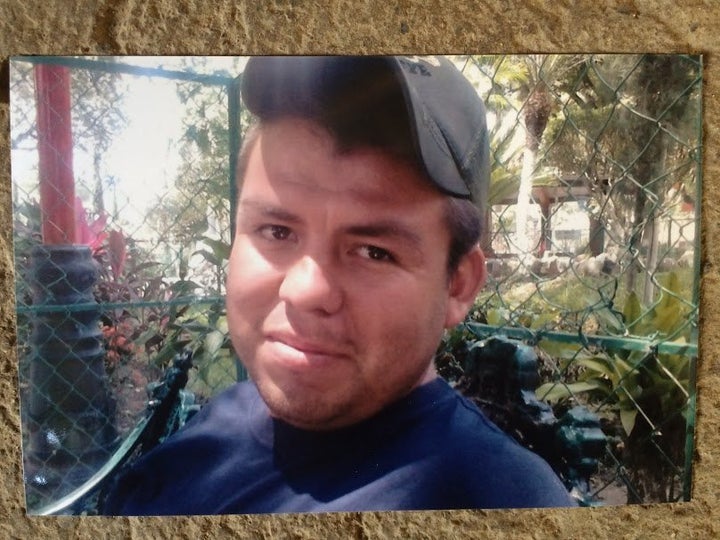 Four men named by Mexican authorities as drug cartel members who allegedly killed 43 missing students are actually impoverished construction workers who confessed only after being tortured, according to a report published Sunday in Mexican magazine El Proceso.
The investigative report by journalists Anabel Hernández and Steve Fisher casts further doubt on the Enrique Peña Nieto administration's already widely discredited investigation into what happened to the missing students. On Sept. 6, a panel of experts fielded by the Inter-American Commission on Human Rights announced that the Mexican government's version of events has no basis in forensic science.
On the night of Sept. 26, 2014, a group of students from the Ayotzinapa Rural Teachers College went to the nearby city of Iguala to commandeer buses they planned to use to travel to a demonstration a few days later in Mexico City commemorating the Tlatelolco student massacre of 1968. Mexican security forces attacked the students multiple times, killing three, injuring others and allegedly abducting the missing 43.
Then-Mexican Attorney General Jesús Murillo Karam first claimed in November that four members of the Guerreros Unidos drug gang had confessed to killing the missing students. Prosecutors said that local police had handed the students over to the alleged gang members, who supposedly murdered them and incinerated their bodies in a trash dump in the neighboring town of Cocula.
That version of events rests largely on the testimony of four men. The government has said they were members of a powerful drug cartel.
But the Proceso report says that all four -- Patricio Reyes Landa Salgado, Jonathan Osorio Cortez, Agustín García Reyes and Felipe Rodríguez Salgado -- were just construction workers. To force them to confess to the crime, the report says, Mexican security forces beat them repeatedly, wrapped their heads in bags to nearly suffocate them and administered electrical shocks to their genitals. It says that security forces also threatened to subject their wives and children to the same abuse if they refused to comply.
The Proceso story is based on depositions from the case obtained by the reporters as well as interviews with the imprisoned suspects' family members. Fisher and Hernández are fellows with the Investigative Reporting Program at the University of California, Berkeley.
Hernández said these new findings make it hard to believe that the four men masterminded the presumed murder of the students, whose disappearance has set off international protest against the Peña Nieto administration.
"To do what the Mexican government says they did, they needed vehicles, they needed money," Hernández told The Huffington Post. "Nothing that we saw in their homes showed that they did."
The story that the Attorney General's Office claims the four men told has been soundly rejected by multiple outside experts. For months, independent forensic scientists have argued that a fire capable of incinerating 43 bodies could not have occurred at the Cocula trash dump. The detailed report by the IACHR panel released this month confirmed those arguments.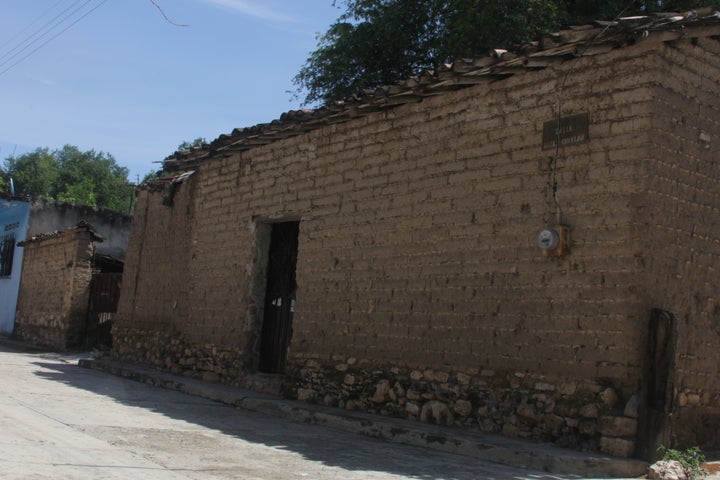 The four men's testimonies also contradict one another and in some instances contradict basic facts in the case, the reporters note. For example, one of the four men, Jonathan Osorio Cortez, said they took the students to the garbage dump, killed them and incinerated their corpses between 10 p.m. and 10:15 p.m. that September night. The timing is impossible, since the first of several attacks by police were only just beginning at 10 p.m.
After being interrogated but before giving their depositions, the four suspects underwent medical evaluations, according to the Proceso report. Each of the men was covered with dozens of contusions and red prick wounds that the reporters say indicate electric shocks.
The medical exam for Felipe Rodríguez Salgado (see below), dated Jan. 17 -- less than two weeks before Murillo Karam announced that investigators had established the "historical truth" behind the Sept. 26 attacks -- found a long list of scabs, greenish bruising and small scars associated in previous cases with electric shocks. The signs of torture were visible all over his face, arms, chest, legs and feet.
Number of Wounds Registered During Medical Exams
Patricio Reyes Landa Salgado: 72
Agustín García Reyes: 42
Jonathan Osorio Cortez: 94
Felipe Rodríguez Salgado: 60
At least one of them said he had been tortured.
"It is my wish to declare that the way they said they detained us was a lie," Reyes Landa said in his deposition. "They came in my house and they started to beat and kick me, they put me in the vehicle, they blindfolded me and tied my feet and hand and started once again to beat me and apply electric shocks. They put a rag over my nose and poured water over me and applied electric shocks inside my mouth and on my testicles. They put a bag over my head to keep me from breathing. I spent several hours like this."
The Attorney General's Office did not answer a request for comment. President Peña Nieto has directed the current attorney general, Arely Gómez González, to comply with some of the recommendations of the IACHR report.
All four suspects remain locked up in a maximum security prison in Mexico state, despite the mounting evidence contradicting the government's allegations against them. Authorities have not clarified when the four men or more than 100 other people detained in the investigation will face trial.
That's not unusual in Mexico, according to John Ackerman, a law professor at the National Autonomous University in Mexico City. Under Mexican law, authorities have wide latitude to detain people based on suspicion for months at a time and to keep them jailed as the trial moves forward.
But Ackerman said the recent revelations by the journalists and the IACHR panel make it clear that federal authorities have willfully misled the public about what happened to the missing students.
"This is not just negligence, this is not inefficiency," Ackerman told HuffPost. "There was a cover-up at a high level of government. I think that Murillo Karam cannot play innocent in this exposé. … Murillo Karam really should be forced to face justice. This is not excusable."
Two other high-profile cases have unraveled in recent years after the Attorney General's Office severely botched those investigations, Ackerman said. The 2009 mass arrest of state officials accused of ties to drug traffickers known as the Michoacanazo fell apart due to lack of evidence. And after years in prison, the Mexican government freed three dozen people convicted in the 1997 Acteal massacre of 45 indigenous people in Chiapas state. Authorities gathered evidence in that case using torture, which is inadmissible in court under Mexican law.
"Based on past experience, the expectation is that these people will be eventually freed," Ackerman told HuffPost, referring to the four construction workers. "Of course that would be an admission of the government of their total failure, so they're going to hold it back as long as they can."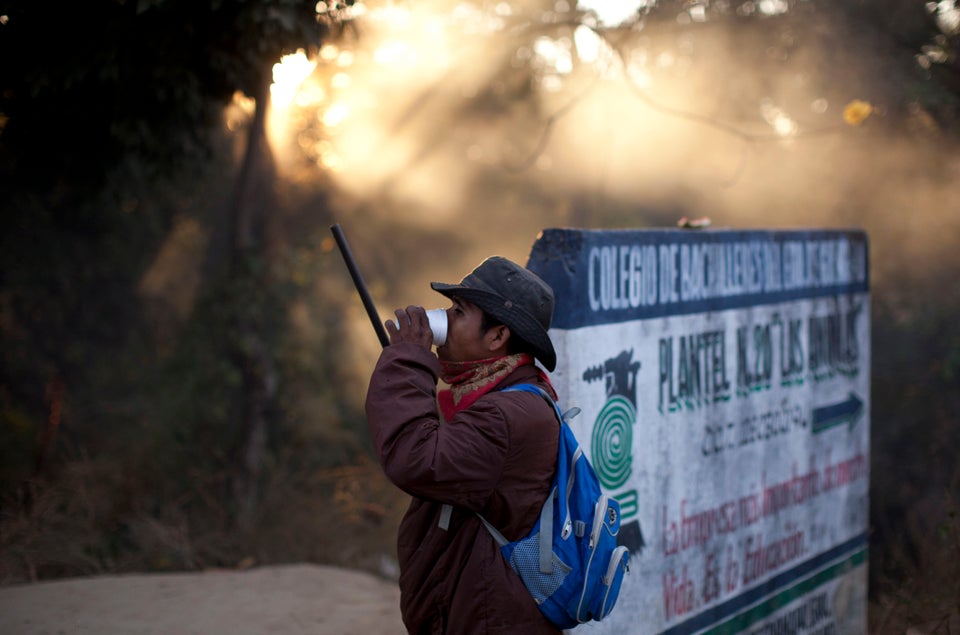 Mexico's Self-Defense Squads
Related
Popular in the Community