 But the State Department doesn't want Americans to panic. The warning, which doesn't make many changes to the previous one, states most tourist hotspots and resort areas remain relatively safe despite the country's raging drug war.
Millions of U.S. citizens safely visit Mexico each year for study, tourism, and business, including more than 150,000 who cross the border every day. The Mexican government makes a considerable effort to protect U.S. citizens and other visitors to major tourist destinations, and there is no evidence that Transnational Criminal Organizations (TCOs) have targeted U.S. visitors and residents based on their nationality.
As before, the State Department still recommends putting off non-essential travel to the northern states of Chihuahua, Coahuila, Durango, Nuevo León, Sinaloa and Sonora, among others. Most of Mexico's drug violence is concentrated in the north of the country, where cartels compete for trafficking routes into the United States -- the world's largest market for illegal drugs, according to the National Survey on Drug Use and Health.
The survey results revealed that Americans have an unfavorable view of Mexico in general. Some 59 percent of respondents viewed Mexico as a source of problems for the United States and 65 percent viewed the country as "dangerous and unstable." Only 10 percent thought the country is winning the fight against drug traffickers.
Calderón has bristled against the negative image Mexico has developed under his administration, pointing out that there are a lot of more violent places in the world than Mexico. Puerto Rico, Colombia and the Dominican Republic, to cite a few examples, all have higher murder rates than Mexico, according to the U.N. Office on Drugs and Crime.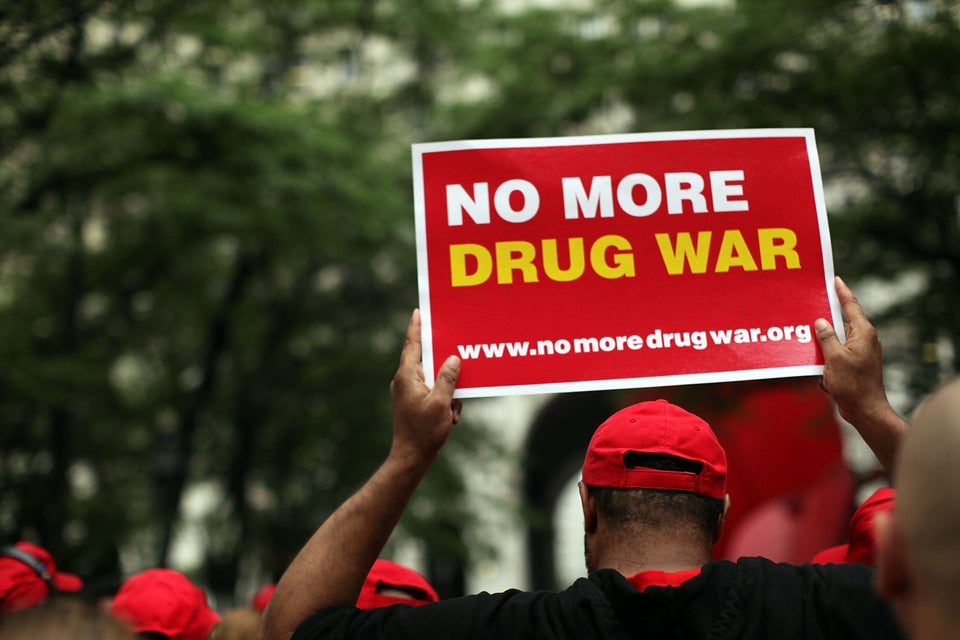 27 Reasons Why The U.S. Shouldn't Lead The War On Drugs
Popular in the Community