U.S. President Donald Trump said on Thursday his Mexican counterpart, Enrique Peña Nieto, should cancel his scheduled visit to Washington if Mexico refuses to pay for a wall he has ordered constructed along the border.
His message could undo a planned summit next week during which the two leaders were expected to address a relationship frayed by the new U.S. president's determination to build a wall along their shared border and to renegotiate the North American Free Trade Agreement.
A Mexican government minister said that cancelling the meeting would cause uncertainty.
"The U.S. has a 60 billion dollar trade deficit with Mexico. It has been a one-sided deal from the beginning of NAFTA with massive numbers... of jobs and companies lost. If Mexico is unwilling to pay for the badly needed wall, then it would be better to cancel the upcoming meeting," Trump said on Twitter.
Even before Trump's tweet, Peña Nieto faced growing pressure at home to scrap the meeting over objections to the border wall.
The White House did not immediately return a request for comment.
Trump signed new executive orders, including one authorizing the planned wall, on Wednesday just as a Mexican delegation led by Foreign Minister Luis Videgaray arrived at the White House for talks.
The timing caused outrage in Mexico, with prominent politicians and many on social media seeing at as a deliberate snub to the government's efforts to engage with Trump, who has for months used Mexico as a political punching bag.
But Mexican Finance Minister Jose Antonio Meade said minutes after Trump's tweet, "We'll have to see what happens, under what terms, what the spaces there are for dialogue, what avenues remain open. We have to wait."
"That's correct," Meade said on Mexican radio when asked if a cancellation of the meeting would fuel uncertainty.
Mexico's peso reversed gains immediately after Trump's message on Twitter.
Videgaray, who had spoken positively about his eight-hour meetings with Trump's closest aides at the White House on Wednesday and who said on Wednesday evening that the summit was on "for now," was due to meet U.S. Department of Homeland Security Secretary John Kelly on Thursday.
His colleague, Economy Minister Ildefonso Guajardo was due to meet with business leaders.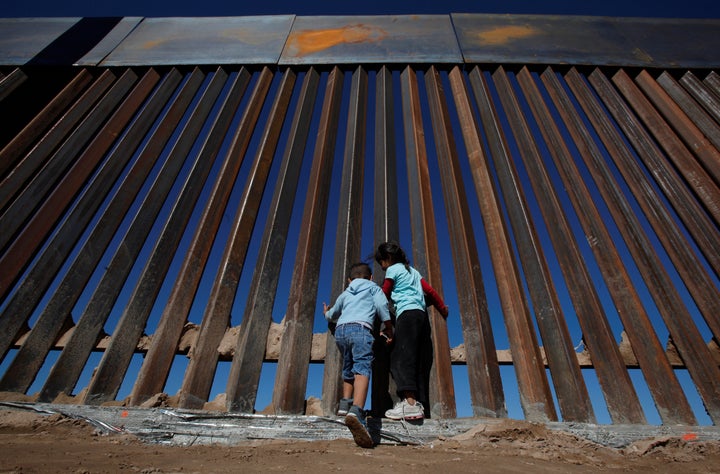 On Thursday, leaders of the Republican-controlled U.S. Congress said they planned to move ahead on funding the border wall, which they projected would cost between $12 billion and $15 billion.
"So we intend to address the wall issue ourselves and the president can deal with his relations with other countries," Senate Majority Leader Mitch McConnell said at a news conference in Philadelphia, where Republicans were holding a retreat.
Trump was due to address the group later in the day, as was British Prime Minister Theresa May.
House of Representatives Speaker Paul Ryan, asked if lawmakers were worried about the U.S. relationship with Mexico, said, "I think we'll be fine."
Trump, who took office last Friday after winning the Nov. 8 election, ruffled feathers with Mexico from the start of his presidential campaign in 2015, saying that the country sent criminals and rapists to the United States and promising to build a wall along the border that he said Mexico would pay for.
Mexico has long said it will not pay for such a project.
Trump has also threatened to penalize U.S. companies that use Mexican manufacturing plants to produce goods for the United States.
Former foreign minister Jorge Castaneda said the Mexican government should have canceled the planned summit earlier in the week, when it became clear that Trump was going to go ahead with measures to build the wall and clamp down on immigration.
"There is an atmosphere of crisis in the United States and it is going to last a long time. We are going to have to get used to living like this," he said on Mexican radio.
(Reporting by Roberta Rampton, Doina Chiacu and Susan Heavey in Washington; Anahi Rama and Dave Graham in Mexico City; Editing by Frances Kerry)
Popular in the Community