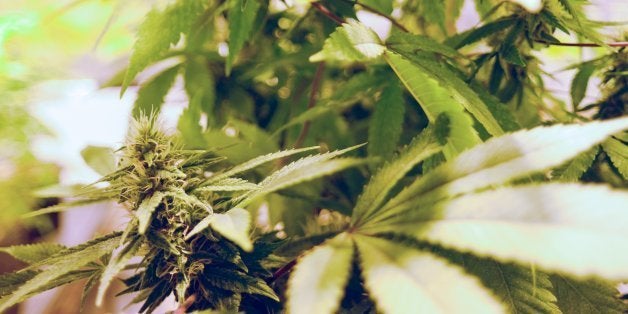 Two Mexican legislators say they're sick of cramming their jails full of pot smokers.
Few countries have suffered the consequences of the U.S.-led war on drugs more than Mexico. As the principal supplier of marijuana to the United States, as well as a major transit country for cocaine and other hard drugs, Mexico has seen organized crime flourish within its borders. According to some estimates, as many as 80,000 Mexicans have died since former President Felipe Calderón launched a frontal assault on the country's drug cartels in 2006, and Mexico has seen its prison population nearly double since the 1990s, largely from prosecuting drug crimes.
To change this, Sen. Mario Delgado and Mexico City Councilman Vidal Llerenas, both from the left-wing Revolutionary Democratic Party, have proposed complementary federal and local legislation to decriminalize weed in Mexico.
"Why is it that Mexico has to keep filling up with dead bodies and addicts, when in the United States the drug is becoming legal?" Delgado said in an interview with The Huffington Post.
The federal bill would legalize possession of up to 30 grams of weed, permit the use of medical marijuana and make it legal to grow the plant. The national proposal is designed to work in conjunction with a bill filed to the Mexico City council that would go a step further by legalizing outlets where people could legally buy weed from a government-certified independent vendor.
Although marijuana accounts for a majority share of drug traffic between Mexico and the U.S., it's not the most profitable drug that cartels move. Other drugs require more processing and effort to get it to the customer, and thus come with a higher price tag. Cocaine, for example, grows more expensive with each step of the supply chain, as traffickers convert it from coca leaves into powder, transport it across multiple international borders, and cut it before distributing it to consumers in the United States, the drug's largest market. The result is that an ounce of coke sells for a much higher price than an ounce of weed.
Delgado and Llerenas say that decriminalizing marijuana would upend the illegal drug business by forcing cartels to focus on moving drugs that have relatively few users, while at the same time freeing up law enforcement from the obligation to arrest and jail people carrying small amounts of weed.
"If you make marijuana legal, you're taking the mass market away from the cartels," Llerenas said. "You end up focused on a relatively low number of consumers."
But though every step toward legalizing marijuana represents a potential loss of revenue for drug cartels, the legislators say that what motivates them is to keep Mexicans from winding up in jail cells over weed.
"What I'm worried about is the consumer," Llerenas told HuffPost. "I'm worried about the consumer going to jail. I'm worried about keeping the consumer from trying to bribe police. I want the consumer to know what they're getting into, and to have access to information [...] and not just information to dissuade them from doing drugs. Because if the person already made that decision [to do drugs], then they need to know how to reduce their risks."
As the war on drugs took hold in Mexico, the legislators say, prosecuting pot smokers and small-time dealers became a drain on police resources that could have gone toward prosecuting more serious crimes.
"Kidnapping, robbery, extortion -- you lost capacity [to prosecute], and why?" Delgado said. "Because you filled your time with drug-related investigations."
Almost half of all federal prisoners in Mexico are locked up on charges of drug possession or transportation, according to a government-commissioned study released in 2012. The authors of the study called the figures "worrisome," saying that they "suggest a drug policy focused on detaining small-scale traffickers and/or consumers."
Delgado and Llerenas' proposal is modeled on decriminalization efforts in Western European countries like the Netherlands or Portugal, rather than the trailblazing Uruguayan experiment of legalizing the government-controlled sale of marijuana, or the total legalization of recreational marijuana in Colorado and Washington. But the legislators predict that the tide will pull both Mexico and the United States toward legalization with time.
The proposal has gained some traction within Mexico. A letter signed by Mexican intellectuals and former public officials, including former Foreign Minister Jorge Castañeda, praised the Mexico City decriminalization bill last month.
"Jails are for drug traffickers, kidnappers, killers and thieves, but not for those who smoke marijuana," the letter reads. "And our jails, unfortunately, are full of the last ones, who will leave with a higher probability of becoming criminals than when they went in."
The tide of weed enthusiasm has yet to sweep away current President Enrique Peña Nieto, of the Institutional Revolutionary Party, who continues to say he opposes legalizing the soft drug. But Delgado and Llerenas are confident that if they can get legislation in front of the president, he might change his mind.
"He's had a lot of success getting the topic of violence out of the media," Delgado said. "But it's there. It persists."
Before You Go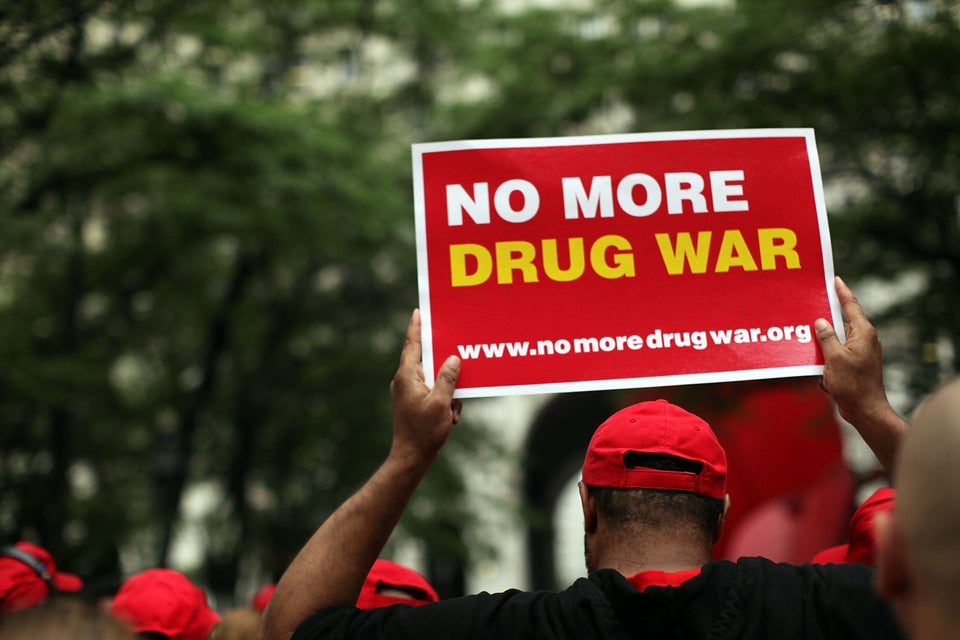 27 Reasons Why The U.S. Shouldn't Lead The War On Drugs
Popular in the Community