Since recapturing fugitive drug lord Joaquín "El Chapo" Guzmán Loera last month, Mexican authorities have been eager to prolong the drama. They released footage of the operation, as well as surveillance video showing the moment that Guzmán hijacked a car in order to escape. Perhaps most famously, they leaked a series of three-way text messages between Guzmán, his attorney and actress Kate del Castillo.
The texts offered a glimpse into Guzmán's flirtations with del Castillo, who helped arrange a meeting between the drug baron and actor Sean Penn in October that Penn would later describe in a controversial Rolling Stone article. In the United States, the main thing most people took away from the leaked texts was that prior to their meeting, Guzmán apparently had no idea who Penn was.
It made for fun reading. But some of the wiretaps conducted by the Mexican government were likely illegal and may have violated del Castillo's constitutional rights, according to several experts interviewed by The WorldPost -- raising questions about Mexican officials' adherence to procedure in criminal investigations, even as the country implements a sweeping reform of the justice system.
Mexico's constitution protects private communications...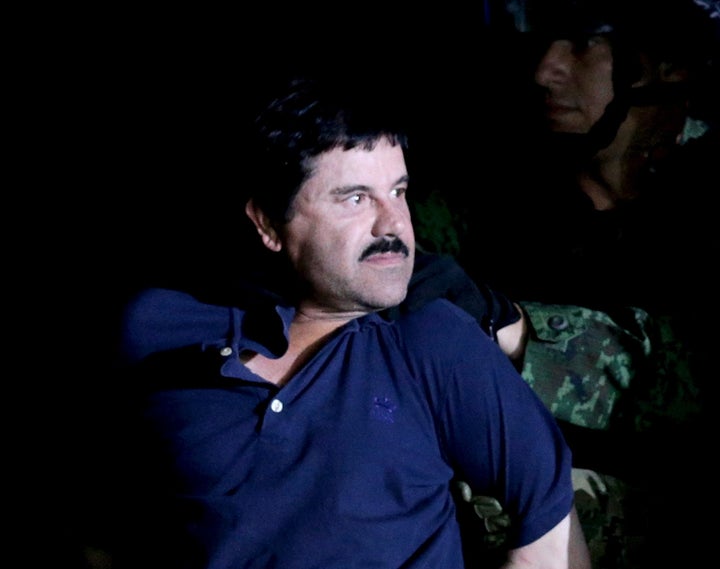 Article 16 of the Mexican Constitution protects the privacy of personal communications. Wiretapping private conversations, including text messages, requires an order from a federal judge that states the purpose of the surveillance and establishes that it will only last for a specified period of time.
It's difficult to know whether the government obtained such a court order for the wiretaps connected with Guzmán's case, because in Mexico, that information is sealed while the criminal case proceeds. Mexican officials haven't commented on it one way or the other, despite prodding from the national media. Mexico's attorney general's office declined to discuss the wiretapping issue, noting that the case against Guzmán remains open.
But in practice, Mexican officials routinely flout the rules that govern wiretapping, according to Mike Vigil, a former head of international operations for the Drug Enforcement Administration who worked in Mexico for 13 years.
"If I were a betting man, I would bet a lot of money that those wiretaps were extrajudicial," Vigil told The WorldPost, referring to the surveillance of the texts leaked to the press. "When the Mexican government wants somebody like 'El Chapo' Guzmán, they could care less what policies are violated. Things like that are going to give his lawyers ammunition to slow this extradition process down."
At the same time, Vigil noted that Mexican authorities in some cases have reasons to avoid seeking a judicial order for a wiretap. Drug cartels have made such pervasive inroads among government officials that seeking a formal court order for a wiretap may run the risk of alerting the target, Vigil said.
...especially where attorney-client privilege is concerned.
"There is indeed attorney-client privilege in Mexico," John Ackerman, a professor of law at the National Autonomous University of Mexico (UNAM), told The WorldPost in an email. "Both the government spying on the lawyer and the publication of the messages is a gross violation of this. This is all a media spectacle which puts the case at risk."
"If I were a betting man, I would bet a lot of money that those wiretaps were extrajudicial."

Mike Vigil, former head of international operations for the DEA
It's not clear whether attorney-client privilege would protect communications between del Castillo and Guzmán's lawyer, since she had not contracted him as her attorney. Del Castillo also texted with Guzmán directly. 
Regardless, Ernesto Villanueva, a legal researcher at UNAM, suspects that the wiretaps of del Castillo's texts with Guzmán's attorney were obtained illegally, since she is not the target of a criminal investigation. Even if a court order had been obtained, Villanueva contends that offering the texts to the media violated del Castillo's constitutional rights under the same article that restricts wiretapping.
"Leaking those messages to the media was terribly illegal and unconstitutional," Villanueva told The WorldPost. "They should have turned that information over to the appropriate agency, which is the attorney general's office, so that they could open an investigation. And they should close the investigation if there's no evidence... What they did was the exact opposite. They launched an international smear campaign against Kate [del Castillo] and, in some sense, against Sean Penn."
Mexican Attorney General Arely Gómez has publicly insinuated that del Castillo may have laundered drug money through a spirits company she promotes, Tequila Honor, but the Mexican government has not charged her with a crime. Gómez says prosecutors want the actress to testify in the case against Guzmán. Del Castillo has avoided speaking publicly about her visit with the drug lord.
The case has troubling implications for criminal justice reform.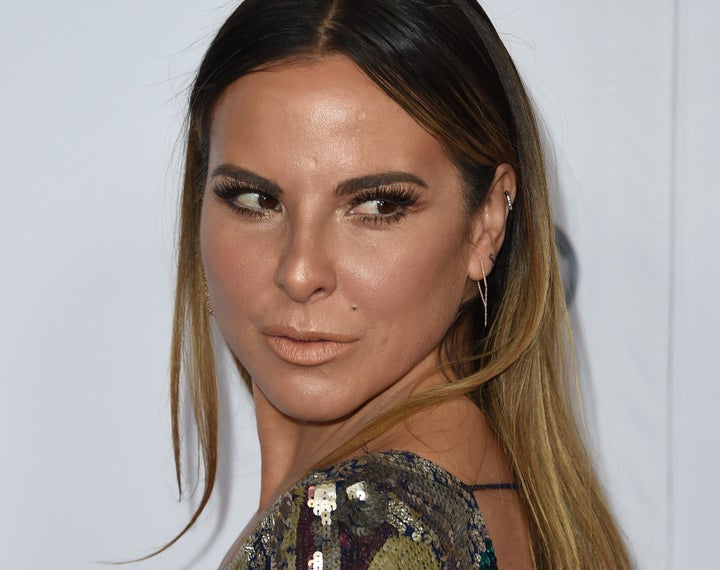 Mexico's fast-and-loose handling of the wiretap process won't do anything to hinder the detention of Guzmán, who has already been convicted and faces new charges. But some observers say the apparent disregard for procedure casts doubt on the progress of a wide-reaching criminal justice reform effort that Mexico began in 2008.
Mexico has until July 18 to implement oral trials to replace the previous system of closed-door proceedings, in which evidence is presented to a judge largely in writing. Alongside that reform, Mexican authorities have attempted in recent years to professionalize the largely underpaid and poorly trained police forces to decrease their vulnerability to corruption.
Octavio Rodriguez, a legal researcher at the University of San Diego's Justice in Mexico project, noted that surveillance of private citizens by Mexico's intelligence services would fall outside the scope of the justice reform, since it's not part of a criminal investigation. Rodriguez noted that intelligence agencies commonly spy on the public in other countries, citing the recent controversies in the U.S. over the National Security Agency's surveillance of private citizens.
But Rodriguez also warned that gathering evidence through illegal surveillance could weaken prosecutions and undermine the country's move toward judicial reform.
"It's interesting how old practices in Mexico are still present in our days despite all the revolutionary changes to our legal system," Rodriguez told The WorldPost. "If that evidence were presented in a criminal case, a judge could dismiss it... The assumption is that [Guzmán] is a criminal, so it's OK. But that means they could do that for everyone. It's completely against what the 2008 reform was approved for."
PHOTO GALLERY
The Hunt For El Chapo
Calling all HuffPost superfans!
Sign up for membership to become a founding member and help shape HuffPost's next chapter