Three hours northwest of the frenetic haze of Cancun's Hotel Strip floats a tiny island that is a sanctuary to Whale Sharks and pink flamingos. Lost in the quiet, tropical bliss of the Caribbean Sea, Holbox Island has been a natural refuge for both animals and humans for centuries. The island is tucked away somewhere between the golden age of the Maya and the peacefulness before television. Just 21 square miles of white sand and jungle, Holbox is home to less than 1000 people.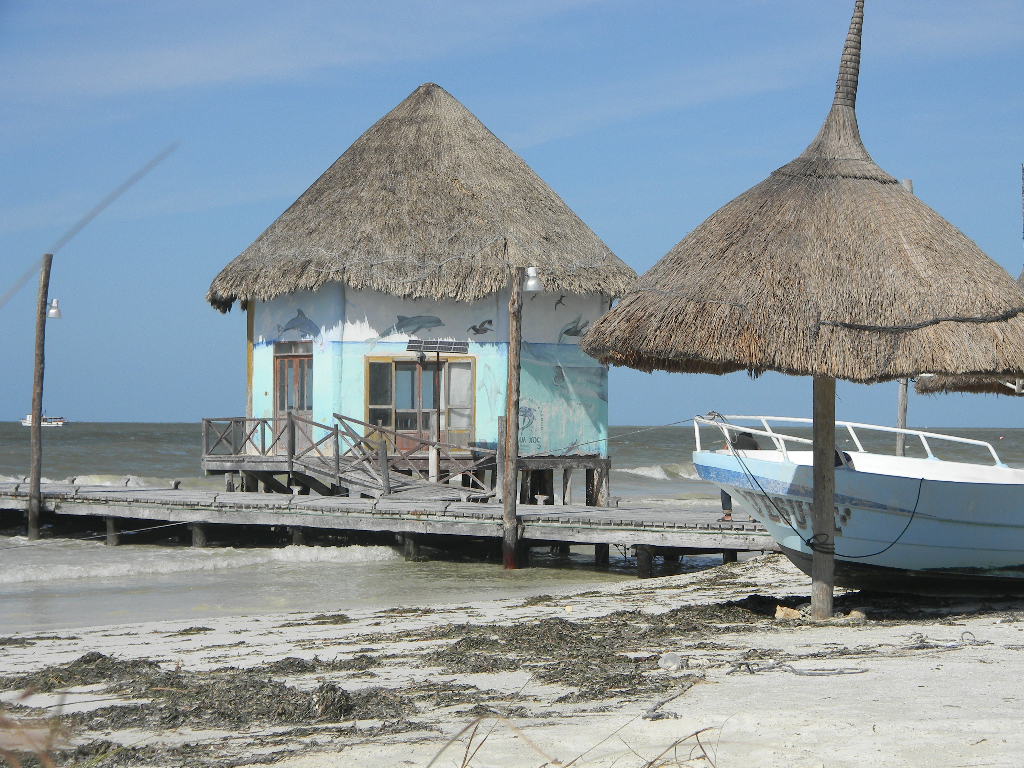 Getting to the island in no small task, first plan on a 2 and a half-hour car ride from Cancun International airport, followed by a 30-minute ferry ride to the tiny harbor on Holbox. A 20-minute private plane ride from Cancun to a small strip of sand is another option. Once on the island, the only transportation options available are golf carts, for-hire bike carts, and bicycles. There are no cars on the remote island, which adds to the mystique of the sandy enclave.
For such a small island, dining options are quite impressive. Everything from sushi to lobster pizzas are made fresh from the day's catch. The island moves at a slow Caribbean pace and the streets are made of sand so soft that shoes are not necessary. The colorful city center consists of a little church and a small park surrounded by restaurants and boutiques painted pink, green and turquoise. The vibe is a mix of Mexican spice, Mayan history, and Caribbean chill.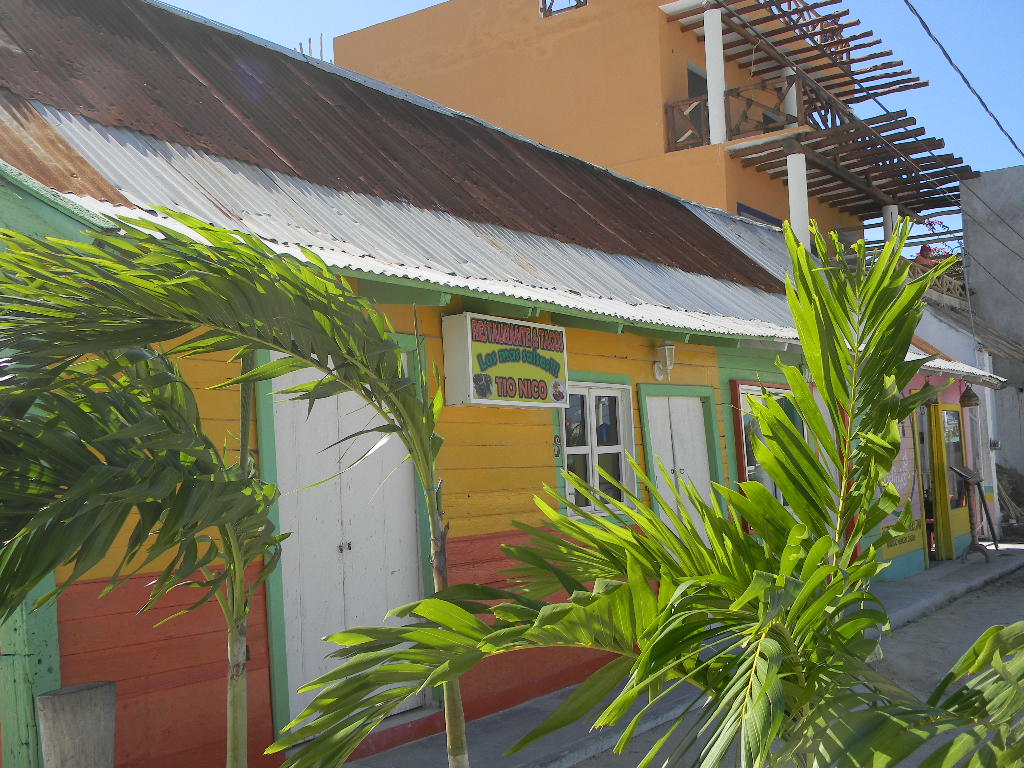 When it comes to accommodations, the island has been known for its many cheap hostels and hotels that cater to backpackers and those who enjoy roughing it. That has changed, thanks to Sandra, a Cuban artist who came to Holbox years ago and fell in love with the peaceful tempo of the island. Her dream was to open a small boutique hotel where guest would be treated like family, and she would call it Casa Sandra.
Now travelers who want a luxurious place to escape can stay at Casa Sandra. Sandra built the resort with 22 rooms, each filled with her artwork that's inspired by her Cuban roots and passion for life.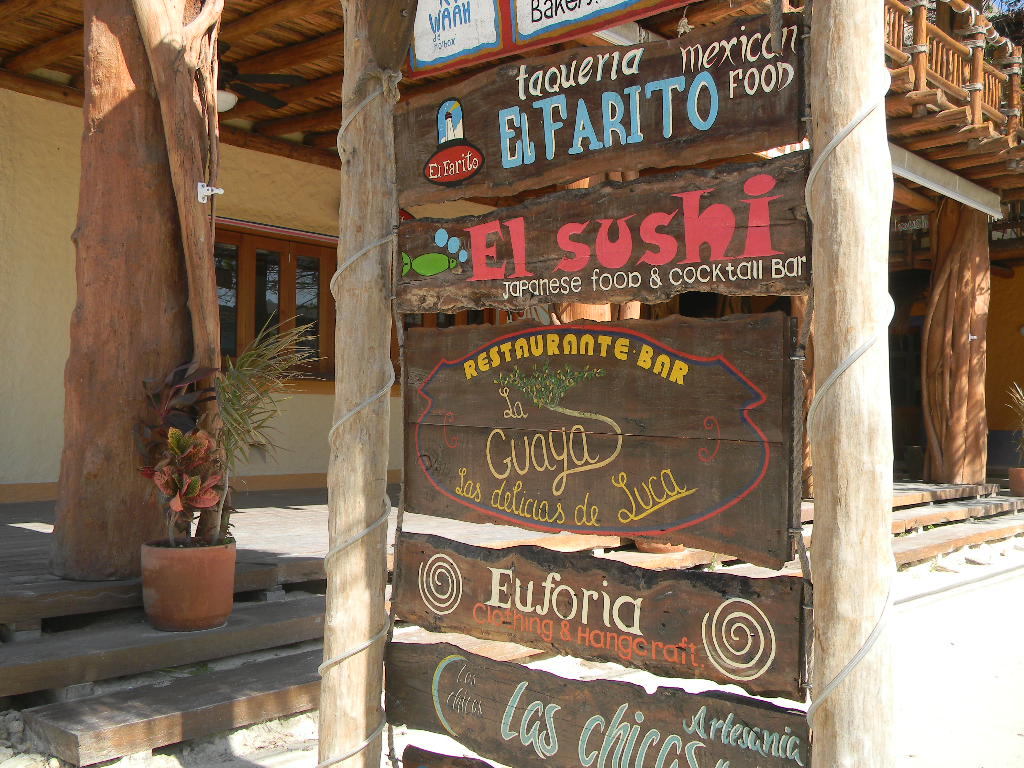 Along with poolside service, the resort offers fine dining at dinner with cuisine that mixes traditional Mexican dishes with Cuban ingredients. International guests who rely on privacy and service flock to Casa Sandra. Private childcare, private chef's dinners, beach side massages and private airport pick up are some of the many special services they offer.
Made famous by the world's largest fish -- the Whale Shark -- Holbox Island is abuzz when the enormous creatures migrate to its warm Caribbean waters. From May to September the island gets pretty busy. But besides that, only the peaceful breeze and occasional flamingo tend to visit the island.
Other island activities include: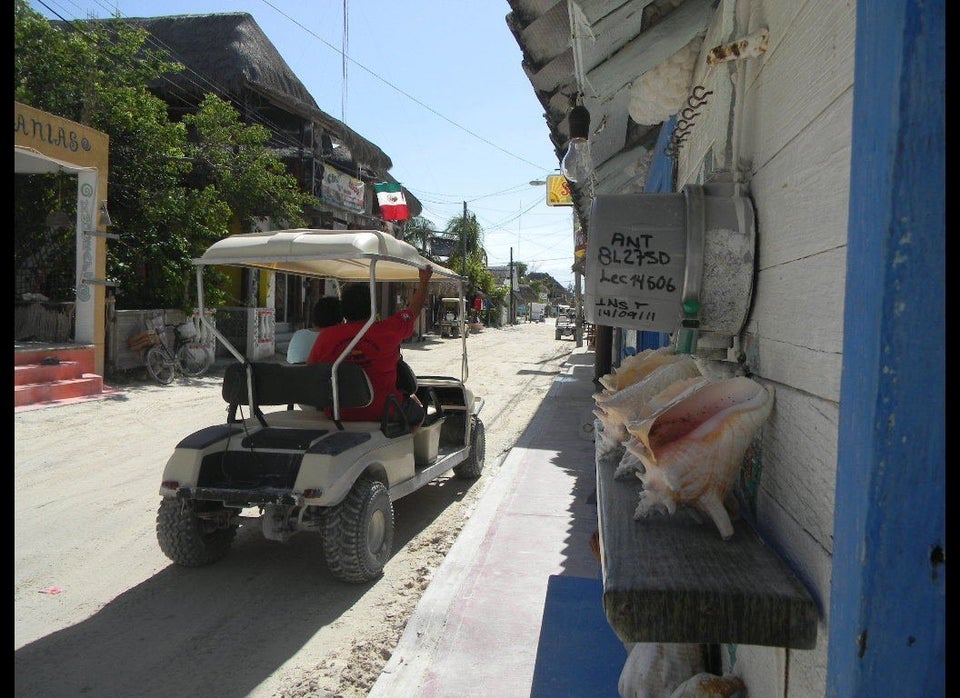 Mexico's Hidden Island: Holbox