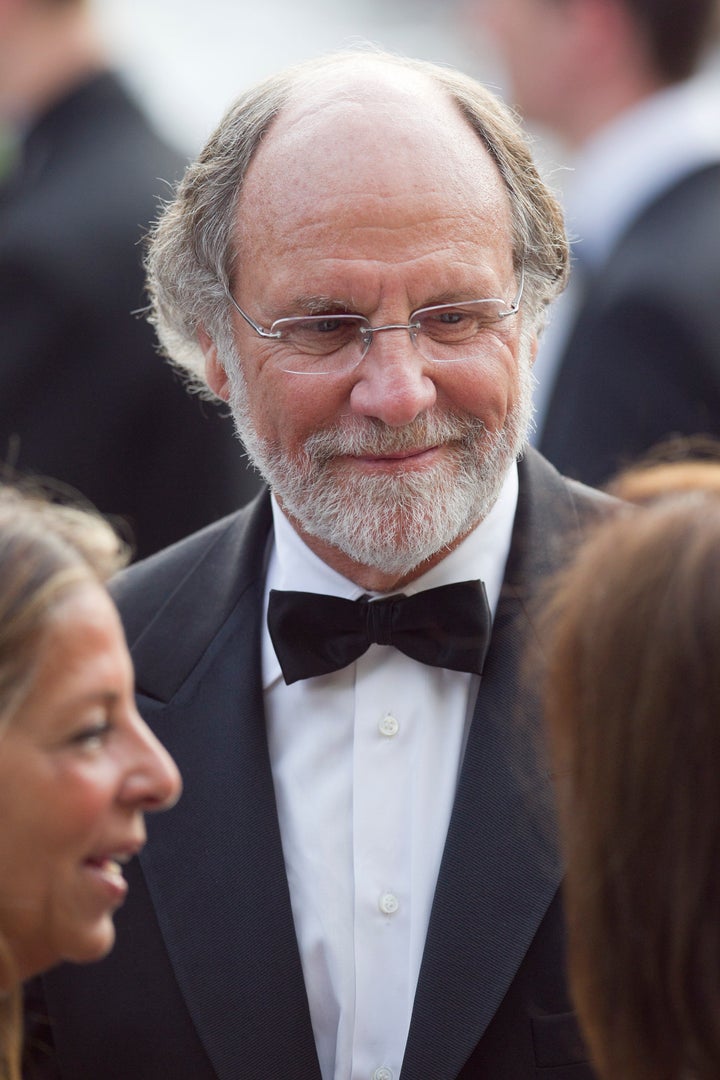 LONDON/CHICAGO (Reuters) - MF Global failed to protect customer accounts by keeping them separate from the firm's funds, a top U.S. regulator said, as administrators to the collapsed brokerage's UK arm scrambled to close out billions of dollars worth of client positions.
The fall of the group -- lead by ex-Goldman Sachs boss Jon Corzine -- sent shockwaves through commodities markets, as traders feared the damage could spread, or similar problems occur with other players.
KPMG, appointed as administrators to MF Global's UK arm, said it had been busy closing out positions all day under a new UK regime set up to prevent a repeat of the slow and painful work-out of the 2008 collapse of Lehman Brothers.
"It's still a large number. It's still billions," Richard Fleming, KPMG's head of restructuring, told Reuters. "We'll know a lot more at the end of the day," he said.
Fleming said he was confident clients would see their money again: "Our strategy this morning has been ... where we have clients whose position is reconciled, and are due funds, then that money will flow," he said.
MF Global's failure has made it a high-profile victim of the euro zone debt crisis, reviving memories of Lehman, whose bankruptcy is still being disputed, with clients often unable to access frozen assets for several years.
MF Global's main exchange regulator, the Chicago Mercantile Exchange Group (CME) , said that the futures broker failed to keep its customers' accounts separate from the firm's funds, violating a central tenet of futures brokerage.
"CME has determined MF Global is not in compliance with Commodity Futures Trading Commission and CME customer segregation requirements," Chief Executive Craig Donohue said.
The New York Times reported that federal regulators had discovered that hundreds of millions of dollars in customer money -- supposed to be segregated, and protected from the rest of the business -- had gone missing.
"Reports of short falls of client money ... if true would be a disaster for all the smaller brokers and banks as nobody will trust them anymore," one London trader said.
MF Global filed for bankruptcy protection on Monday, putting a sudden end to Corzine's drive to transform the more than 200-year old MF Global into a mini Goldman by taking on more risky bets on euro zone sovereign debt.
In Australia, trading in grain futures and options was suspended by bourse operator ASX Ltd , prompting concerns about the integrity of the country's agricultural futures market.
"We're sitting out here with risk that we can't cover," said Jonathan Barratt, head of Sydney-based Commodity Broking Services. MF Global was one of the largest participants in the country's agricultural futures market.
The London Metal Exchange said in a statement it had suspended MF Global from trading with immediate effect, following a similar move by the CME Group, which operates the Chicago Mercantile Exchange.
The news also hurt other commodity markets.
"Grains were definitely affected. Grain options volumes were miniscule yesterday compared to normal, which suggests MF Global were pretty large options players in the U.S. grains," a European commodity fund analyst said.
CME Group data showed volumes on December corn options almost halved on Monday to 33,872 contracts, from Friday's volume of 61,714 contracts.
Fears the collapse might hurt other market players spread on what was already a dark day for stock markets in Europe, after Greece said in a shock announcement it would subject its bail-out to a referendum, deepening the sense of crisis in Europe.
"A number of Chinese arbitrage players were caught out with cash and margin at MF Global which will likely lead to lighter trading volumes (and more volatility) until the situation is resolved," RBC Capital Markets said in a note.
European stocks suffered their biggest one-day sell-off in a month after the news out of Greece. The FTSEurofirst 300 <.fteu3> index of top European shares lost 2.3 percent, with financials hardest hit.
(Additional reporting by the London commodities team; Editing by Helen Massy-Beresford)
Calling all HuffPost superfans!
Sign up for membership to become a founding member and help shape HuffPost's next chapter
BEFORE YOU GO