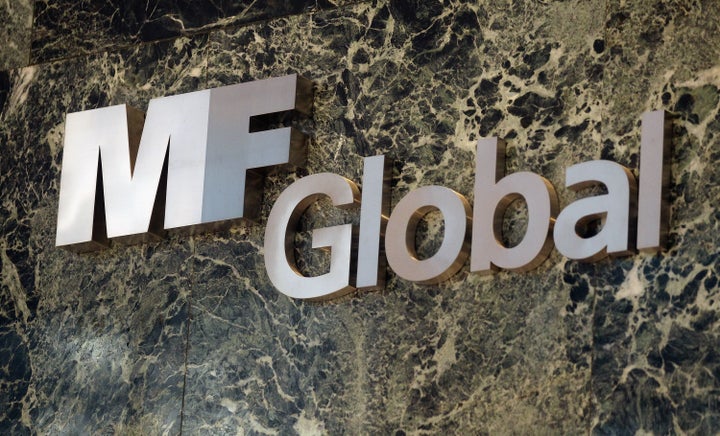 WASHINGTON - MF Global executives will tell lawmakers on Tuesday they do not know what happened to hundreds of millions of dollars in missing customer funds, echoing what their former colleague Jon Corzine told Congress last week.
MF Global Chief Operating Officer Bradley Abelow and Chief Financial Officer Henri Steenkamp are due to testify on Tuesday alongside Corzine, who resigned last month after the brokerage filed for bankruptcy.
In prepared testimony, both executives say they are distressed by the search for the funds.
"I unfortunately have limited knowledge of the specific movement of funds at the U.S. broker-dealer subsidiary, MF Global Inc., during the last two or three hectic business days prior to the bankruptcy filing," Steenkamp said, according to remarks obtained by Reuters.
The Senate Agriculture Committee on Tuesday is holding the second congressional hearing to feature Corzine, who last week gave a long-winded but vague account of the firm's collapse before the House Agriculture Committee.
The futures brokerage filed for bankruptcy on October 31, after it was forced to reveal it bet $6.3 billion on European sovereign debt. That disclosure led to market concerns and ratings downgrades that ultimately doomed the firm.
The search for hundreds of millions of dollars in missing customer funds has sent reverberations through the farm belt and trading floors, and has attracted the attention of the FBI and federal prosecutors. Thousands of customers have had their money frozen.
"I am deeply sorry for the hardship they have all endured," Abelow said in his testimony.
"I am deeply troubled by the fact that customer funds are missing, and I can assure you that I share your interest, and the public's interest, in finding out exactly what happened."
(Reporting by Alexandra Alper, Writing by Karey Wutkowski; Editing by Gary Hill)
Calling all HuffPost superfans!
Sign up for membership to become a founding member and help shape HuffPost's next chapter