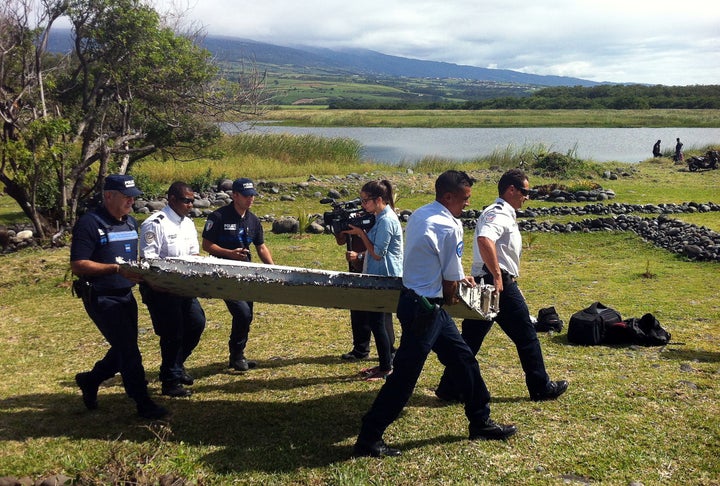 PARIS/KUALA LUMPUR, Aug 1 (Reuters) - Airplane debris that washed up on the Indian Ocean island of Reunion and may belong to a vanished Malaysia Airlines Boeing 777 arrived in France on Saturday for investigators to study its origin.
An Air France flight carrying the debris landed at Orly airport near Paris at 0417 GMT, and it was then transferred by road to a military-run laboratory near the southwestern city of Toulouse that specializes in analyzing aviation wreckage.
French investigators are not expected to begin examining the wreckage before Wednesday afternoon and their Malaysian counterparts will also be present, the Paris prosecutor's office said in a statement.
Experts hope the barnacled 2-2.5 meters (6.5-8 feet) long wing surface known as a flaperon and a fragment of luggage also found on Reunion could yield clues as to the fate of Malaysia Airlines Flight MH370, which vanished without trace in March 2014.
There were 239 passengers and crew on board. Some families of the victims are demanding further compensation from the airline.
Malaysian Transport Minister Liow Tiong Lai told Reuters in Kuala Lumpur on Saturday that additional Malaysian officials were headed to Reunion to look for more debris and others would go to France.
"If the flaperon does belongs to MH370, it is actually in accordance with the drift pattern seen in the southern Indian Ocean. But we do not want to speculate. We will wait for verification from the French authorities," he said.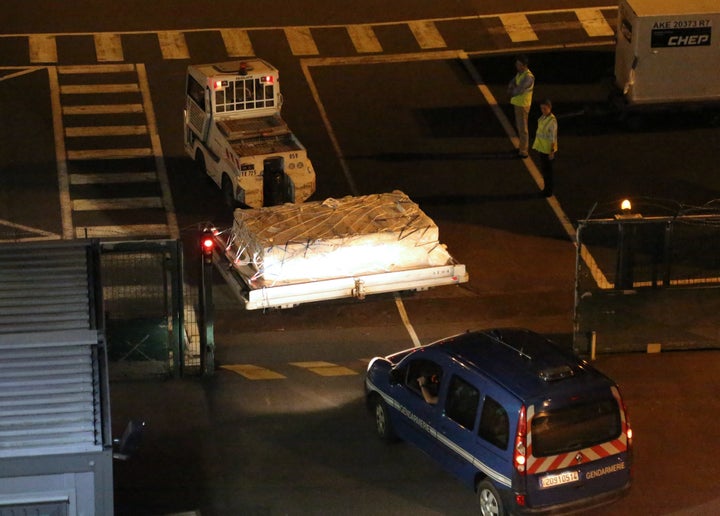 Discovery of the debris may finally confirm the plane crashed into the sea after veering off course from Kuala Lumpur to Beijing, helping to end 16 months of lingering uncertainty for relatives.
Investigators believe someone deliberately switched off MH370's transponder before diverting it thousands of miles off course. Most of the passengers were Chinese.
The debris will be analyzed at a lab staffed by 600 experts that is operated by the French defense ministry near Toulouse. The luggage fragment will be sent to a police unit outside Paris that specializes in DNA tests.
If the serial number on the flaperon confirms that it is from Flight 370, then the laboratory can use sophisticated tools to try to glean more information about the causes of the crash, such as whether its shape corresponds more to a mid-air explosion or a crash into the ocean.
The defense ministry also contributed to the investigation of Air France flight 447 from Rio de Janeiro to Paris that crashed into the southern Atlantic Ocean in June 2009, killing 228 people.
PHOTO GALLERY
Search For MH370
Calling all HuffPost superfans!
Sign up for membership to become a founding member and help shape HuffPost's next chapter