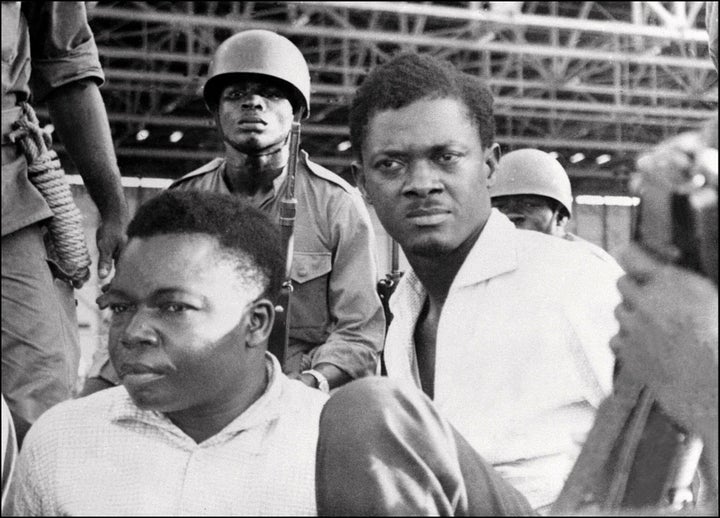 A former British intelligence officer claimed that Britain played a role in the assassination of Congolese independence hero Patrice Lumumba, one of her friends has told the British media.
Before she died three years ago, Daphne Park -- who was sent as an MI6 officer to the Belgian Congo in 1959 -- told a fellow member of the House of Lords that she had helped coordinate Britain's role in Lumumba's elimination two years later.
The claim will spark surprise because the former colonial power Belgium concluded in 2001 that it had a "moral responsibility" in the assassination of Lumumba, Congo's first democratically-elected prime minister.
David Lea said in a letter to the London Review of Books that he had a conversation with Park in 2009 -- a year before she died -- in which they discussed the likelihood of Britain's MI6 foreign intelligence agency being involved in Lumumba's death.
"It so happens that I was having a cup of tea with Daphne Park a few months before she died," Lea said.
"I mentioned the uproar surrounding Lumumba's abduction and murder, and recalled the theory that MI6 might have had something to do with it. 'We did,' she replied. 'I organised it'."
"It was a conversation-stopper. I was stunned," Lea said, adding that he concluded from the exchange that whoever was directly culpable for Lumumba's death, the British government was "at the centre of the spider's web".
His letter was in response to a new book on the British secret services called "Empire of Secrets: British Intelligence, the Cold War and the Twilight of Empire".
Park is said to have had a high degree of influence in the region after she was appointed consul and first secretary in Leopoldville -- now known as Kinshasa -- in 1959, one year before Congo won its independence from Belgium.
The CIA is also believed to have played a role in organising the plot to eliminate Lumumba, because of his growing alliance with the Soviet Union.
Lumumba was killed by firing squad after a coup led by Joseph-Desire Mobutu. Mobutu renamed the country Zaire. It is now known as the Democratic Republic of Congo.
Lumumba's death is to be the subject of a judicial probe in Belgium after a court gave the go-ahead last year.
Copyright (2013) AFP. All rights reserved.
Calling all HuffPost superfans!
Sign up for membership to become a founding member and help shape HuffPost's next chapter
BEFORE YOU GO
PHOTO GALLERY
Assassinations And Assassination Attempts