Farrow was among the many viewers of "Sharknado" tweeting commentary about the film, and the actress caused a mini-uproar when she posted a photo of herself and famed author Philip Roth with the caption, "We're watching #sharknado."
Sites like Vulture and Gawker rightly jumped on the tweet almost immediately, if only because it was lolarious to imagine Roth watching a movie where Tara Reid and Ian Ziering fight tornado sharks. "She even #hashtagged the film's title, implying that the two were paying attention to both the flying sharks and the accompanying tweets," Lindsey Weber noted at Vulture. "Was it the perfect date? Has Tara Reid read 'Portnoy's Complaint'? At this point, anything is possible."
Anything, including the tweet being an unfortunate fake: Farrow has since deleted her missive, which film critic Glenn Kenny noted was actually just a rehash of a picture she sent out on June 1.
The fervor around Farrow's tweet seems to have come from a place of love: As writer Will Leitch pointed out in a conversation with Kenny and HitFix television critic Alan Sepinwall, the idea that Farrow and Roth were watching "Sharknado" together was "one of those stories people just WANTED to be true too badly."
While Roth wasn't involved in Farrow's "Sharknado" viewing party, it does seem clear that the 68-year-old watched at least part of the spectacle. Check out her actual "Sharknado" tweets below and make an appointment to pickup your chainsaw post-haste. (It's a "Sharknado" thing.)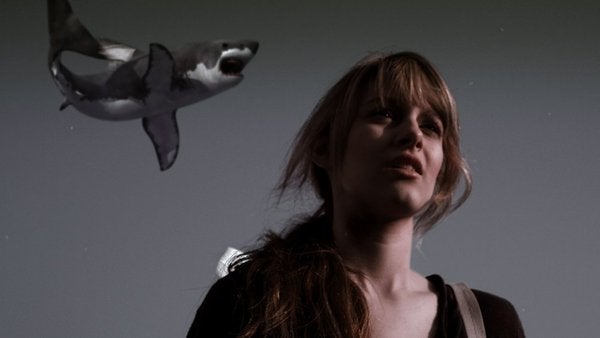 Sharknado
Support HuffPost
The Stakes Have Never Been Higher
Popular in the Community