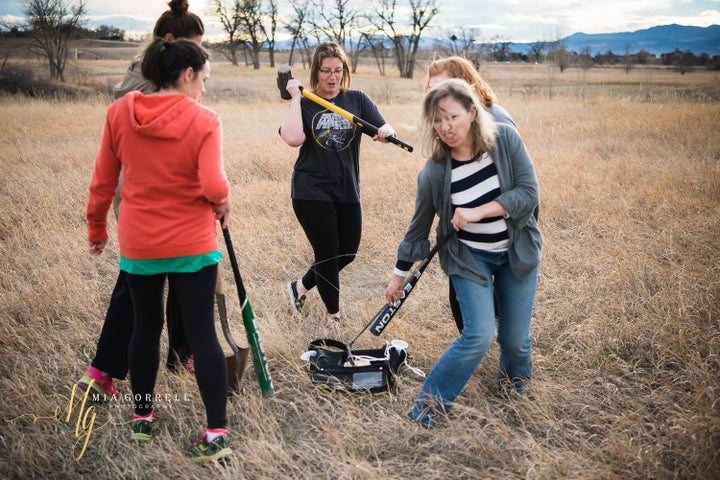 As a child grows, there comes a time to put away childish things. The accoutrements of babyhood ― Diaper Genies, strollers, Baby Bjorns, etc. ― must eventually be trashed, donated or put into storage for the next child.
But one mom decided to go a step further and do away with her breast pump in a truly spectacular fashion; she and four other moms smashed it to bits with baseball bats.
Mia Gorrell, a Colorado mom and photographer, found breastfeeding to be much harder than she had been prepared for. After the birth of her first child, 3-year-old Harper, she found that the extreme pressure to breastfeed fed into her postpartum depression and anxiety.
With her now 15-month-old twins, Isabel and Grace, she pumped exclusively and said that pumping sessions were taking at least 45 minutes and sometimes over an hour. It was difficult to find the time, and when one of her twins began spitting up a large portion of the milk due to reflux, it became too much to handle.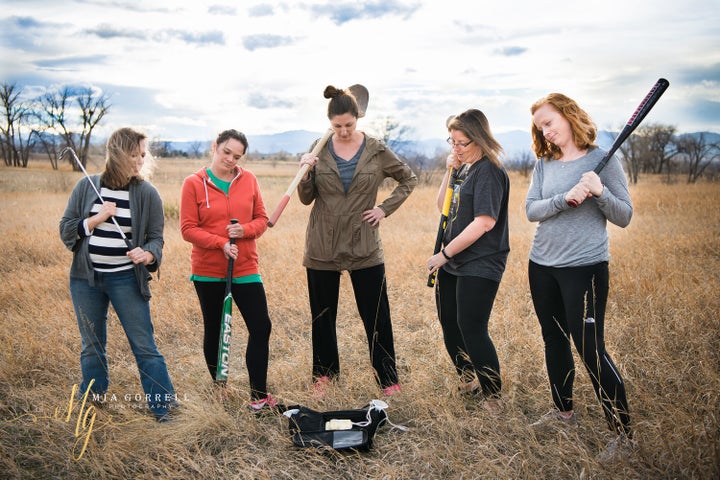 "I was frustrated that no one seemed to talk about it," Gorrell told The Huffington Post. "It was supposed to be this enjoyable, natural experience, so why was I struggling so much? It wasn't until I spoke with other moms that I learned of their frustrations too, specifically with pumping."
As she wrote in her blog post about the photo shoot, "The dreaded pumping sessions are some of the worst parts of breastfeeding. Taking your top off or using a bra with two holes in it, you are a prisoner to the machine that sucks milk out of your breasts multiple times a day. To say you feel like a cow being milked is probably the most accurate description."
So, needless to say, when she was done with her breastfeeding journey, Gorrell was overjoyed to be finally done with the breast pump, too.
"When I was done pumping, I felt so free and I had all this newfound time on my hands. I was tempted to throw my pump out the window, and that gave me the idea to have a ceremonious smashing of one as closure to the experience," Gorrell said.
Gorrell immediately made the connection to the copy machine smashing scene in the film "Office Space," and decided to call her project "Mom Space."
She found the other participants from a multiples support group she is a part of; the other moms brought the "weapons" and she brought her camera to an open space in Westminster, Colorado to enact the destruction.
All the women watched the clip from "Office Space" before the shoot so they knew what they were reenacting. One of the moms commented afterward that she had enjoyed the opportunity to release some pent-up aggression as well as bond with other moms.
Gorrell notes that according to the FDA, breast pumps are for use by one person only, meaning that the destroyed pump couldn't have been reused by someone else. She also acknowledges that she is privileged to have access to a breast pump in the first place, calling her frustrations with pumping a "first world problem."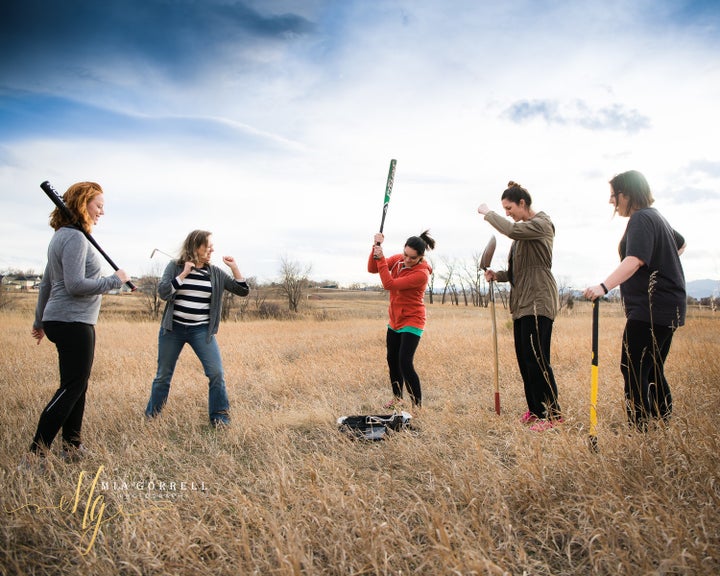 Gorrell says she was trying to send the message that it's OK to have different experiences with parenting, and that parents should support and encourage one another rather than judging.
She says, "Being a mom is one of the hardest (if not THE hardest) thing you will ever do, and it really does take a village. Even in those really hard moments (e.g., spending countless hours pumping), you can find solace in others and, possibly, comedic relief at the end. You're not in this alone, and at the end of the day, know that you are not only a good mom, but that you are enough."
Keep scrolling to seem more images from the "Mom Space" photo shoot.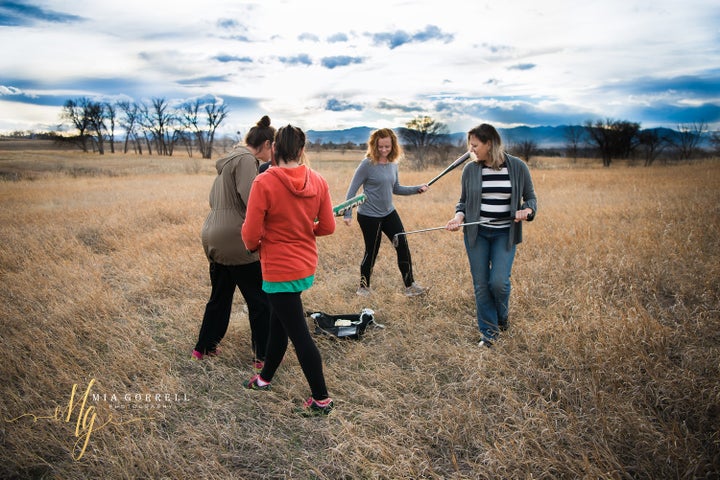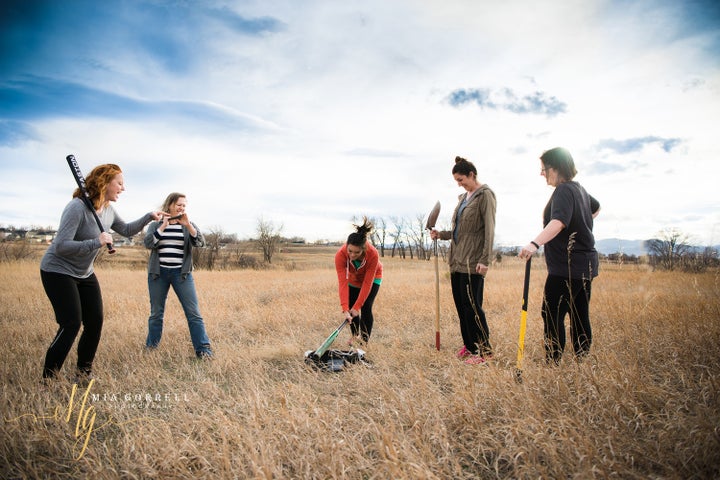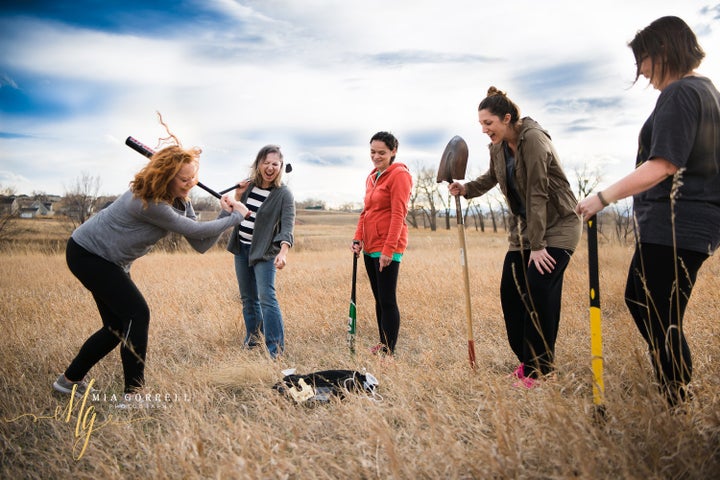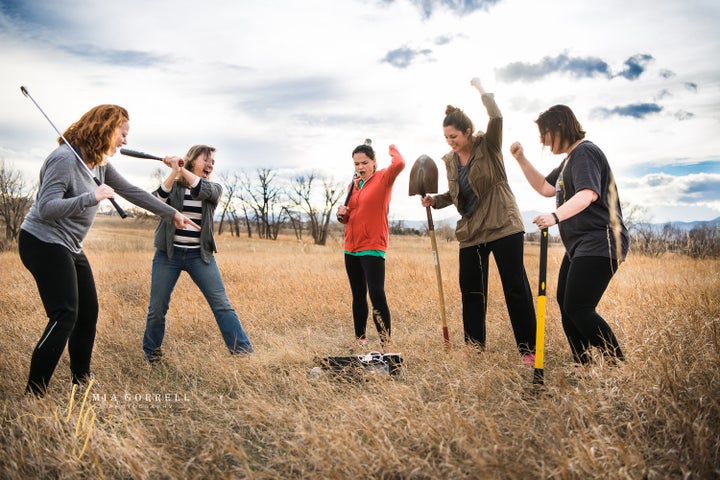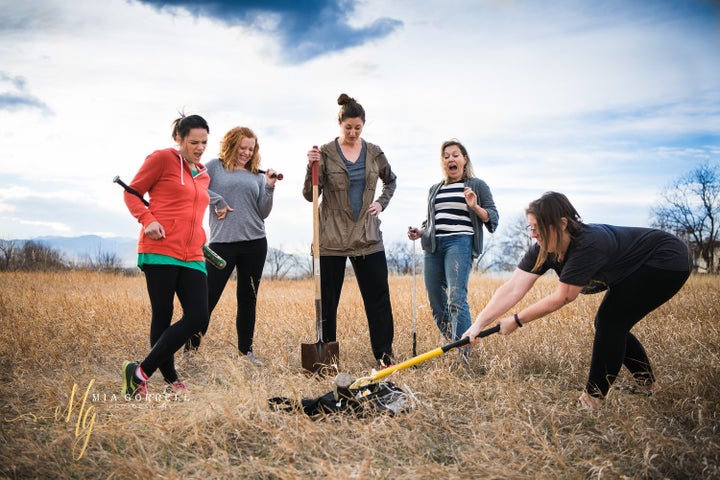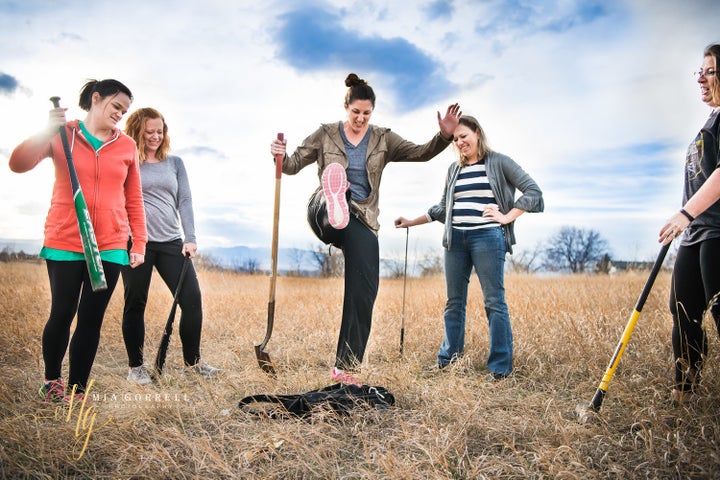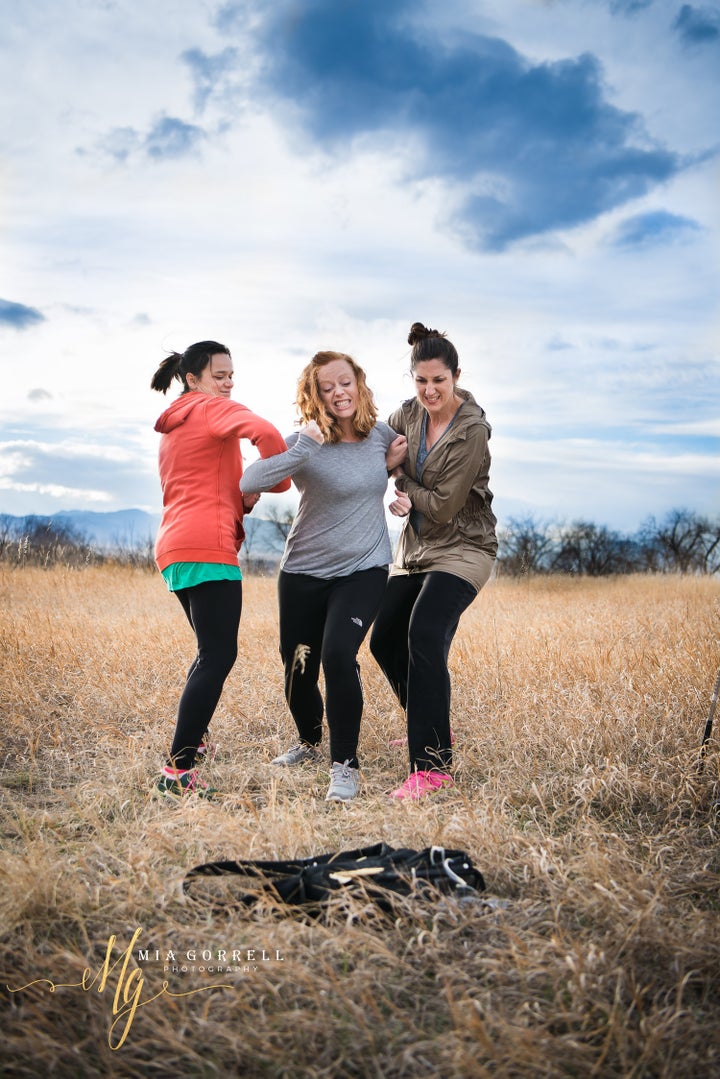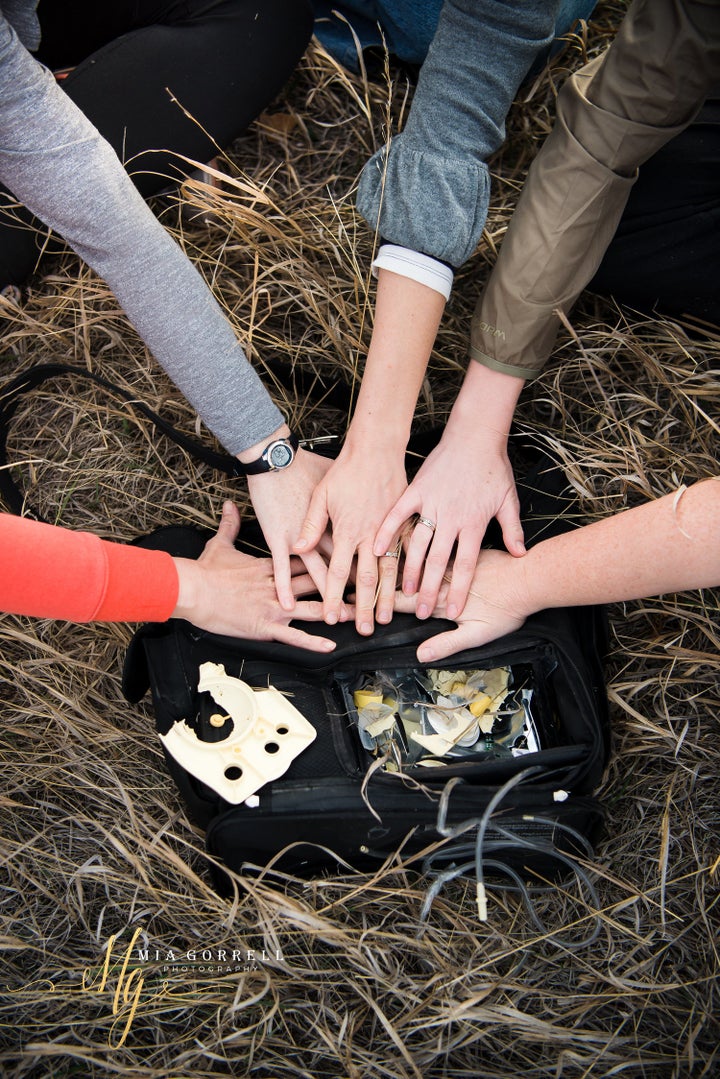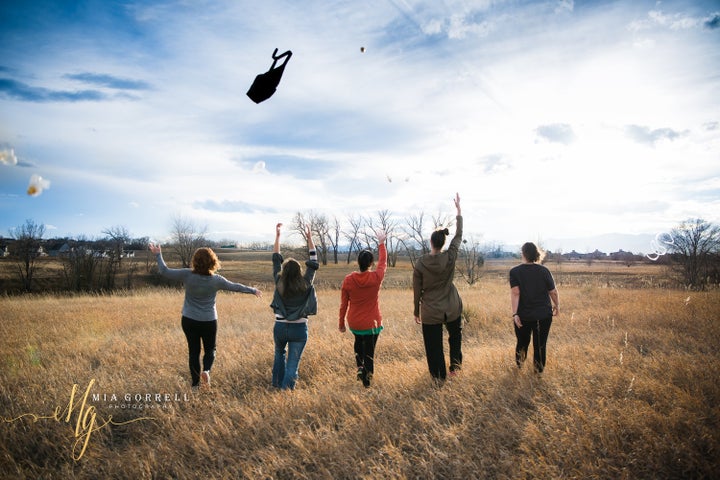 Related