A bisexual, biracial and bicoastal woman's journey toward authenticity begins ― in true millennial fashion ― within the sharing economy in "Strangers," filmmaker Mia Lidofsky's bingeable, and refreshingly inclusive, series. 
Lidofsky, whose credits also include "Girls" and "Nurse Jackie," told HuffPost she wanted to tell a story about a "loving, messy female friendship" that wasn't defined in binary terms with the Refinery29-produced dramedy. The show follows aspiring writer Isobel Song (played by Zoë Chao), newly single after her boyfriend caught her cheating with another woman. Isobel, who is half-Asian, finds comfort in her lesbian best friend, Cam (Meredith Hagner), and over the course of the show's two seasons, the pair's romantic and career-oriented pursuits prompt them to relocate from Los Angeles to New York.
"Strangers," which wrapped its second season Sunday on the Facebook Watch streaming video platform, also sets its protagonist's self-discovery tale against the backdrop of Airbnb. To make ends meet in LA, Isobel rents out a spare room in her sun-drenched pad, but when she finds herself in New York, she's the floating tenant in apartments that range from idyllic to squalid. This topical conceit gives Lidofsky and her chief collaborator, Celia Rowlson-Hall (who happens to be her real-life fiancée), the opportunity to introduce a colorful cast of supporting characters ― the "strangers" of the show's title, if you will ― who leave unique imprints on Isobel's life.
Lidofsky spoke to HuffPost about the real-life events and relationships that inspired "Strangers," her plans for the show's future seasons and why she's hopeful her version of a queer-centric women's narrative breaks the mold. 
What was your mission behind creating "Strangers"?
I've been out, loud and proud for about 12 years now, and I really wanted to tell a positive story with a queer character because as a queer woman, I'm starved for queer narratives. I remember watching "The L Word" a week after coming out in college, when I was maybe 20 years old. It blew my mind because it was about a group of women I'd never been exposed to in my life. It made me feel less alone in the world. So my mission was to create a show that made more women of my generation ― and the generation ahead of and behind me ― feel more seen, more heard and less alone.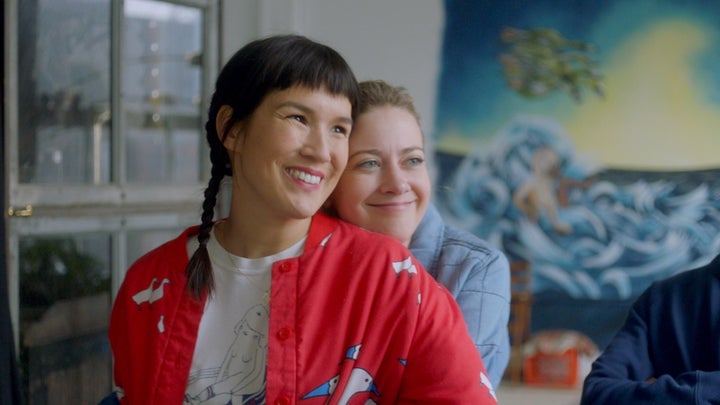 What elements of your own life did you bring to the show?
There's a lot of me in these characters and scenarios. Isobel and Cam's relationship is based on my own friendship with Zoë Chao, who plays Isobel! (laughs) Zoë and I met on the first day of nursery school back in 1989, so we've been friends for 29 years. We've had a really powerful friendship that I was excited to capture, and find inspiration from, in the course of telling this story.
Cam is a very, very loose kind of caricature version of me in my early to mid-20s in many ways. And Isobel is, in many ways, an amalgamation of a lot of women I've known, cared for and loved. 
What did you, as a filmmaker, set out to capture with "Strangers" that you hadn't seen before?
I don't know if it's something I hadn't seen before, but it's something I see too infrequently, and that's a kindness and warmth among women ― a dedication, devotion and love for each other, whether it be romantic or platonic. As a gay woman, I want to see more gay characters win in life as well as on television. So often, they're the best friend or a plot device. I wanted to show queer women in a positive light, and show their hilarity, their beauty and their charisma. The more depictions of queer people onscreen by queer people, the better.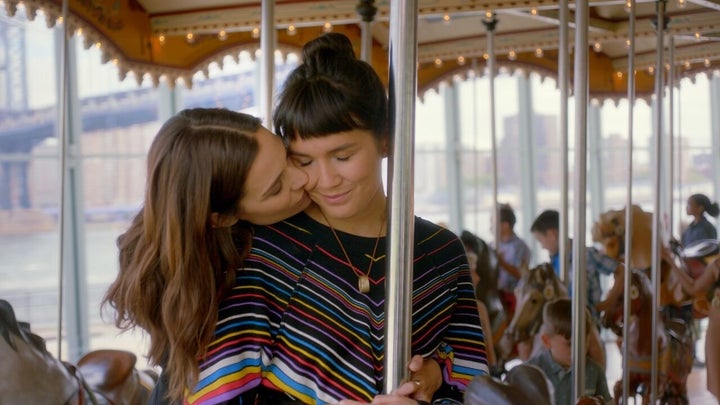 You don't shy away from portraying the specific nuances of biphobia that exist, too. 
I feel like bisexuality is one of the last frontiers in television to be explored in a thoughtful, progressive manner where it's showcased as a totally identifiable identity ― something that's not a transition period or a step on the way to identifying as gay. That was really important to me ― to [feature a character who] wasn't selfish or reckless, and could truly love people of both genders in an honest and thoughtful capacity. 
What inspired you to use Airbnb as a storytelling device?
It was the idea of staying open to the universe and how it could change your life. About four or five years ago, I left my job assisting an amazing director, Jesse Peretz, and I put my New York apartment on Airbnb and moved to LA. Around Thanksgiving, I came back to New York and used Airbnb to find an apartment in Williamsburg. It was this exciting opportunity to try on a new version of the city and experience what life could be like in a different home and borough.
When I was returning the keys to the host, he told me he'd started seeing a girl from LA. I said, "That sounds complicated." And he was like, "Well, it's not so bad because she's actually living in the West Village right now." It turns out that his girlfriend was my subletter, and he'd stayed at my apartment the same weekend that I'd stayed at his apartment! All of this was done through Airbnb. So that was the first needling of "Strangers" ― the idea of how much more interconnected we've become through the sharing economy.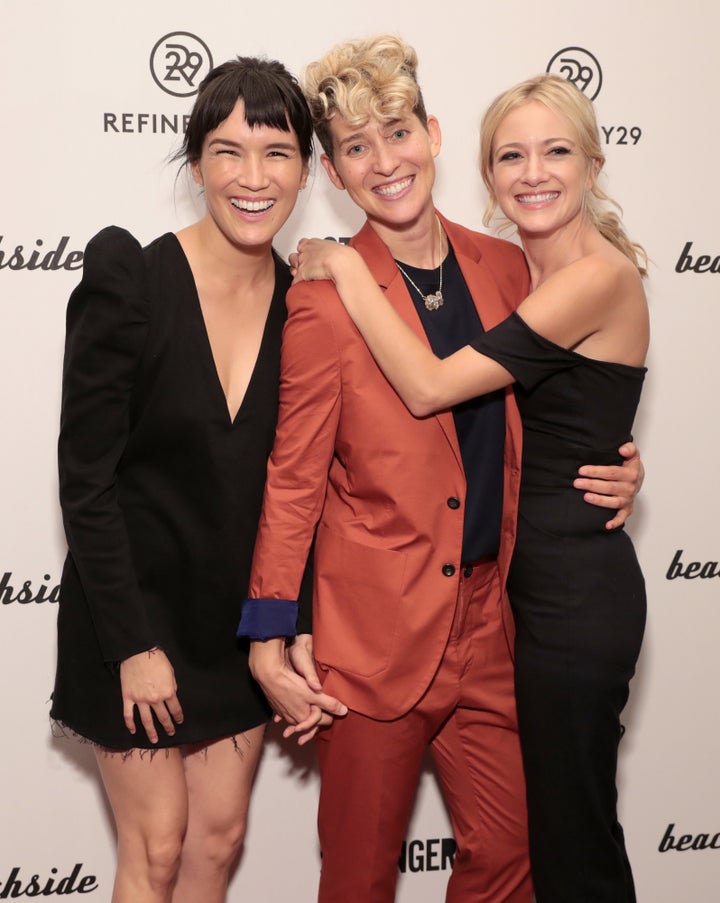 Where would you like to take the series from here?
Well, I have a lot of ideas. Isobel has really grown up and matured in many ways, and I look forward to continuing to explore that maturation. At the end of Season 2, she turns 30, so it's about the next chapter of life. This season was, for me, about second chances ― a new city, a new lover [and] the idea that you're never too old to try something new and shake it all up. I've always had three seasons mapped out in my mind, but I think we have a lot of stories left to tell and a lot of love left to give.
I wanted to show queer women in a positive light, and show their hilarity, their beauty and their charisma. The more depictions of queer people onscreen by queer people, the better.

"Strangers" creator Mia Lidofsky
As a queer filmmaker, do you feel any responsibility to portray the LGBTQ community in any specific light on "Strangers"?
I think whenever you're on the fringes of society, or any kind of an "other," there's a responsibility to [represent] your whole community. It's important to me that the queer community feels seen, respected and adored, and that they feel like my show "gets" them. I also hope that "Strangers" has an even further reach. The more people who watch, the more they can understand the specific joys, pains, complexities and nuances of our life experiences.
REAL LIFE. REAL NEWS. REAL VOICES.
Help us tell more of the stories that matter from voices that too often remain unheard.