WASHINGTON -- Mia Love was not what America's Haitian community expected for its first member of Congress.
Love, a Mormon Republican from Utah, will be the GOP's first black female member in Congress when she comes to Washington in the new year. Despite the historic moment, many Haitian-Americans find themselves wrestling with whether to support Love because of their unease with her political views and her religion.
Love was born in Brooklyn to parents who came from Haiti in the mid-1970s. She and her siblings were raised Catholic, but her older sister Cyndi decided to convert to the Mormon faith soon after college.
The conversion was tough for their parents, according to a biography of Love written by three Salt Lake Tribune reporters. Haiti's population is 80 percent Roman Catholic.
"Her parents were disappointed, as she knew they would be, and forced her to call Father Dorelien in Haiti to explain her second baptism. Her childhood caretaker simply said: 'Mormons are good people,'" wrote the authors of Mia Love: The Rise, Stumble and Resurgence of the Next GOP Star. "That eased their concerns, and soon they were letting missionaries visit their home. Cyndi would leave copies of the Book of Mormon lying about in hopes her family would follow her lead," according to the book.
Love eventually followed in her sister's footsteps. Shortly after graduating from college, having struggled to connect with the Catholic faith, she too joined the Church of Jesus Christ of Latter-day Saints. Love will also become the first Mormon woman in Congress.
The fact that Love is an anomaly in the Haitian community didn't go unnoticed after her historic win. Some readers of The Haitian Times, a popular online publication, took to the site's Facebook page to ask about her religion.
"A lot of Haitians don't understand that. They felt that it was a Satan thing [the Facebook comments]," said Vania Andre, editor-in-chief of the publication and communications director for the Haitian American Caucus, a civic organization.
Others took to Twitter to complain about her political views:
A Haitian Mormon woman named Mia Love in Utah became the first black female Republican elected to Congress. Is she adopted?

— Section8Billionaire (@Im_An_Immigrant) November 6, 2014
Love's office did not return repeated requests for comment for this article.
The representative-to-be was also snubbed by a New York group called the Haitian Roundtable, which is committed to civil engagement and philanthropy in Haiti. The organization congratulated several Haitian-American politicians on their electoral victories via Twitter, but they were all Democrats.
Haitian-Americans have historically aligned themselves with the Democratic Party. One of the community's most prominent political figures is Patrick Gaspard, currently the U.S. ambassador to South Africa. Gaspard was a key figure in President Barack Obama's 2008 campaign and went on to work at a high-level post in the Democratic National Committee. He was born in the Democratic Republic of Congo to Haitian parents.
"Many of the naysayers out there said that Utah would never elect a black, Republican, LDS woman to Congress," Love said in her victory speech on election night. "Not only did we do it, we were the first to do it."
Love's backstory could also resonate with many Haitian immigrants. Her parents fled Haiti's notorious Tonton Macoutes, a secret police created during the dictatorship of Francois "Papa Doc" Duvalier.
"In Haiti right now ... it's considered a failed state because of lack of leadership," said Joseph Makhandal Champagne, the Democratic mayor of South Toms River, New Jersey, and the president of the National Haitian American Elected Officials Network. "But at the same time, we see Haitians that are overseas ascending to higher office, who are governing a town or managing certain districts and not just managing, but doing it successfully."
Andre, of The Haitian Times, said there is definitely reason for Republicans to reach out more to Haitian-Americans, despite their history for voting Democratic.
"I feel that as a people we are very conservative," said Andre. "We really do believe that hard work ... you don't take assistance, you do it as a steppingstone but it's not something that you live off of, and then you can really attain the American dream. Of all the ethnicities of black people, I'm not surprised that a Haitian was the first person to do this [become the first black congresswoman in the GOP]."
It's not entirely clear how much Love will choose to embrace her role as the first Haitian-American in Congress. While she often talks about being a Mormon Republican woman, she rarely brings up her connection with the Haitian-American community.
Champagne said he reached out to Love to join the National Haitian American Elected Officials Network during her first congressional run in 2012. Although one of her aides seemed interested, he said, the inquiry never ended up going anywhere. He plans to reach out to her again soon.
One policy area where the Haitian-American community will be closely watching Love is immigration reform. She has already weighed in on President Barack Obama's recent executive action.
"As the daughter of immigrant parents, I understand the importance of having a sound immigration and border security policy." Love wrote in a Facebook post shortly after Obama unveiled his executive action. "Using executive action to fundamentally alter our immigration laws is patently contrary to the system of checks and balances detailed in the Constitution. I oppose all efforts to undermine our constitutional process. If the President will not respect the voice of the people, he must respect the rule of law."
UPDATE: Nov. 25 -- The Haitian Roundtable released a statement regarding its response to Mia Love. (Note that 1804 is Haiti's year of independence.)
"Shortly after her election, our organization sent Congresswoman-Elect Love a personal letter of congratulations in connection with her notable achievements and notified her that she had been selected to be honored as a Haitian-American Changemaker at our 1804 List event in 2015. To that end, we congratulate Congresswoman-Elect Love on her election to the U.S. House of Representatives and look forward to following her career in Congress."
Before You Go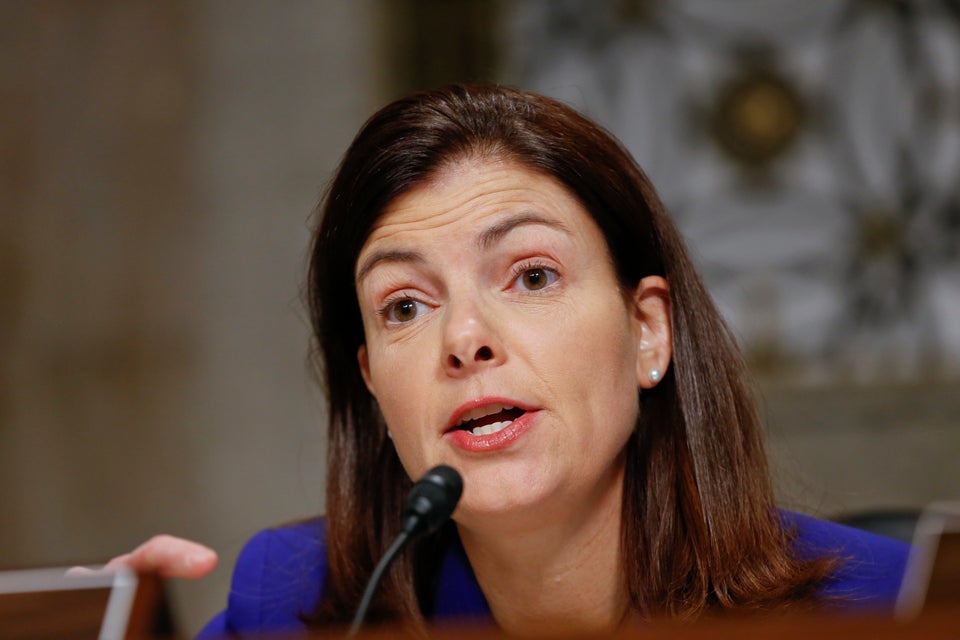 GOP Women In Congress