Incoming Rep. Mia Love of Utah, the first black Republican woman elected to Congress, said Sunday that House Majority Whip Steve Scalise (R-La.) should keep his leadership position despite controversy over his 2002 speech to a white supremacist conference.
Scalise, the number three Republican in the House of Representatives, admitted last week that he spoke at a conference hosted by the European-American Unity and Rights Organization, a white supremacist group. Love had previously made few remarks about the issue, saying only that she had not spoken to Scalise yet about it but that he had always been helpful to her.
During an appearance Sunday on ABC's "This Week," Love was a bit more expansive. She said it was "really interesting" that it was coming up now, so many years after the fact, and that she did not want to give the "awful" groups any publicity.
"I can say as far as I'm concerned with Representative Scalise, he has been absolutely wonderful to work with," she said. "He's been very helpful for me and he has had the support of his colleagues."
She added Scalise should keep his leadership spot.
"I believe he should remain in leadership," Love said. "There's one quality that he has that I think is very important in leadership and that's humility, and he's actually shown that in this case and has apologized and I think we need to move on and get the work of the American people done."
Before You Go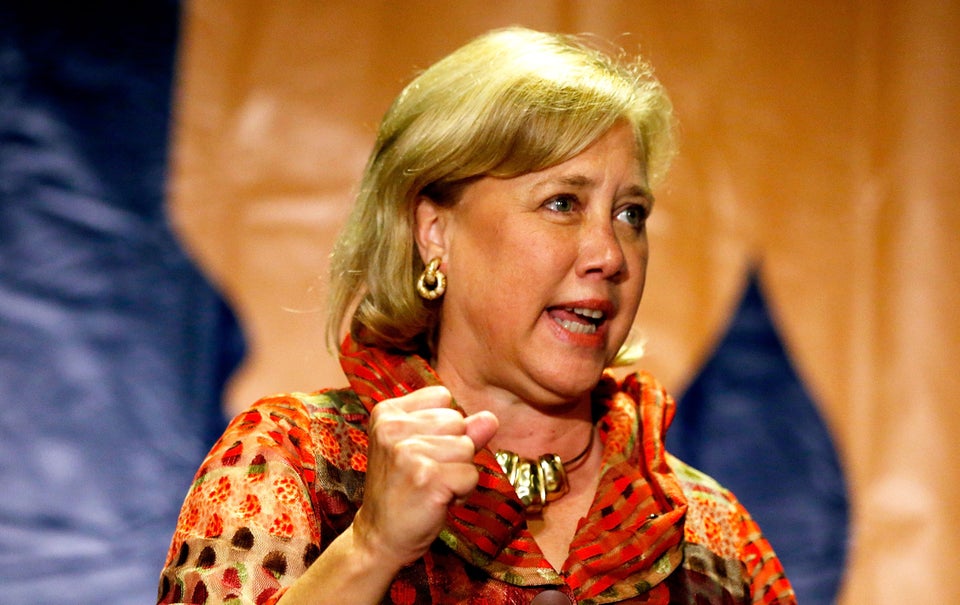 2014 Election Results: Winners & Losers
Popular in the Community