The color palette is bizarre and the mix of prints garish but totally work, achieving a perfect balance of ugly-chic as only Miuccia Prada can.
The Mia-Miu Miu pairing, which will presumably replace the Hailee Steinfeld-Miu Miu partnership, makes perfect sense and not only because of the cutely matching names. Like Miu Miu, Mia is a well-known name but not in-your-face famous, and she experiments with both movie roles and beauty choices for playful, unpredictable results.
The ads aren't our absolute favorite of the season (that honor goes to Mulberry) but we're definitely excited to see what else Mia and Miu Miu will do together.
Below, see the spots as well as a shot of Mia at Miu Miu's Spring 2011 fashion week show.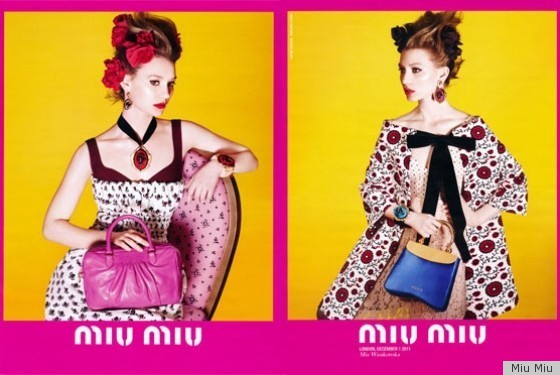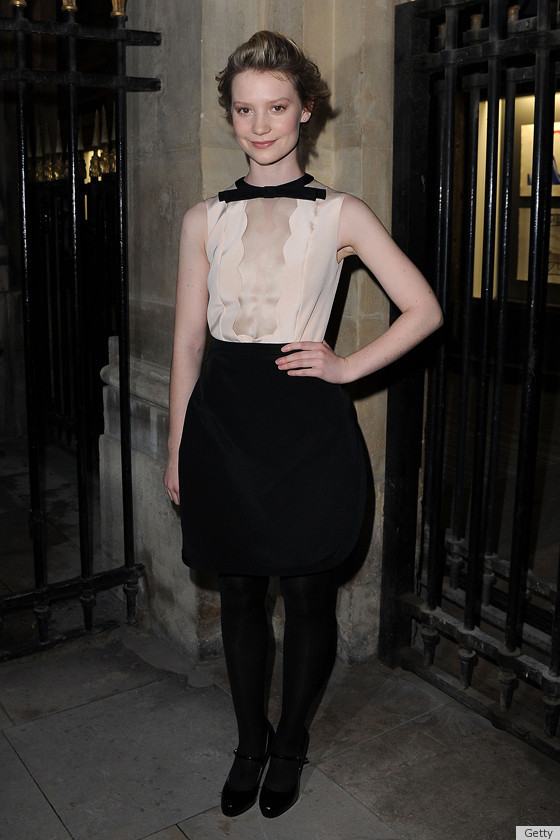 Related