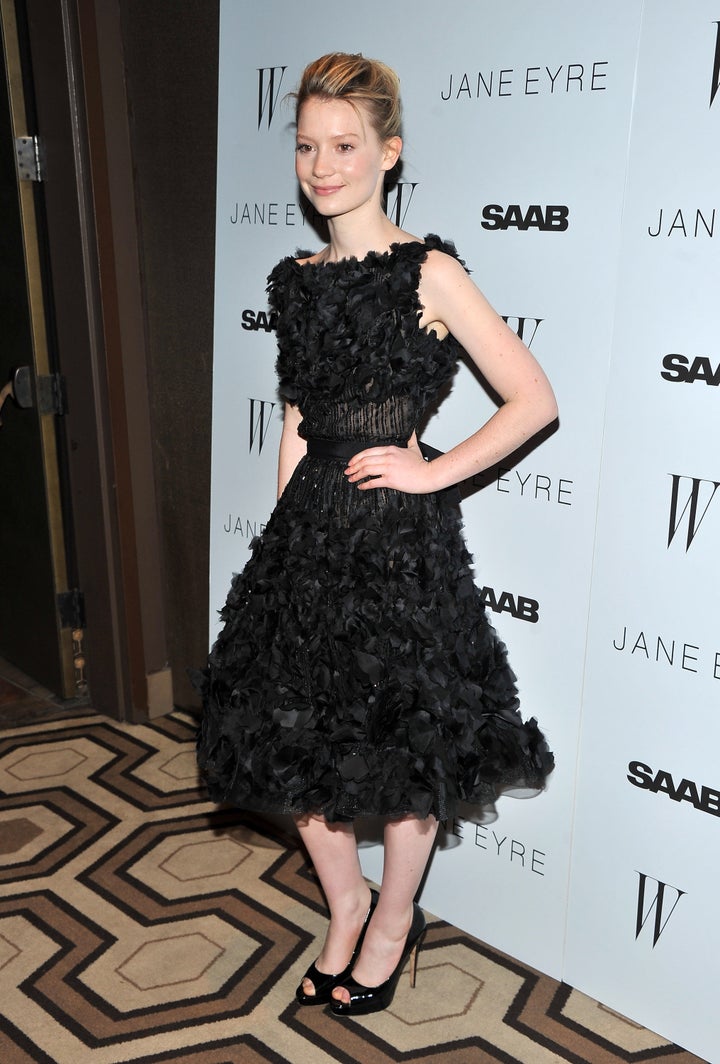 Mia Wasikowska, who burst on the scene with an epic 2010 that included starring in "Alice in Wonderland" and "The Kids Are All Right," stars in the newly released film adaptation of "Jane Eyre," for which she's getting rave reviews. Her attention to detail and dedication to her craft is what makes her stand out as an actress, but it's a devotion that began with a different craft.
In a new cover story with Black Book Magazine, Wasikowska discusses her childhood and career thus far, including her original passion: ballet. Unfortunately, it had its negative impacts on her, too.
"Dance is about perfection," she the told the magazine. "It's about the line of your ankle, the ideal weight, minute things that most people don't notice but that dancers are trained to see and spend hours obsessing over in front of the mirror."
It's an issue Wasikowska has discussed before.
"I was probably half the size I am now and more unhappy with my body than I am now," she told the UK version of OK! Magazine. "And at the same time, I was watching these films that were really inspiring me. What I loved was the imperfections they showed in people and the imperfections in the decisions they made and in the way that they looked. And that to me felt so much more right, and it was something I was really more interested in pursuing."
Still, her history in the art gives her some expertise when it comes to judging ballet, especially when other actresses are concerned. And no one played a more high profile ballet performance than Natalie Portman. Wasikowska told the magazine that Portman's performance was very credible, especially the way her body transformed.
"Dancers are kept in a perpetual state of pre-puberty, and for young girls in particular, that type of pressure breeds insecurities," she said. "You can become so obsessed with the smallest details—it was a good thing for me to get out of."
Popular in the Community