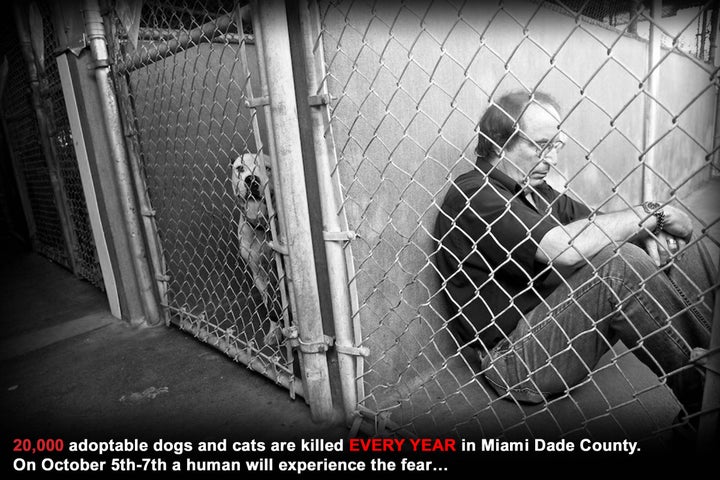 This weekend, a man's bed will be the concrete floor and his neighbors dozens of barking dogs yearning for attention.
Michael Rosenberg, president and founder of animal advocacy group Miami Pets' Trust, will be spending two nights this weekend in a cage at the Miami-Dade Animal Services shelter during a massive adoption drive. His hope is to get people talking about animal adoption and for the shelter to be empty by the end of the weekend.
"I want it to be empty so that Sunday night I'm the only thing living that's left," he told HuffPost Miami. "At least we get 3 or 400 animals out there instead of being killed on Monday morning."
Even the renowned "dog whisperer," Cesar Millan, made a video shout out to the plan.
Story continues after video.
20,112 animals were euthanized.
Stray dogs older than six months are held for five days and stray puppies are only held for 24 hours. There is no hold for cats or animals surrendered by owners. 22 percent of all puppies, 43 percent of all dogs, 69 percent of all kittens, and 90 percent of all cats were euthanized.
"The goal of the Animal Services Department is to end the euthanasia of healthy adoptable shelter pets. Decreasing shelter intake is the only way to accomplish that," according to the report.
Pets' Trust has an item on the ballot in November, No. 240, to help with this effort. Miami-Dade residents will be asked on Nov. 6 at the polls whether or not they are in support of paying a tax of $10 per $100,000 of property value to go towards free or low-cost spaying and neutering with the end goal of making the county's animal shelter a no-kill facility. The outcome would help the county commission with its plan to be a no-kill county.
Rosenberg pointed out that it costs the county $300 to keep an animal for the mandated five days before putting it down. To spay and neuter an animal is just $60.
"You're spending money on the wrong side," he said, feeling especially passionate after watching staff euthanize a number of animals.
"A dog comes in thinking it's going to play, he doesn't. He's trying to play. It's really sad, that tail wagging like that crazy. Then the wagging tail goes slower and slower, then it falls down, and they bring in the next one," he said.
Here are just 20 animals of all kinds looking for homes in South Florida: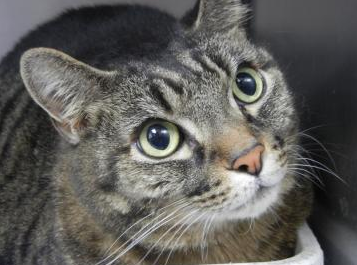 Take Me Home!
Popular in the Community