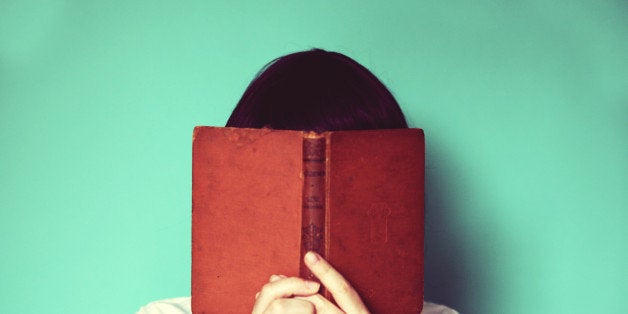 Eight Days, over 600 authors, Pulitzers out the yang, all National Book Award Finalists, PLUS hundreds of booksellers, at least a hundred readings, panels, and special events, PLUS live music and theater at The Swamp, food and games at The Porch, The Children's Ally, demos in the kitchen EQUALS this shit is quite literally out of control! It's time to start planning your schedule on their interactive website.
Below are a few hidden gems you won't want to miss.
THERE IS A MOTH IN THE SWAMP

NPR's reading series "The Moth" is coming to The Swamp this year. The concept is simple. Audience members tell a five-minute story on a theme and the audience judges. Winning entries are aired nationally on NPR. This Moth's theme is about, what else? All things Florida! Mark your calander on Thursday Nov. 19th.
The Porch is an addition to the space outside The Swamp (the SE corner of NE 3rd St. and 2nd Ave.). The space comes alive with food trucks, live music, giant outdoor games, craft beers, and tons of picnic tables and chairs to provide us all with a perfect happy hour lounge. All events at The Swamp and The Porch promote Miami-based culture and bring all elements of the Magic City together.
The Porch opens Sun., Nov. 15th at 5pm with its kick-off party (By the way, a great place to have a drink before the Patti Smith 7pm reading) and continues strong every night 'til 10pm, all through the week until closing day, Sun., Nov. 22nd.
CIRC X is an amazing burlesque and performance art troupe featuring Miami's premiere and most cutting edge fringe artists. This 22-member ensemble only performs a few times a year and if you missed them, you are in luck: their next performance occurs opening night at The Swamp!
IN THE SWAMP with THE WORKING POET RADIO SHOW
... another event you won't want to miss. The podcast and interview show, hosted by FIU-alum Joe Lapin, explores the working lives of writers and artists - their process and craft -it's like our own version of "Inside the Writer's Studio".
Join Joe Lapin on Sat., Nov. 21st, at 5:30pm when he interviews actor John Leguizamo, comix author Derf Backderf, and Comic Arts editorial director Charles Kochman.
LIVE FROM NEW YORK, ER-R-, WE MEAN MIAMI . . .
Pretend you are on the couch talking to the best shrink in the world, one of the founding fathers of psychology, like literally Sigmund Freud, but instead of a couch you're on a chair sitting in an air-conditioned room listening to Paul Holdenberger, director of the New York Public Library's conversation series "Live from the NYPL," as he interviews Adam Phillips about his latest book Becoming Freud: The Making of a Psychoanalyst.
Hidden gem readings and interviews like this often get lost in the weekend madness of the Street Fair. At the same time, though, we know they make the Miami Book Fair our favorite event of the year.
Science Fiction is one thing. When the fictions come true, it's another.
So how do laymen deal with rapidly changing technologies? Should we run for the hills? Go with the flow and embrace it? Intersections: Technology and Culture is a reading you won't want to miss: Sat., Nov. 21st, 10am, Building 8, Room 8525.
HOLLYWOOD IS COMING TO MIAMI, LATIN STYLE
Closing the Fair on Sun., Nov. 22nd, at 6:30pm in Chapman is Rosie Perez and John Leguizamo, both of whom will share their amazing journey in American Lives: Two Memoirs. Both talents rose from the streets of New York to the top of the marquee in a pioneering era for Latinos. This free reading is the perfect way to end the Fair.
Cruising the boundary between poetry and performance art, Queer Quinceañera is a celebration of Miami's literary coming of age.
Selected graduates of the Reading Queer Writing Academy will read from their work followed by a performance by local drag legends Juleysi & Karla. Complimentary drinks, cake, and refreshments will be served. There will be glitter galore, and dancing is encouraged as the event leads into the Rhythm Foundation's Dance Band Night-the official closing event of The Swamp.
Sunday, November 22nd, 2015 @ 5:00 pm
This year's book fair is literally is too much.
We can try to plan ahead on the Book Fair's website.
They do have an interactive schedule.
But, as you know, the literary gods may scoff at those who make plans so, inevitably, go with the flow and let the book marks fall where they may... be there or be square.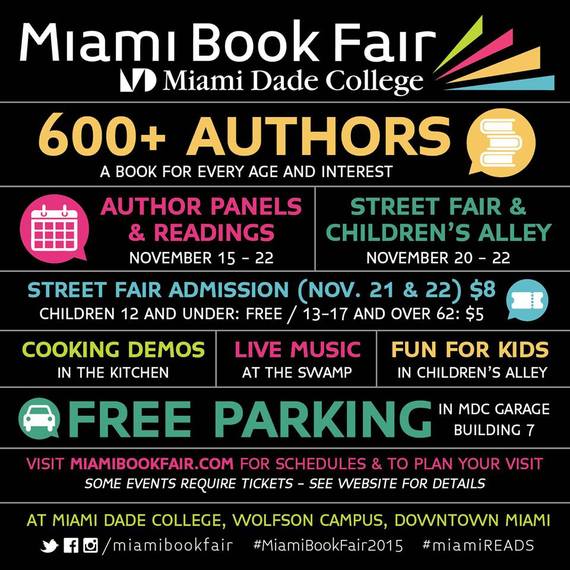 REAL LIFE. REAL NEWS. REAL VOICES.
Help us tell more of the stories that matter from voices that too often remain unheard.