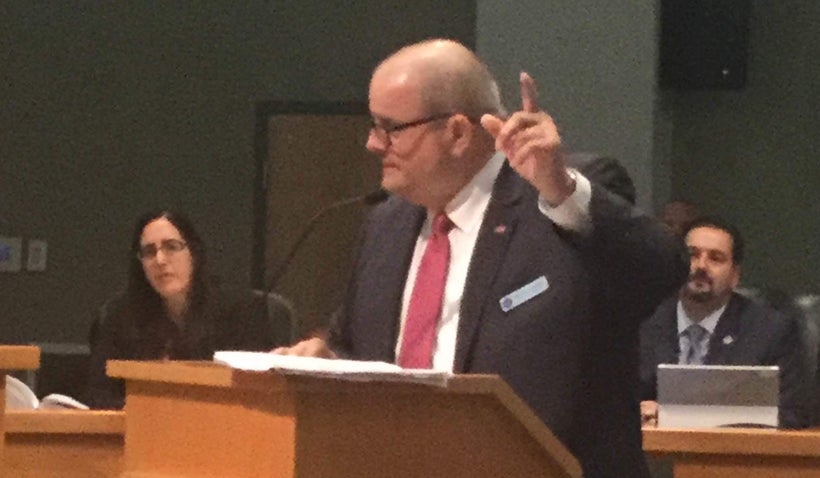 'The proper venue is the public ethics commission or the Florida Bar.'
Hector Lombana of the Cuban-American Bar Association made that shocking admission in public hearing testimony purporting to defend embattled Miami City Attorney Victoria Mendez, telling commissioners that the appropriate venue for serious allegations of impropriety is the Florida Bar while seeking "due process."
City Attorney Mendez appears to have violated the attorney client privilege by defending her job performance in an official interview with the Miami Herald.
On September 8th, the Commission surprisingly voted to open discussions about removing Mendez from office.
At 2:38pm the Miami Herald published Mendez's comments on to the Naked Politics blog where she said:
In an interview, Mendez said she gave Russell all the documents she found in response to his request, which she didn't take for a legal or exhaustive records request. She said her office was simply responding to Vazquez's arguments by reviewing the law, as it's done countless times in the past. "My main point is to defend against liability," she said. "I just think he doesn't understand the process."
All lawyers owe their clients a duty of confidentiality and a duty to make sure their clients are informed.
By telling the media that Commissioner Ken Russell did not understand the process, Mendez pointed out her own failure as a lawyer to explain the "process" satisfactorily and according to the laws already written.
Worse, Mendez betrayed the mental state and impression of her client about a matter of public business that was to be heard that very afternoon, both about the "Battersea Woods" issue and about the matter of her own employment.
As a lawyer, she had no business telling the public or anyone Commissioner Russell's opinions at any time, let alone in an obvious attempt to self-deal, using her official title to make public statements to support her own continued employment.
Later an edited article was published in the Miami Herald where Mendez slammed Commissioner Russell for 'mischaracterizing' serious allegations, which he substantiated with a wealth of public record evidence that the City Attorney's office removed public record emails relevant to a public matter, evoking the fury of residents upset at unfair treatment by their municipal government.
"This isn't about one case. This is about a pattern of behavior that needs to stop," Russell told the Miami Herald.
Miami's City Charter stipulates that Mendez serves Miami Commissioners as their legal counsel and the decision to hire an attorney is solely at their will, so due process is a public hearing.
Right now and through the rest of today, terminating Miami City Attorney Victoria Mendez from her role is the subject of a special hearing to terminate her employment, which is ongoing. At issue, City Commissioner Ken Russell has called for the City of Miami's elected officials to fire the leader of the municipality's 26 person in-house law firm.
Calling all HuffPost superfans!
Sign up for membership to become a founding member and help shape HuffPost's next chapter
This post was published on the now-closed HuffPost Contributor platform. Contributors control their own work and posted freely to our site. If you need to flag this entry as abusive,
send us an email
.