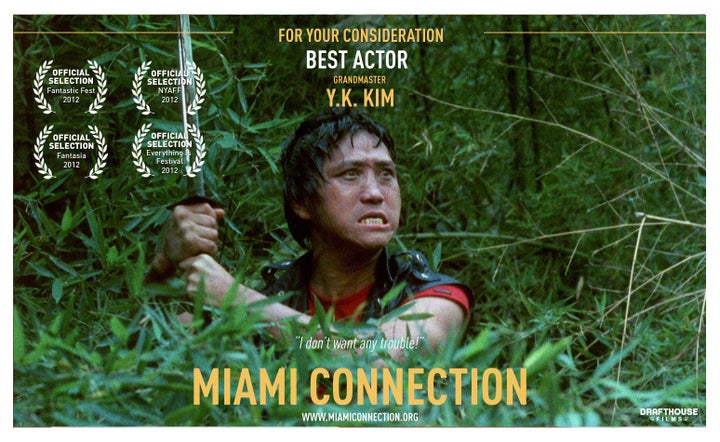 In 1987, an entrepreneur and martial arts expert named Grandmaster Y.K. Kim co-directed "Miami Connection," a film about "a martial arts rock band" whose members fight "a band of motorcycle ninjas who have tightened their grip on Florida's narcotics trade." This is real. There's a trailer and everything.
"Miami Connection" was released in an Orlando, Fla. movie theater and promptly booed off the screen.
Twenty-two years later, in 2009, an Alamo Drafthouse programmer named Zack Carlson found a 35mm print of "Miami Connection" on eBay and purchased it for $50. For the theater, it was money well spent: When "Miami Connection" was shown to audiences during a weekly Drafthouse series called "Weird Wednesday," it was immediately embraced. After securing distribution rights, Drafthouse films (the distribution arm of the Alamo Drafthouse) screened the film at the 2012 New York Asian Film Festival with Kim in attendance.
"From beginning to end, the audience cheered and laughed. I was shocked when I saw them going crazy with a never-ending torrent of applause, laughter and screams throughout the entire movie," Kim said in a statement. "Even after the movie finished and the lights came on, nobody wanted to leave. They seemed to want to make the good feeling last. I have never seen a movie audience react like this in my life."
Another successful screening happened at Fantastic Fest in Austin, Tx. in September, and now audiences around the country can see "Miami Connection" for themselves. "Miami Connection" is set for release on Nov. 2 in New York, Los Angeles, Denver, Seattle, Chicago, Dallas, Detroit, Portland, Nashville and Washington DC among other cities. (Click here for a full list; to request "Miami Connection" in your town, click here.)
To celebrate, Drafthouse Films has created a For Your Consideration ad to honor Kim's performance, a tongue-in-cheek mockery of the many unrealistic Oscar campaigns that studios will mount in the coming months.
Check out the ad below, where you can also watch the highly NSFW trailer for "Miami Connection." To find out more about Kim, click here.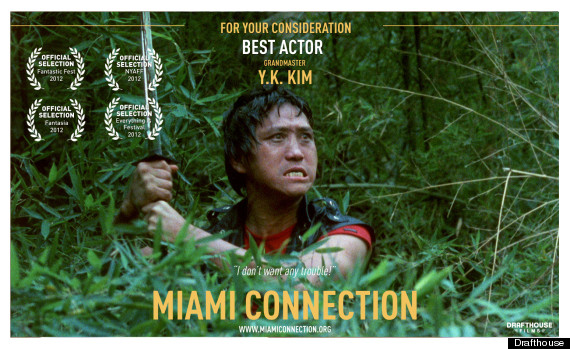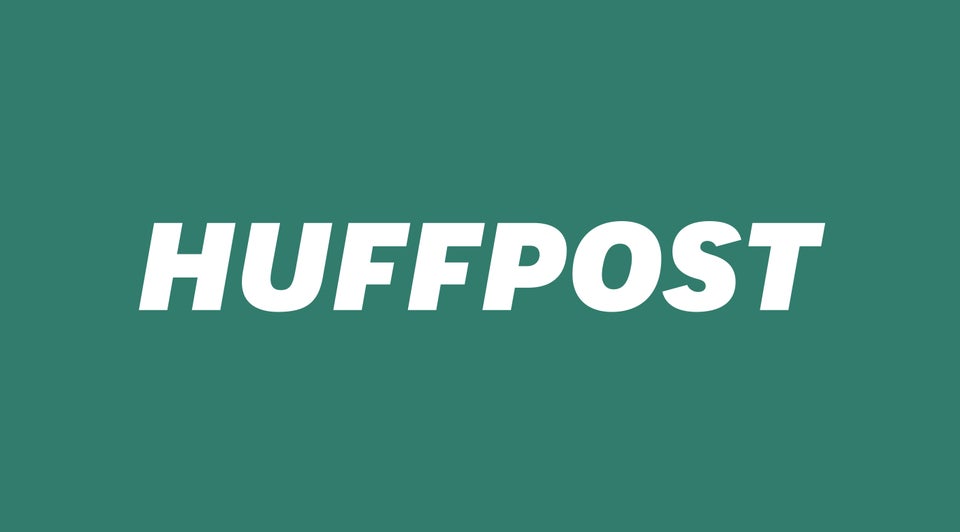 The Evolution of Dance Movies
Popular in the Community