A rookie Miami police officer has been accused of stealing money from motorists he pulled over for traffic infractions.
Miami Officer Jose Acosta was caught in an undercover sting operation Friday and was charged with one count of armed robbery of a conveyance and one count of armed grand theft. He will be fired, officials said.
"These acts of public corruption make everyone cynical about law enforcement," Miami-Dade State Attorney Katherine Fernandez-Rundle said at a Monday afternoon news conference. "It tarnishes the good hard work done by the overwhelming majority of police officers. I deeply believe that public corruption crimes steal the public's trust. Without trust, law enforcement loses its credibility."
Acosta, 22, who has been on the force less than a year, was booked into jail early Saturday and was later released on bond.
Acosta's undoing came Friday night when he unwittingly pulled over an undercover detective who was spearheading the sting operation, jointly conducted by Miami police, the Florida Department of Law Enforcement and the state attorney's office, according to Deputy Police Chief Luis Cabrera.
Acosta searched the driver, took his $1,250 in cash, then released him, according to police. It was the sixth car stop Acosta had made on Friday, police said. He failed to notify central dispatch about any of the stops and he issued no citations, police said.
Police had received prior complaints from drivers accusing Acosta of stealing from them. As a result, he was under surveillance during his shift Friday and the cash he's accused of pocketing from the undercover officer was marked.
After completing his shift, Acosta was pulled over and arrested himself. After detectives confronted him with the evidence, he admitted stealing approximately $6,000 over the last two months, The Miami Herald reported.
"He's been charged with stealing property from citizens who he was pulling over," City Manager Daniel Alfonso said Monday. "We're not going to tolerate that. We're going to press charges and take it to the full extent of the law."
In addition to the criminal charges, Acosta has been relieved of duty without pay pending termination, according to Cabrera. It's not clear if Acosta is represented by a lawyer.
Fernandez-Rundle said the arrest should show the community that authorities do investigate allegations made against law enforcement officers.
"Officer Acosta did a horrible thing, but he was caught," Fernandez-Rundle said. "He is going to be held accountable and he was investigated by his own, so that has to in many ways restore confidence and restore trust in the good law enforcement officers and agents that we have."
The arrest comes after the department fired three other rookie police officers who were accused of joking about using black neighborhoods for target practice, WPLG News reported.
Before You Go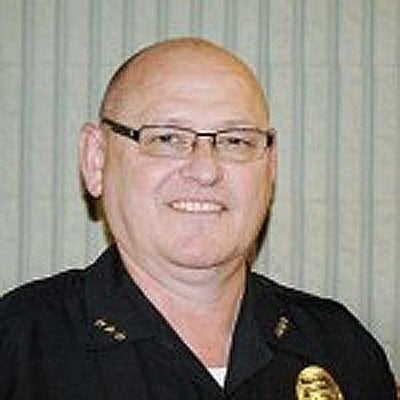 LOL Cops
Popular in the Community