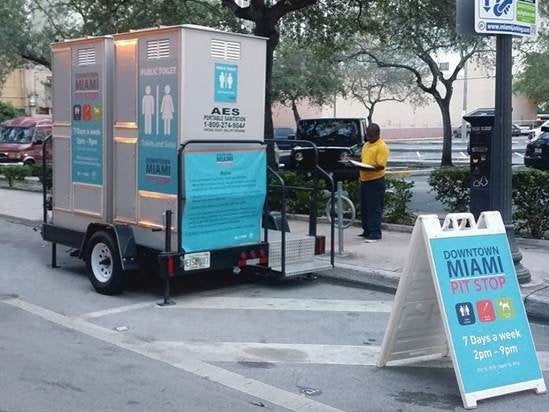 Now, that's a clean sweep.
With the aid of some hard-to-ignore figures, the Miami Downtown Development Authority convinced the city to install public bathrooms for homeless people to reduce the open waste issue. Within just six months, the four porta potties have already brought on a flush of excitement among the community.
The instances of public waste dropped by 57 percent -- from 100 reports to 43 between May and November, according to a press release from Mayor Tomás Regalado.
The $500,000 Pit Stop program has been such a success that Regalado agreed to extend it for another half year, according to the Miami Herald.
While advocates are pretty stinkin' happy with the results, the concept was initially met with some skepticism.
After the proposed program was rejected by the Miami-Dade Homeless Trust, the DDA released a poop map in May, based off of information collected from a sanitation worker's shift, to demonstrate the widespread nature of the fecal problem.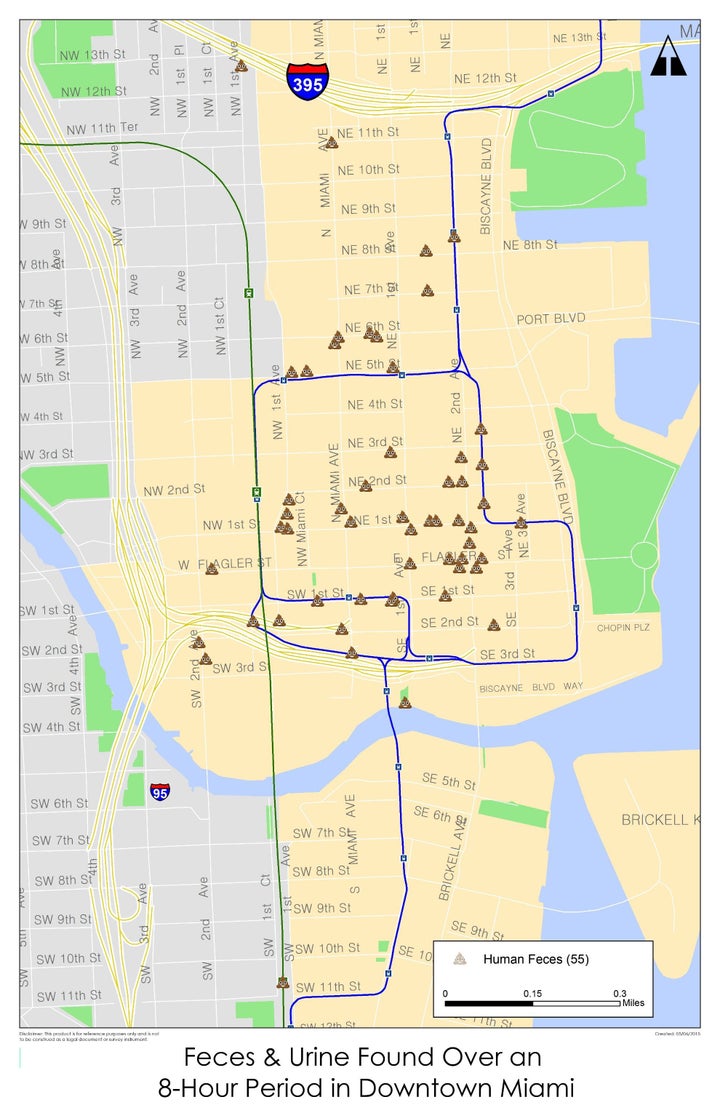 The Trust, a government group that tackles issues related to homelessness, felt that it was a temporary fix, and wouldn't permanently wipe away the issue.
"If I'm making it easier for them to be on the streets, then I'm making it more difficult for my outreach staff to coax chronic homeless people off of the streets," Ron Book, chair of the Homeless Trust, told The Huffington Post in May. "It makes an excuse for them to stay on the streets. I'm not into excuses."
But the Miami mayor was keen on the idea and collaborated with the DDA to unveil the pilot program in November. While it's predominantly meant for homeless people, anyone is welcome is to use the toilets, which are overseen by two attendants.
The portable restrooms are brought downtown at 2 p.m. and are packed up at 9 p.m.
Though the program was launched in part to assuage concerns of local businesses, that wasn't the only goal. It hopes to help uplift people on the streets.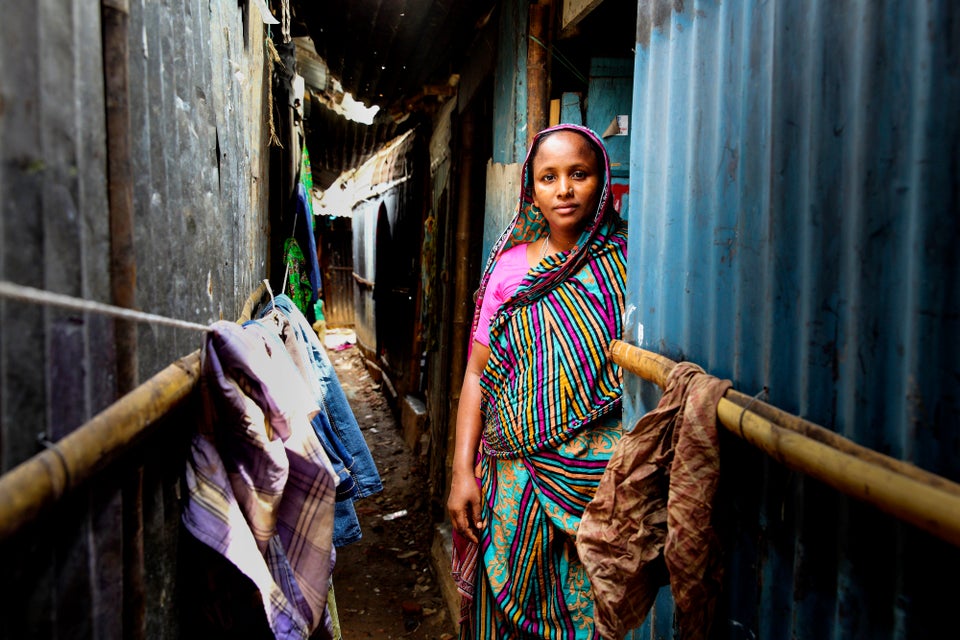 Toilets Around The World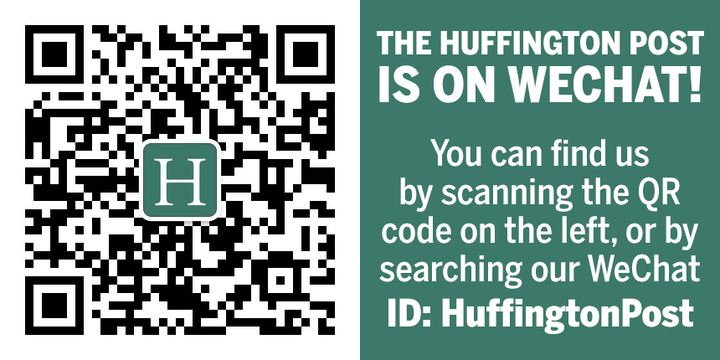 Related