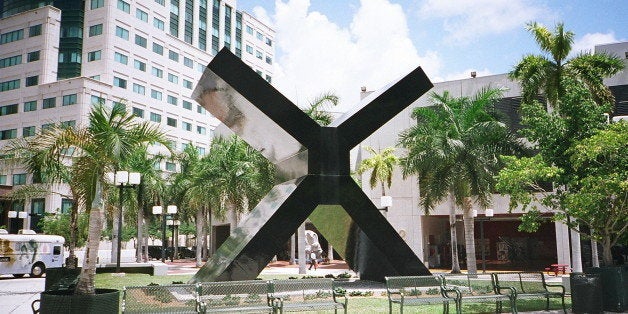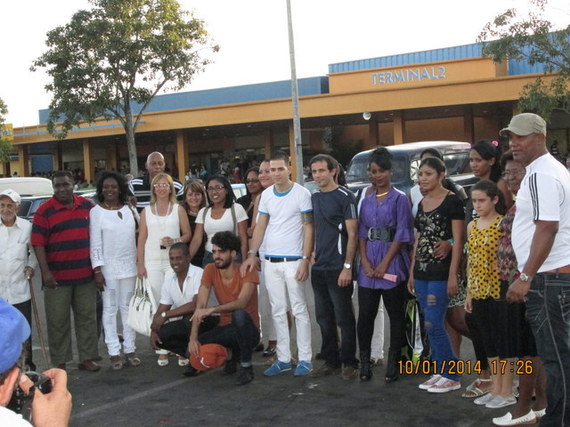 A Cuban-American initiative has muddied the waters of educational exchange with the U.S. in the run-up to an important international conference in Cuba February 10-14, Universidad 2014.

Under new Cuban regulations, young people can come here to study with more freedom than our government allows to American students (who can only go to Cuba if sponsored by their school*--see previous post).

Cubans could be funded by relatives or apply for scholarships and graduate fellowships.

Graduate and professional students make more sense because the national education system does not currently allow absence for a semester or year abroad. Conceivably, the venerable Fulbright program could even precede normalization as it did in Vietnam.

Sectors of the Cuban government have charged for years that sponsoring students is one more way for the U.S. to intervene and promote opposition. While foreign student programs everywhere in the world, including in Cuba, are motivated by a desire to create goodwill and long-term friendships, it is unfortunate that the first program to bring a group of Cubans to the U.S. has more explicit political goals.

An AP story in the Washington Post described the program as though it were a conventional educational exchange:

Fifteen Cuban students have arrived and two more are en route for a semester of study at Miami Dade College, the institution's provost, Rolando Montoya, announced Monday. The students range from 18 to 37 and will be taking courses in sociology, computing, business and other subjects.

The visit marks the first time Miami Dade College will provide classes to students still living in Cuba, Montoya said. The college has long been one of the first stops for Cuban and other immigrants in Miami seeking an education and to establish themselves in the U.S.
However the sponsor was not an academic institution:

The Foundation for Human Rights in Cuba approached Miami Dade College about hosting the students, Montoya said. That non-profit organization works to promote democracy and human rights on the island. They offered to recruit the students, while Miami Dade College helped with visas and enrollment paperwork.

The foundation is paying the student's tuition, housing, meal and transportation costs, Montoya said.
The Foundation is a major recipient of USAID Democracy funds and close to the Cuban American National Foundation. CANF was the most powerful hard line lobby against Cuba until an ideological rupture. It received a cold shoulder from the Bush Administration and aligned with the Obama campaign.

The Miami Herald's account suggested that the make-up of the group was not based on academic criteria.

Among them are three well-known government critics: Raudel Collazo of the rap group Escuadron Patriota; graffiti artist Danilo Maldonado, known as El Sexto; and blogger Henry Constantin, who was expelled from the University of Oriente in 2006 and the Marta Abreu University in Villa Clara in 2008.

Four are children of dissidents, including Lienys Moya Soler, daughter of Ladies in White leader Berta Soler and former political prisoner Angel Moya; and Sayla Navarro, active in the Ladies in White and daughter of former political prisoner Felix Navarro. She was expelled from the law school in Matanzas in 2010.

Also in the group were independent lawyers Lartiza Diversent, who explain their rights to defendants in courts although she cannot practice in court because she's not a member of a government-approved lawyer's office, and Yaremis Florez.
The sponsor's web page confirms the politically shaped recruitment process:
FHRC opted for contacting more than two dozen respected civil society activists, human rights defenders, and members of independent civil society groups in Cuba in order to obtain a list of potential students for the SUSP academic program. After receiving information on several dozen possible students, and discussing their qualifications with officials of MDC, a final list of proposed candidates was presented to the FHRC Board of Directors for their review and approval.
The e-newsletter La Alborada of the pro-normalization Cuban American Alliance charged:
The program is well funded; the sponsoring Foundation received $3.4 million in 2011 from the U.S. government. It's all part of the US policy of regime change in Cuba.
While possibly justified that way to its USAID funders, the immediate motive may be more to support allies who are dissidents, directly or through their kids. The Foundation presumably hopes to strengthen its network in Cuba, but the younger participants might well be affected by views prevailing among their peers here and come to different conclusions about how to develop a positive relationship between the two communities.

According to the organizer of their program, Juan Antonio Blanco, director of the Center for Caribbean and Latin American Initiatives (CLACI) at Miami Dade College and a former senior analyst of the Communist Party:
The idea is that after finishing the program they will then return to Cuba to share what they've learned with others who have not had their opportunity
Upon their return to Cuba, the students will be able to transmit the treasure of new ideas that open wider horizons for Cuba's future, free of the stifling propaganda that poisons official discourse on the island.
Of course, under the controversial Cuban Adjustment Act, they can just decide to stay in Miami.

The students could be in trouble if hard liners in Cuba's security services argue they were beneficiaries of the same legally proscribed funding that put Alan Gross in jail.

There is a real opportunity finally for educational exchange to be a two-way street, but it needs to be done for academic not interventionist reasons.

The Miami Herald is correct that exchange should be reciprocal, a sentiment shared by Cuban educators and officials. Such programs can most effectively be accomplished through cooperation between U.S. and Cuban institutions, which may also increase the probability of students' return; however, partisan political agendas like the Herald's can compromise future educational cooperation with Cuba. According to the Miami Herald:
Now, it's no longer a simple matter of American students visiting Cuba to take classes in their universities.

Now, for the first time, a group of students from Cuba comes to Miami to receive classes in a university recognized for its academic achievements. Now, it's no longer a one-way street, although there is a long way to go before Cubans have ready access to colleges and universities available in this country.

More programs of this kind should be established on campuses across America for Cubans who seek knowledge free of the straitjacket of "approved thinking."
I don't care whether CANF as a private organization rewards its friends or tries to build a network in Cuba, but I do object when it uses tax payer money to do it. My primary concern is that by CANF, the Herald and Miami Dade using educational exchange for explicitly anti-government agendas they risk poisoning the well for hundreds if not thousands of Cubans coming for normal academic purposes.
* A new petition asks the President to provide a general license for all purposeful travel. That would permit US students to sign up independently for language and other classes in Cuba, or undertake a personal learning experience.
REAL LIFE. REAL NEWS. REAL VOICES.
Help us tell more of the stories that matter from voices that too often remain unheard.