The Miami-Dade Fire Rescue official who wrote on Facebook that "failed, shitbag, ignorant" parents are to blame in cases like the shooting death of unarmed Miami Gardens teen Trayvon Martin has been demoted.
Captain Brian Beckmann, who has been with Fire Rescue since 1997, was demoted two rungs to the lowest rank of firefighter during a Monday morning administrative hearing and will be required to undergo a psychological evaluation and undergo diversity training, as first reported by CBS Miami.
Though the firefighters union said it would appeal the ruling, WSVN reports Beckmann submitted an apology to Fire Chief William Bryson, stating in part:
"I promise that I will try harder than ever to be a decent and professional public servant to the citizens of Miami-Dade County... My family has suffered tremendously and this has been punishment beyond anything I ever imagined."
A screencap of Beckmann's comments was first published on TheGrio.com when its source expressed concern at "the thoughts of someone who responds to the homes of the very people" disparaged on his Facebook page, which cites Metro-Dade Firefighters Local 1403.
"Listening to Prosecutor Corey blow herself and her staff for five minutes before pre-passing judgment on George Zimmerman. The state seeks reelection again, truth aside. I and my coworkers could rewrite the book on whether our urban youths are victims of racist profiling or products of their failed, shitbag, ignorant, pathetic, welfare dependent excuses for parents, but like Mrs. Corey, we speak only the truth. They're just misunderstood little church going angels and the ghetto hoodie look doesn't have anything to do with why people wonder if they're about to get jacked by a thug."
"While Capt. Beckmann should be able to practice his 1st Amendment protections," wrote a Facebook commenter, "being that he is a 'leader' in the MDFR organization I seriously question his judgment and ability to make good sound decisions, especially where the community he supposedly protects is concerned."
Martin's mother, Sybrina Fulton, is a "well-respected" program coordinator at the Miami-Dade County Housing Authority, where she has worked for 23 years, according to the Miami Herald. His father Tracy Martin is a truck driver.
Miami-Dade County Mayor Carlos Gimenez said in a statement that he supports the demotion and has asked for a tighter revision of social media policies, according to Local10:
"The comments made by Captain Beckmann were reprehensible and will not be tolerated. We can't have our employees, especially a supervisor, making such disparaging comments about any member of our community, much less one of our own employees...

"There's no such thing as being off-the-clock; we are public servants 24/7 and must conduct ourselves with the utmost professionalism at all times."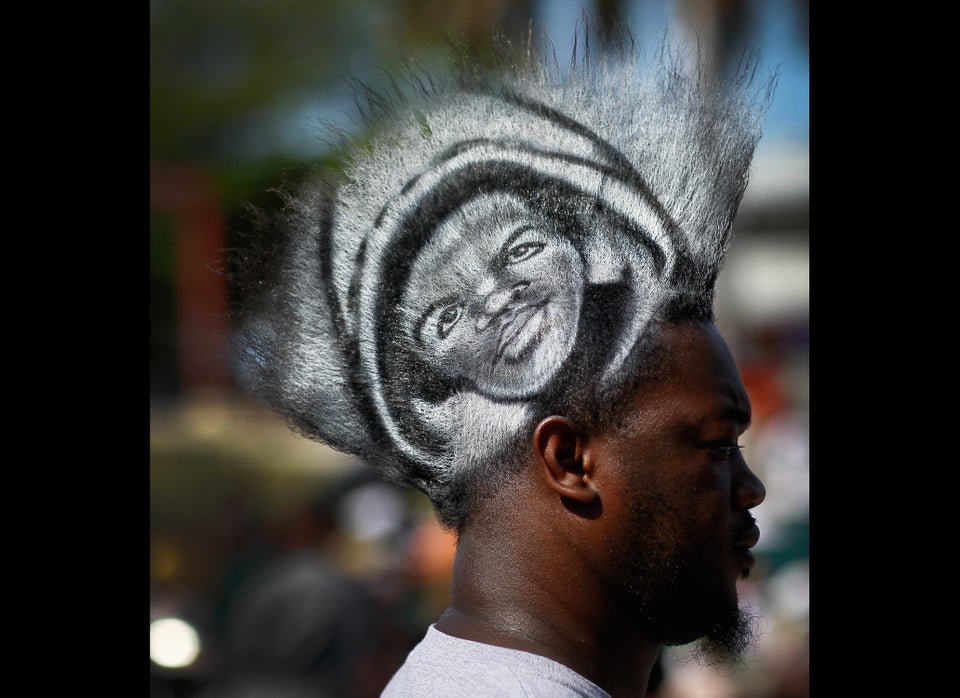 Trayvon Martin Rally In Miami
Related
Popular in the Community