Captain Brian Beckmann has since deleted the post, but a screencap was published on TheGrio.com when its source expressed concern at "the thoughts of someone who responds to the homes of the very people" disparaged on Beckmann's Facebook page, which cites Metro-Dade Firefighters Local 1403.
"Listening to Prosecutor Corey blow herself and her staff for five minutes before pre-passing judgment on George Zimmerman. The state seeks reelection again, truth aside. I and my coworkers could rewrite the book on whether our urban youths are victims of racist profiling or products of their failed, shitbag, ignorant, pathetic, welfare dependent excuses for parents, but like Mrs. Corey, we speak only the truth. They're just misunderstood little church going angels and the ghetto hoodie look doesn't have anything to do with why people wonder if they're about to get jacked by a thug."
TheGrio reports Beckmann responded to questions in a Facebook message with, "I am a private citizen and have the same right to freely express an opinion on any subject that anyone else does. I choose not to embellish or alter the facts as your employer chose to do."
But Beckmann's employer isn't happy. In a statement, Miami-Dade Fire said, "Captain Brian Beckmann has been with Miami-Dade County since 1997. The post on his personal Facebook page is being investigated by Miami-Dade Fire Rescue."
Martin's mother, Sybrina Fulton, is a "well-respected" program coordinator at the Miami-Dade Housing Authority, where she has worked for 23 years, according to the Miami Herald. His father Tracy Martin is a truck driver.
UPDATE, 4:45 p.m.: WSVN reports that at least one person showed up to Miami-Dade Fire headquarters to demand Beckmann be fired: "He has to be fired now," said former county employee Walter Clark. "This public servant has no place in rescuing black people. His attitude is beyond anything that I can imagine for a public servant, to be putting it in writing."
"Way to go Beckman," reads one example. "Can people like YOU be trusted to equally protect the citizens who pay your salary?? You are...a very poor reflection on the Miami-Dade Fire and Rescue. Sad."
Yet another: "Enjoy your new career as a private fire fighter in the free market, unencumbered from the responsibility of government-funded employment nor mature representation of your city and staff."
"While Capt. Beckmann should be able to practice his 1st Amendment protections," wrote another Facebooker, "being that he is a 'leader' in the MDFR organization I seriously question his judgment and ability to make good sound decisions, especially where the community he supposedly protects is concerned."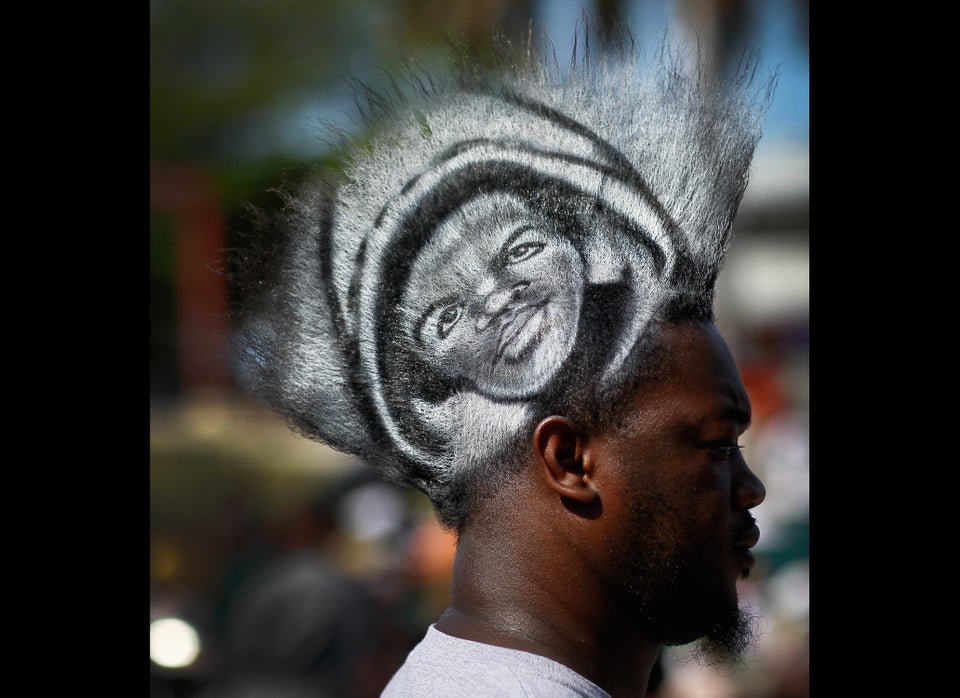 Trayvon Martin Rally In Miami