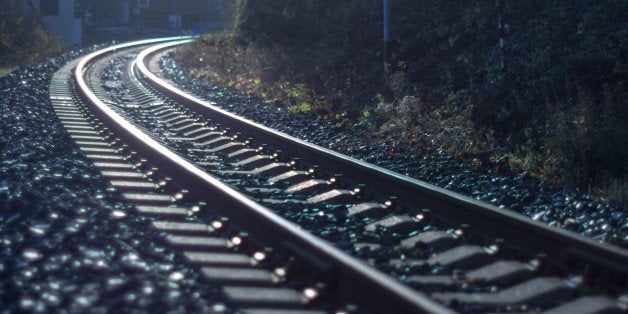 A rule meant to protect Florida children from sex crimes could actually be putting kids in danger, according to a complaint filed Thursday by the American Civil Liberties Union.
The 2010 Miami-Dade County ordinance restricts people convicted of certain sex crimes from living within 2,500 feet of a school, severely limiting the supply of housing available to them. In recent years, as the county has expanded its definition of "school" to include youth shelters and other facilities, scores of registered sex offenders have been forced into homelessness, according to the complaint.
The enforcement of this policy is leaving people with little choice but to live by the railroad tracks on the outskirts of the county -- in a tent city devoid of running water, toilets or "protection from the elements and acts of violence," said ACLU lawyer Brandon Buskey. It's also undermining the very goal it's intended to achieve, he said.
"If you can't find housing, it's hard to find a job, and it's hard to report for supervision," Buskey explained. "It's hard to do a number of things to stabilize yourself after being released from prison, and the result is you're more likely to commit another offense."
A spokesman for the county government, one of the defendants named by the ACLU, declined to comment, saying the county law office hadn't yet received a copy of the complaint. Ronald Book, a prominent Florida lawyer and lobbyist who was instrumental in getting the ordinance passed, dismissed the ACLU's claims.
In July 2013, police evicted dozens of registered sex offenders from a trailer park near a youth shelter, according to the complaint. Since then, a rotating group of about 50 people have been living by the railroad tracks on the edge of the county; they sleep in cars, tents and sleeping bags in a weed-choked lot.
Some were sent there by prison officials and probation officers, the ACLU claims. The complaint tells the story of one man who reportedly arrived at the camp after a prison official directed him to a nearby intersection. He assumed he would find housing there, but was "surprised to learn that he would be sleeping on the street," the complaint says.
The state's Department of Corrections did not respond to questions about the claim that their officials have been directing people to the encampment.
The ACLU says enforcement of the ordinance violates the constitutional ban against depriving people of liberty without "due process of law." It's urging the court to prevent the county from enforcing the rule in the future.
REAL LIFE. REAL NEWS. REAL VOICES.
Help us tell more of the stories that matter from voices that too often remain unheard.
BEFORE YOU GO
PHOTO GALLERY
Musicians vs. Politicians: Artists Fight Back