 Angry Miami Dolphins fans headed to the team's training facility in Davie Tuesday with frowny paper bags and posters, only to be politely kicked off the property.
Faster even than Miami can whiff on two quarterbacks, the growing group of 20 protestors was booted from a patch of Dolphins-owned turf (check out video from WSVN's Donovan Campbell), but quickly regrouped across the street to continue a barrage against recent roster whiffs in general and general manager Jeff Ireland in particular.
"A lot of cars are honking in agreement, which is pretty cool," Kevin Mayer (of 'Nerves! Arm!' fame) told HuffPost Miami. "One person drove by all slow with a bag over his head and his fist out the window."
"We have the most passionate fans in football and they are not shy about letting that sentiment be known," a Dolphins spokesperson said Tuesday after the protest was underway. "We understand, and are working hard on giving them something to cheer about this season."
"The Miami Dolphins are a once proud sports franchise and despite your efforts to the contrary, we now find this organization battered, bruised and disrespected everywhere," part of the petition reads.
Check out more rants and raves from Tuesday's protest below: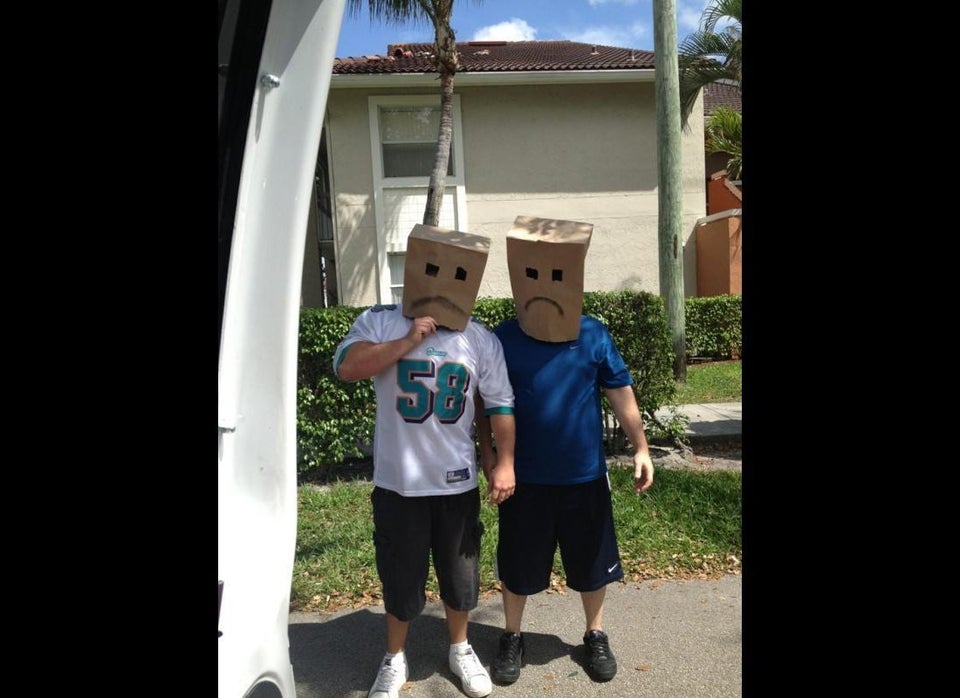 Related
Popular in the Community