On the hunt for some modern Miami vice? A recent stay at the 1 Hotel & Homes South Beach and some neighborhood recon reveals that this seductive city is still as come-hither as its '80s heyday.
For us young (ish) ladies, cavorting around town with your former college roommate is treasured time, given those days are kinda long gone. So in an effort to honor our wild sides, a girls' getaway to a favorite Florida escape delivered sun, fun, and serenity. With this Top 5 South Beach Hit List, the see-and-be-seen Miami vibe truly sizzles. Vanity still reigns supreme—you are, after all, navigating one of the sexiest beaches on the globe—however, the food and spa scene are hot, hot, hot, too. Here's a not-to-miss snapshot.
1. 1 Rooftop at 1 Hotel & Homes South Beach. This rooftop pool scene is the perfect way to kick-start a Miami weekend, drawing a mix of hotel guests and in-the-know locals. Frosé (frozen rose) all day? Check. Nosh on poke and sushi at the new rooftop restaurant, Watr; book a private cabana that overlooks the busy South Beach 18 stories below; or hit Tom Colicchio's Beachcraft restaurant, located on the main Hotel 1 level. And with the property's new, 8,000-square foot Bamford Spa opening in late 2016, after Miami pool-hopping it's sure to cure some needed R+R.
2. Seaspice. Located in the buzz worthy River District along the Miami River, this seafood brasserie and lounge features incredible handcrafted cocktails (try the Cloud Nine with tequila, agave, ginger beer, and lychee). And its revolving cast of DJs and a Sunday brunch scene is oh-so-fun.
3. C'est Rouge + Saxony Bar at Faena Hotel Miami Beach. Held Fridays and Saturdays at Faena Theater, C'est Rouge, a sultry cabaret and burlesque show, is staged to jazz and Latin American tunes. And as if the murals in the Faena lobby or Chef Paul Qui's cuisine aren't reason enough to visit, a late-night dance session at Saxony Bar (11 p.m.-4 a.m.) lassoes models, CEOs, eclectic locals, and commanding music masters.
4. Cecconi's at SoHo Beach House. Located in the SoHo Beach House courtyard, contemporary Italian cuisine and a chic crowd call for advance ressies and Instagram-envy food shots.
5. Villa Azur Restaurant + Lounge. On Thursday nights, this, according to several locals, should be one of your first stops. So, in attempt to exercise nightlife due diligence, we walked from our headquarters at 1 Hotel and landed upon a scene-y dance party and lounge—no surprise, as Miami certainly knows how to stage a festive Florida escape.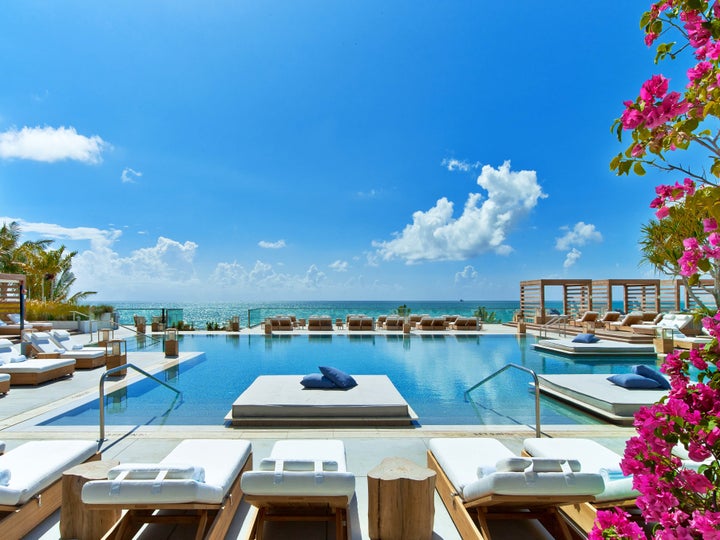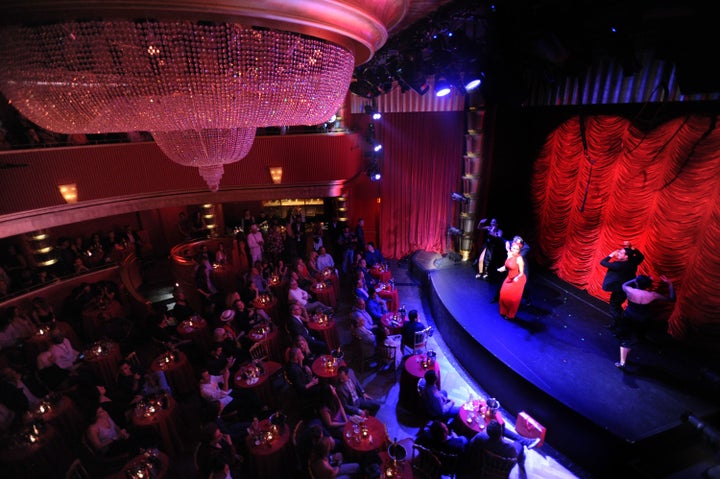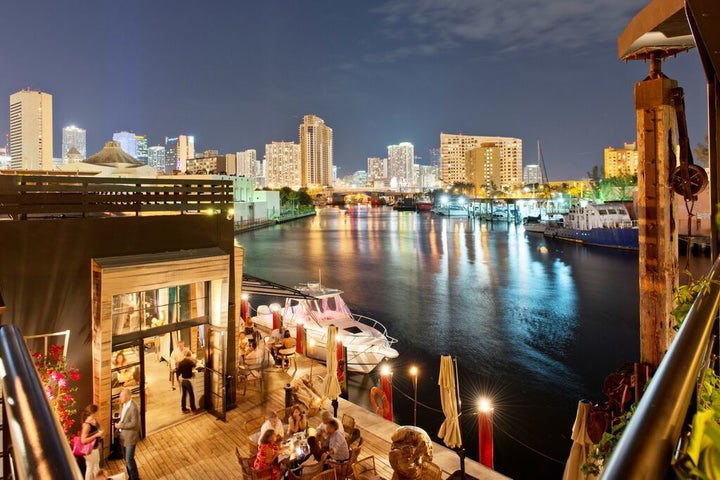 Related
Popular in the Community