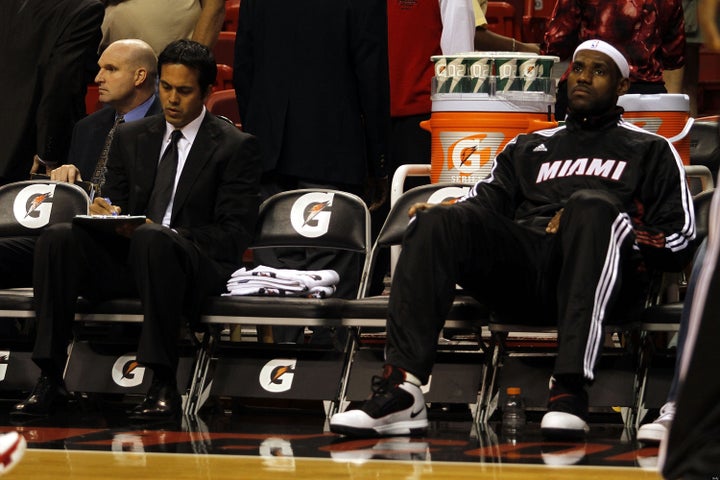 According to the report, sources said that the players think Spoelstra "is not letting them be themselves" and "that they are questioning his offensive strategies."
The Heat coach reportedly called out LeBron James during a recent practice in front of the team, telling him to get more serious.
In the third quarter of Miami's 106-95 loss to Dallas on Nov. 27, James bumped Spoelstra during a timeout. The 40-year-old coach downplayed the incident, reportedly saying he didn't notice the bump until he was told about it after the game.
Miami has lost four of their last five games and are 9-8 overall.
Popular in the Community