Nothing comes close to an invigorating morning in sunny Miami, Florida USA, in a gorgeous Ferrari 458 Spider. My love for the 458 Spider began when I first laid eyes on it in 2010 but it wasn't until 2013 that I purchased this remarkable piece of automotive ingenuity.

To give you a quick introduction to the 458, it features Ferrari's very last naturally aspirated 4.5 litre V8, which produces a whopping 570 horsepower and powers to 100 km/hr in only 3.3 seconds. I'd be lying if I didn't say I was putting this race beauty to the test while enjoying the magnificently polluted air of Miami.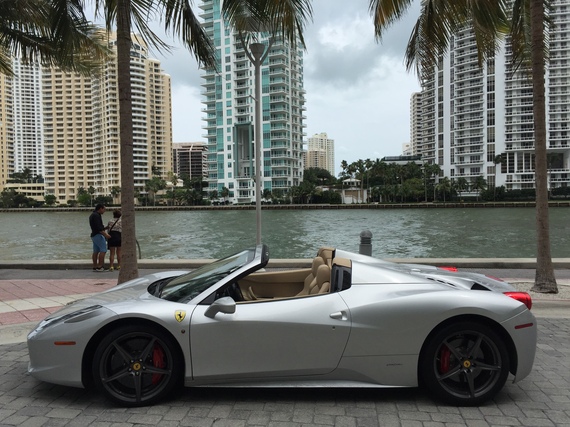 You can't be in Miami without owning, or at least driving, a top sports car. They exquisitely compliment the crystal clear waters in view, the Latino music playing in the background and most of all the glistening sun. A positive about the 458 Spider is the convenient fact the hard top roof drops in only 14 seconds so you can take advantage of the charming atmosphere within moments of choosing to do so. Luxury at your fingertips, literally!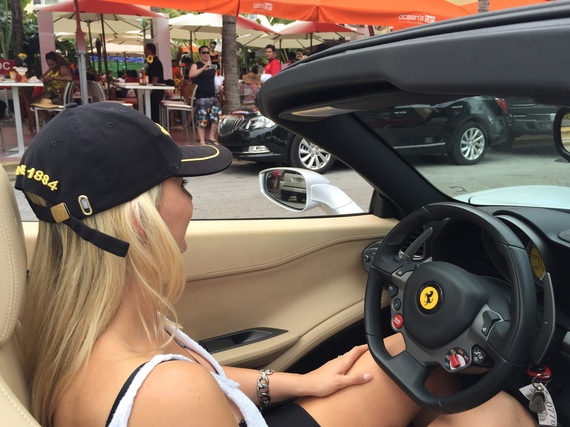 Back home in Australia I own a 488 Spider and I must say, these two cars are worlds apart in terms of throttle response and sound, despite the similarity in name. The 458 is naturally aspirated, completing both aspects in a more stylish manner, and definitely fulfils my excitement which is a difficult thing to do.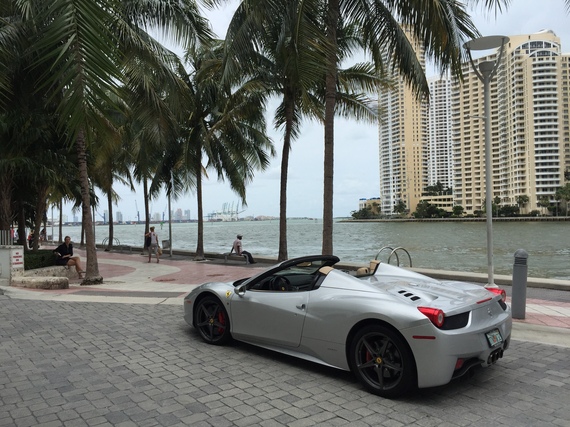 Looking back to over a year ago, with no cameras or a handy crew present I bring you a short and original clip, on our Ferrari 458 Spider. It's definitely worth the watch so I urge you to click on the link below to see more.
This article is written by Lecha Khouri at Supercar Advocates.
Calling all HuffPost superfans!
Sign up for membership to become a founding member and help shape HuffPost's next chapter