"It's about to go down!" screamed LeBron James on his way to the Miami Heat locker room.
And go down it did: whether celebrating a second title (Dwyane Wade, Udonis Haslem), a long-awaited first (Juwan Howard, Shane Battier) or putting a dagger in the hearts of those who long held a lack of ring against him (James), the Heat let loose -- and showered in Champagne -- after capturing the 2012 NBA Championship.
"This is what I've been waitin' on!' crowed Dwyane Wade, bursting past James and into the party. "Give me on of those bottles!"
Check out footage from the locker room above, and photos of our Miami Heat taking it home below: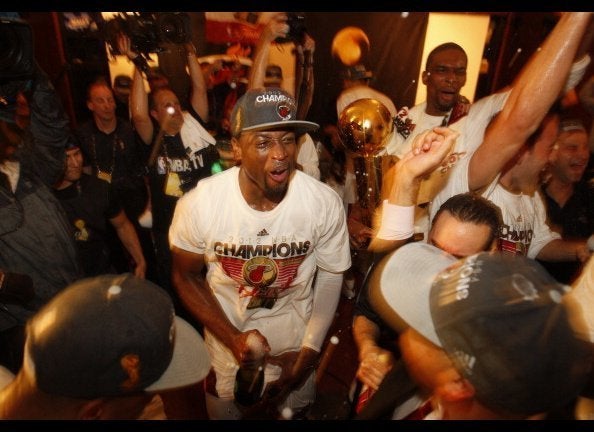 Miami Heat Locker Room Celebration
Before You Go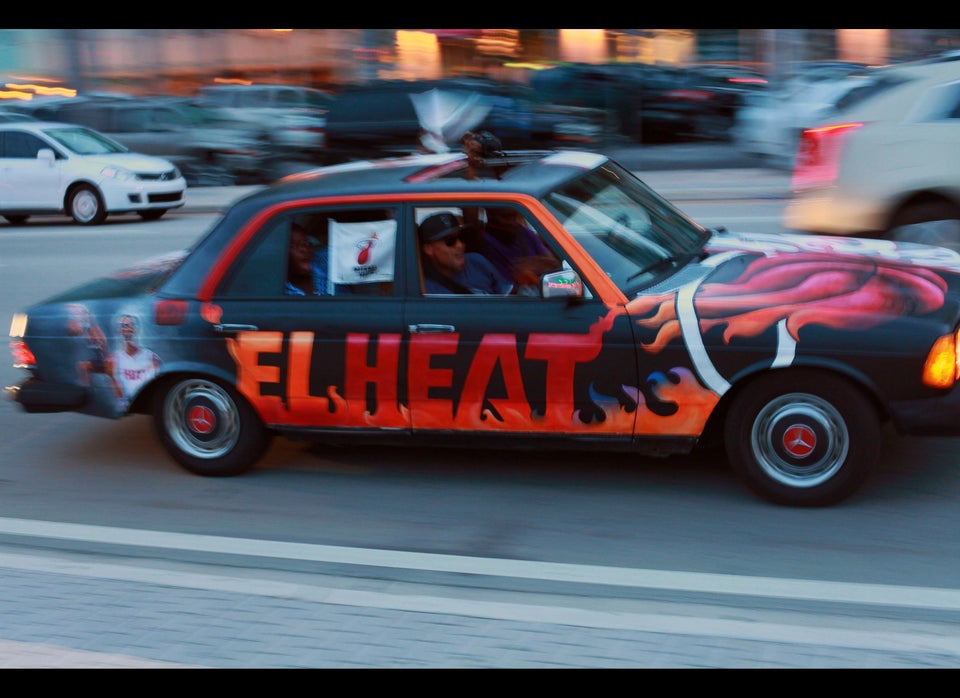 Miami Heat Fans Celebrate NBA Championship
Popular in the Community