What planet are you from, Miami Herald?
Bettina Rodriguez Aguilera, a former Doral councilwoman, is running in the primary to replace the retiring Rep. Ileana Ros-Lehtinen's (R-Fla.) in Florida's 27th congressional district.
And despite the contender's out-of-this-world claims, she has the thumbs-up from a major mainstream newspaper.
She's "a strong candidate in the race with plausible conservative ideas," the Herald wrote.
The daily's editorial board conceded that Rodriguez Aguilera "is an unusual candidate," but agreed with her that her comments about her close encounter aren't an issue in the race.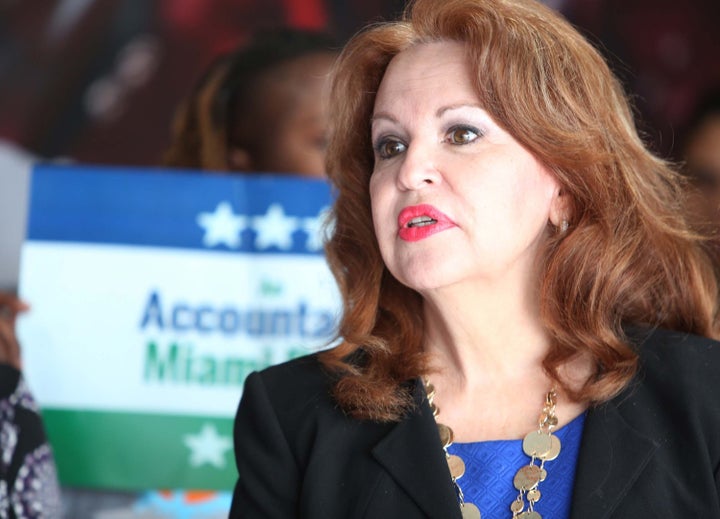 In 2009 interviews that the Herald reported on last October, Rodriguez Aguilera claimed she was taken into a ship at age 7 by blond space people who resembled the Christ the Redeemer statue in Rio de Janeiro, the paper said. They have telepathically communicated off and on since then, she claimed.
"I went in. There were some round seats that were there, and some quartz rocks that controlled the ship ― not like airplanes," Rodriguez Aguilera said, according to the Herald. 
Addressing more earthly concerns, The Herald wrote in its endorsement: "Her bona fides as a former elected official, and now a businesswoman who spends time in other countries training women to run for office are solid."
Still, perhaps there was some explaining to do:
"Here's why we chose her: She's not crazy," Herald editorial page editor Nancy Ancrum told The Washington Post. "We chose not to see her as a two-dimensional figure. And we chose not to make that an overriding concern. We're more thoughtful than that."
Calling all HuffPost superfans!
Sign up for membership to become a founding member and help shape HuffPost's next chapter
BEFORE YOU GO
PHOTO GALLERY
20 Depictions of Aliens In Movies