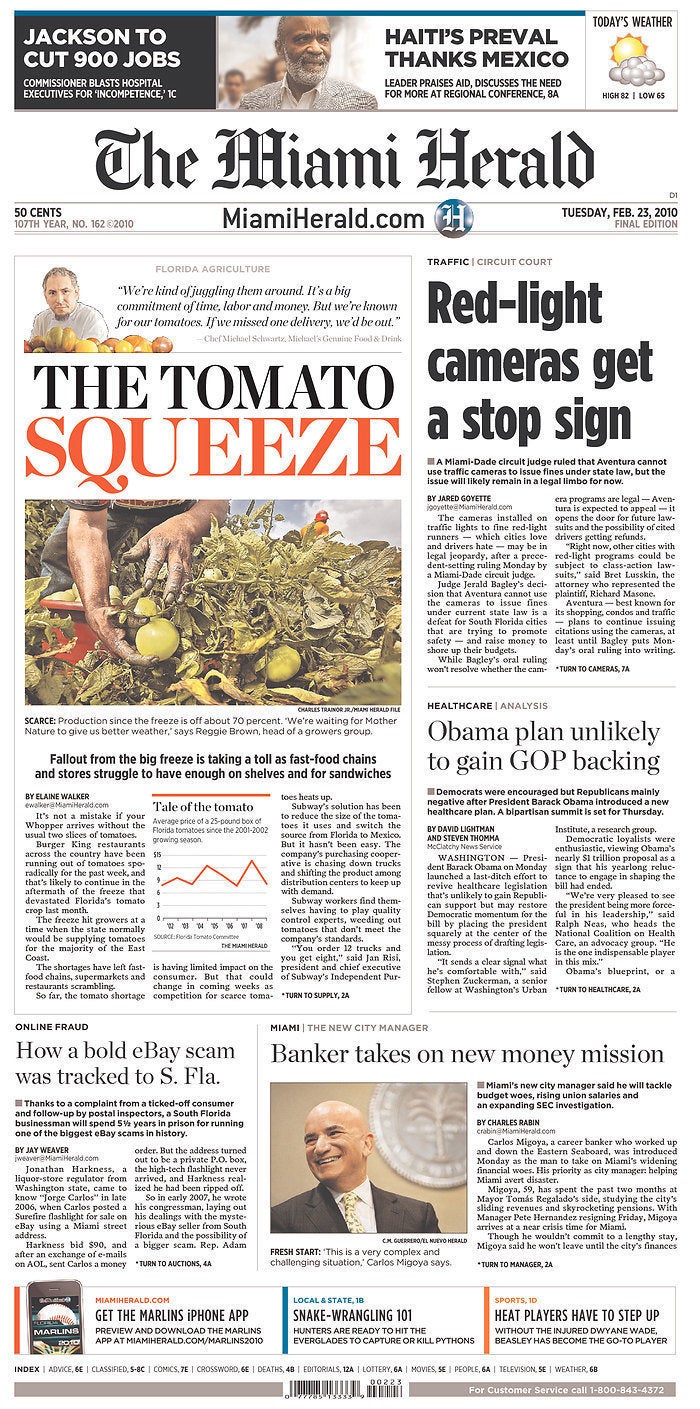 The Miami Herald has ended what its editor is calling an "experiment" to allow online readers to voluntarily donate to the newspaper's coffers.
"If you value The Miami Herald's local news reporting and investigations, but prefer the convenience of the Internet, please consider a voluntary payment for the web news that matters to you," the newspaper invited online readers beginning in December.
The Miami Herald Media Co. has discontinued a voluntary payment program supporting its online editorial content.

In December 2009, the media company began providing a link for voluntary payment at the end of each online story. ``After evaluating two months of response, we've decided to end the program,'' said Elissa Vanaver, a company vice president and assistant to the publisher. She would not say how much money the effort had raised.
Executive Editor Anders Gyllenhaal described the program as an "experiment" in a subsequent article.
"A brief note to let you know we've ended our experiment with voluntary contributions from Web readers," he wrote. "The project taught us a lot about online reactions, but it's unlikely to be an important part of our approach going forward. We think this is a time for constant experimentation, not all of which will work. So you can expect a variety of steps in providing news, launching fresh features, trying new things. We thank the many readers who sent in contributions, suggestions and ideas as a part of this project."
Popular in the Community