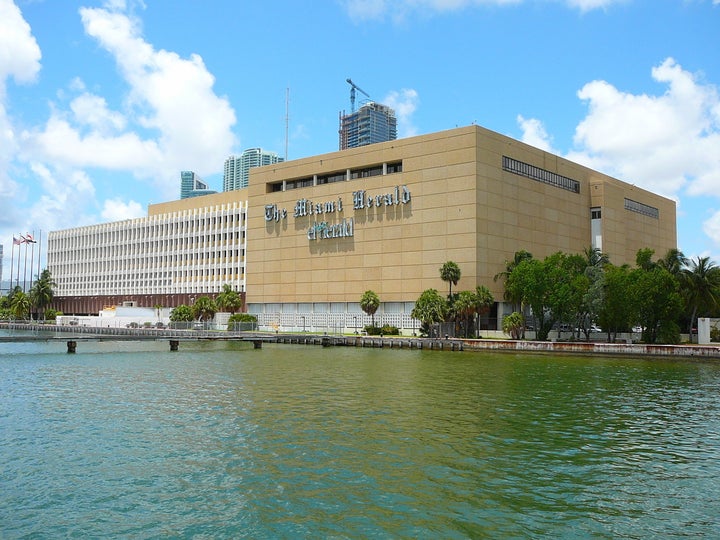 There's also a Dunkin Donuts that contains a currency exchange, according to Herald business writer Hannah Sampson, so it's still pretty Miami. But unfortunately, that means no more newsroom with a view just blocks from courthouses, police headquarters, and city and government offices -- and certainly no salutes from frolicking dolphins.
Following a series of goodbye cocktail hours and last-time-evers, Herald staffers packed up the Pulitzers and hit the highway, where according to Twitter at least one discovered that commuting stinks and another's soul was crushed. His soul! It's really pretty grim out there for our newsy brethren.
We hear a chunk of Herald writers plan on working from home, rather than making the drive, but a few brave journalists have documented their journey. Check out how staffers, friends, and onlookers have recorded the paper's first days away from One Herald Plaza, which is soon to become a resort hotel.
Popular in the Community