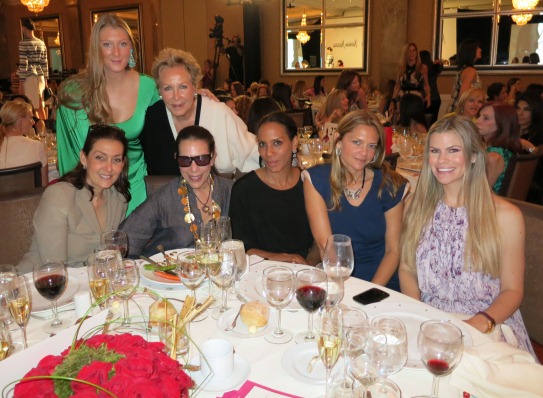 Laura Preuss-Kuhne, Iran Issa-Khan, Gahdah Wahab, Sam Robin, Barbara Becker, Daniela Swaebe and Suzy Buckley Woodward at Wine, Women & Shoes
Had it really been a year since the inaugural Wine, Women & Shoes benefit? Taking a seat at the Coral Gables Country Club, surrounded by a sea of Miami's social set swanning about in its finest footwear, we realized luncheon season is back in full force. True to the theme, the second-annual fundraiser featured a lineup of fashion-forward entertainment, including hunky "Shoe Guys" brandishing platforms and pumps on silver platters, a silent auction where many savvy gals (including WSVN's Belkys Nerey) shopped for their summer vacays, "boutique" shops offering baubles and lingerie (and even more shoes), and a Neiman Marcus Coral Gables fashion show showcasing Spring 2013 trends, heavy on orange, blue and lace. In what we considered an especially genius move, guests were able to pre-order bottles of vino to their tables - and once the corks were popped, a serious day of shopping commenced.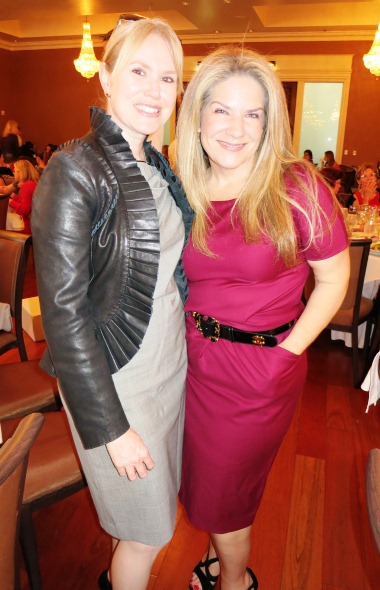 Maria Beguiristain and Gingi Beltran at Wine, Women & Shoes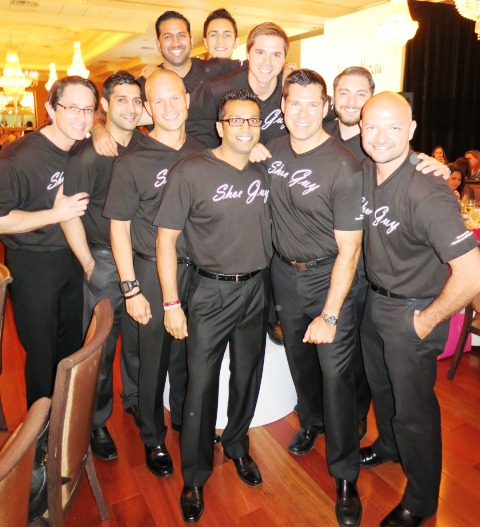 The "Shoe Guys"
Well-heeled committee members and supporters included Gingi Beltran, Michele Benesch, Susanne Birbragher, Cristina Echevarria, Karin Figueroa Cisneros, Christina Getty-Maercks, Iran Issa-Khan, Lisa Ranawat, Nicole Lozano, Judge Bronwyn Miller, Teresita Haskett, Suzanne Murphy, Trudy Courey, Jordan Claure, Tammy Napoli, Sam Robin, Molly Snyder, Blair Sonville, Elizabeth Spill, Lauren Sturges-Fernandez, Susie and Ghada Wahab, Siri Willoch, Tina Carlo and Jocelyn Woolworth.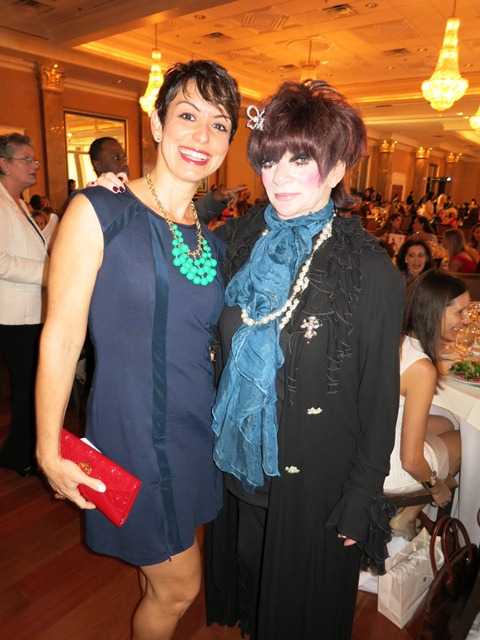 Belkys Nerey and Marcy Lefton at Wine, Women & Shoes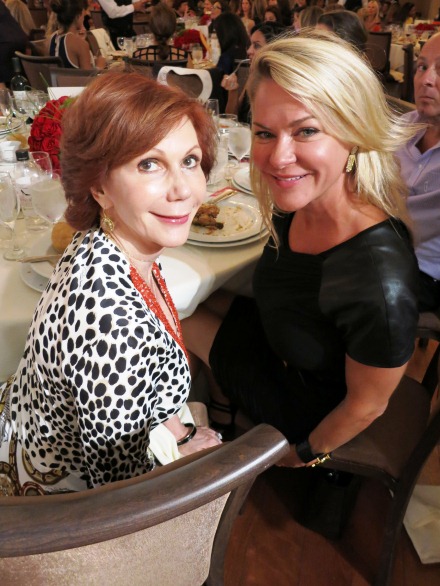 Cricket Taplin and Elizabeth Spill at Wine, Women & Shoes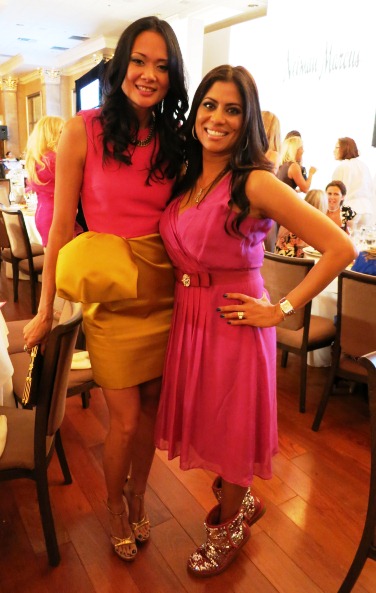 Criselda Breene and Lucy Morillo-Agnetti at Wine, Women & Shoes
Event emcee and CBS4 anchor Shannon Hori was joined by co-chairs Carola Pimental and Criselda Breene to present the Shoe Awards, with winners including Andrea Noboa (Best Stiletto), Priya Panjabi (Best Classic) and Barbara Becker (Best Overall). Even more memorable than their shoes, which were hard to top, was the trio donating its winnings of Neiman Marcus gift certificates to Vanessa Martinez, whose child had been saved by the cardiac team at Miami's Children Hospital. The event ultimately raised more than $450,000, with proceeds benefiting the Miami Children's Hospital Foundation.
Also in its second year, and also in partnership with Neiman Marcus Coral Gables, was the Splendor in the Garden Fashion Show and Luncheon held last month at Fairchild Tropical Botanic Garden. Co-chaired by Swanee DiMare and Frances Sevilla-Sacasa, the event brought together fashion disciples for an afternoon of sun-lit gardens and philanthropy, with proceeds benefiting the conservation of Fairchild Tropical Botanic Garden.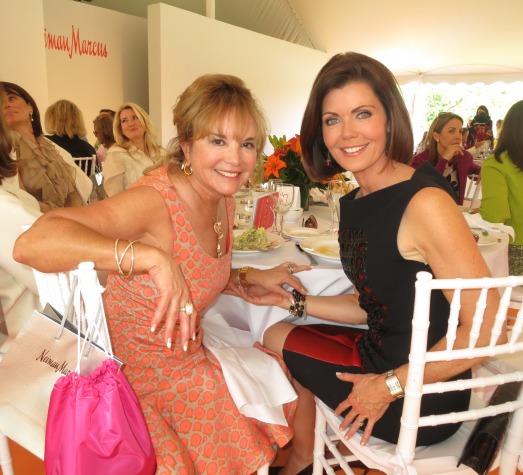 Swanee DiMare and Laurie Jennings at Splendor in the Garden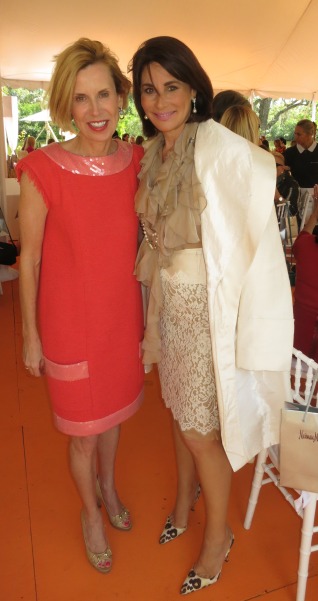 Nancy Batchelor and Jennifer Valoppi at Fairchild Tropical Botanic Garden
Charismatic Neiman Marcus Senior Vice President Ken Downing presented "The Best of Spring 2013" fashion show against a backdrop of blooming gardens, featuring looks by designers from Alexander McQueen to Valentino, plus a catwalk cameo by Ana Cleveland, daughter of famed supermodel Pat Cleveland. Downing charmed us with his witty fashion decrees ("stripes love other stripes!") and anecdotes, including the time his mother pushed him in front of Diane von Furstenberg at a department store when he was 8 years old, and DVF told him, "Men design costumes, women design clothes."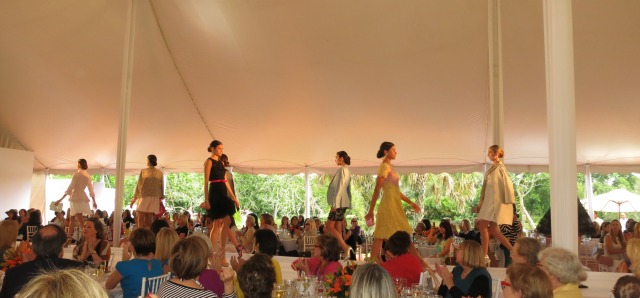 Fashions on the al fresco runway at Splendor in the Garden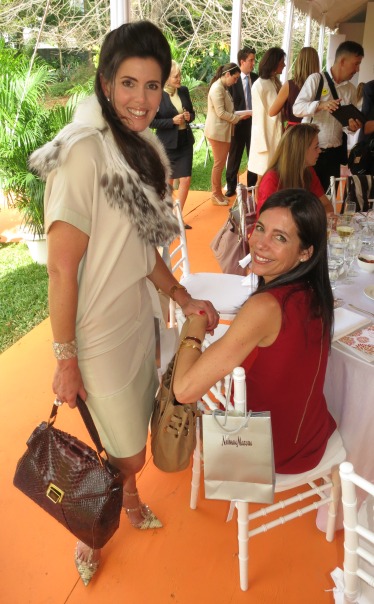 Darlene Perez and Vivianne Kurzweil at Splendor in the Garden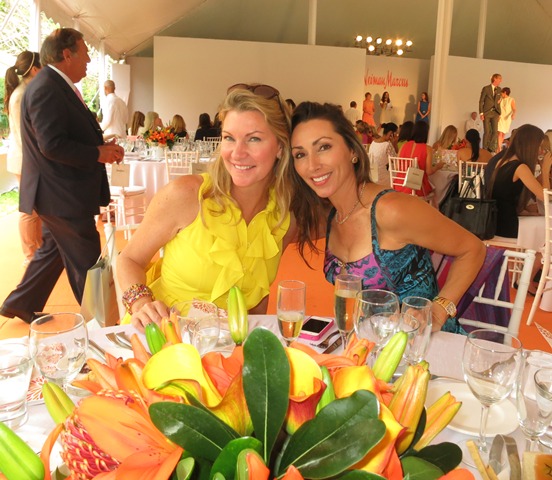 Elizabeth Beracasa and Carol Iacovelli at Splendor in the Garden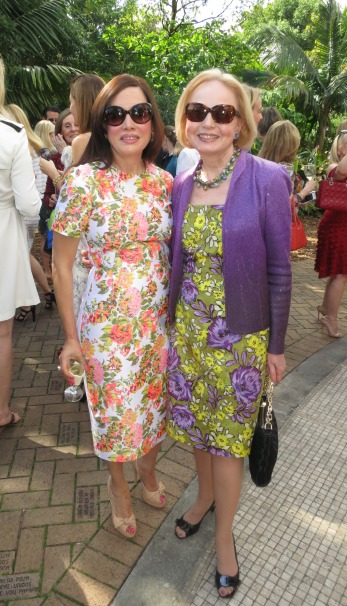 Amanda Rodriguez and Bertha Termine at Fairchild Tropical Botanic Garden
Community leaders Maria Alonso, Anne Baddour, Bunny Bastian, Paula Brockway, Terri Buoniconti, Martha Clinton and Jani Risi Field were honored, and walked the runway like the philanthropic goddesses they are, while emcee Shannon Hori introduced them. Afterwards, we slipped backstage to shop the collections from the fashion show with Downing before slipping out of our stilettos and into a fresh pair of waiting Havaianas to tour Fairchild's new DiMare Science Village with its magical butterfly conservatory.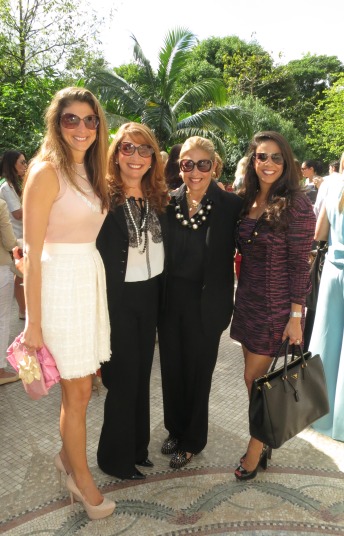 Lisa Sayfie, Renee Kuci, Susie Sayfie and Stephanie Sayfie Aagaard at Fairchild Tropical Botanic Garden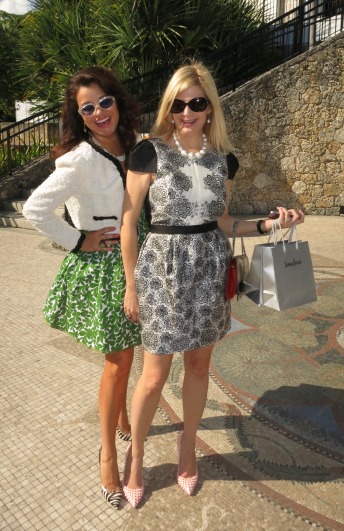 Maria Maloof and Lauren Harrison Genovese at Fairchild Tropical Botanic Garden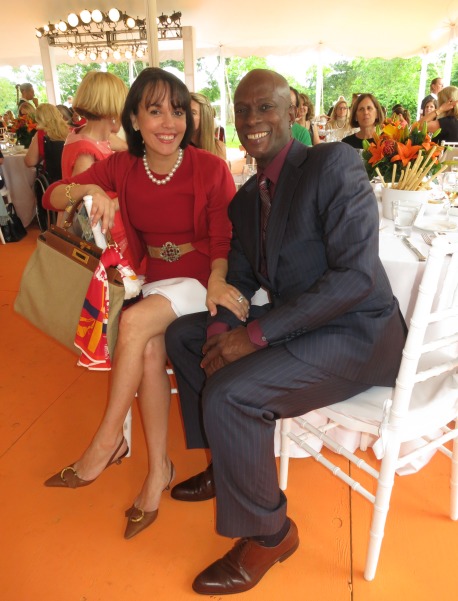 Norma Quintero and Leslie Bowe at Splendor in the Garden
Related
Popular in the Community