Miami's Republican mayor says this year's record-breaking hurricanes are likely a result of climate change, and is calling on President Donald Trump ― who once dismissed global warming as a hoax created "by and for the Chinese" ― to acknowledge the connection.
"If this isn't climate change, I don't know what is," Mayor Tomás Regalado told reporters Friday after declaring a State of Local Emergency in his city.
Thousands of Miami residents are among more than 6.3 million Floridians who have been ordered to evacuate as Hurricane Irma charges toward the state ― potentially the largest evacuation in U.S. history.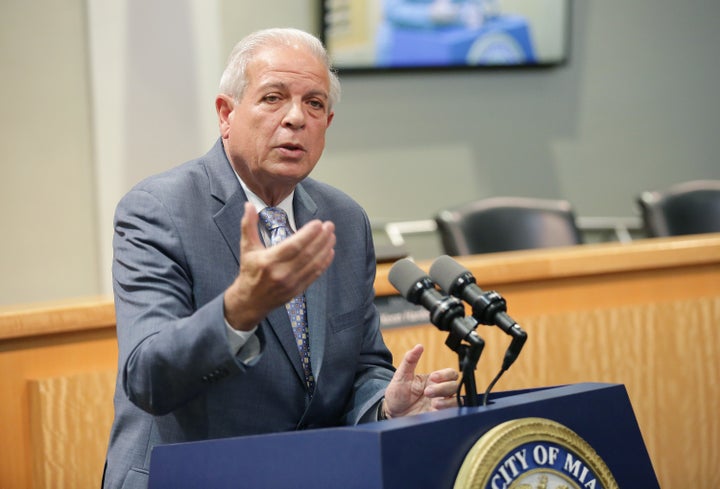 Irma decimated the Caribbean island of Barbuda as an extremely powerful Category 5 storm on Wednesday before hitting Cuba's Camaguey Archipelago on Friday. It was downgraded to a Category 3 storm as it moved north on Saturday morning, but is expected to strengthen back to a Category 4 before reaching the Florida Keys on Sunday morning.
Meanwhile, Hurricane Katia is wreaking havoc in Mexico while Hurricane José, a Category 4 storm, threatens Barbuda, St. Martin and St. Barts ― islands that Irma already devastated. And a little more than a week ago, Hurricane Harvey ravaged much of Houston and its surrounding area, causing unprecedented damage that will take years to repair.
"This is the time to talk about climate change. This is the time that the president and the [Environmental Protection Agency] and whoever makes decisions needs to talk about climate change," Regalado told the Miami Herald. "This is a truly, truly poster child for what is to come."
"I don't want to be political, but the fact of the matter is that this is a lesson that we need protection from nature," he added. "So, I think this is a lesson for the people to say you know what? We have to be prepared."
Florida Gov. Rick Scott (R), who on Saturday warned Floridians in evacuation zones that they "will not survive" the storm surge ― now expected to reach as high as 15 feet ― has long expressed skepticism about the causes of climate change. Scott was even accused in 2015 of banning administrators in the Department of Environmental Protection from using the term "climate change" in official communications.
When asked if he believes the mountain of scientific evidence proving the connection between climate change and human activity, the governor has replied: "I'm not a scientist."
Before You Go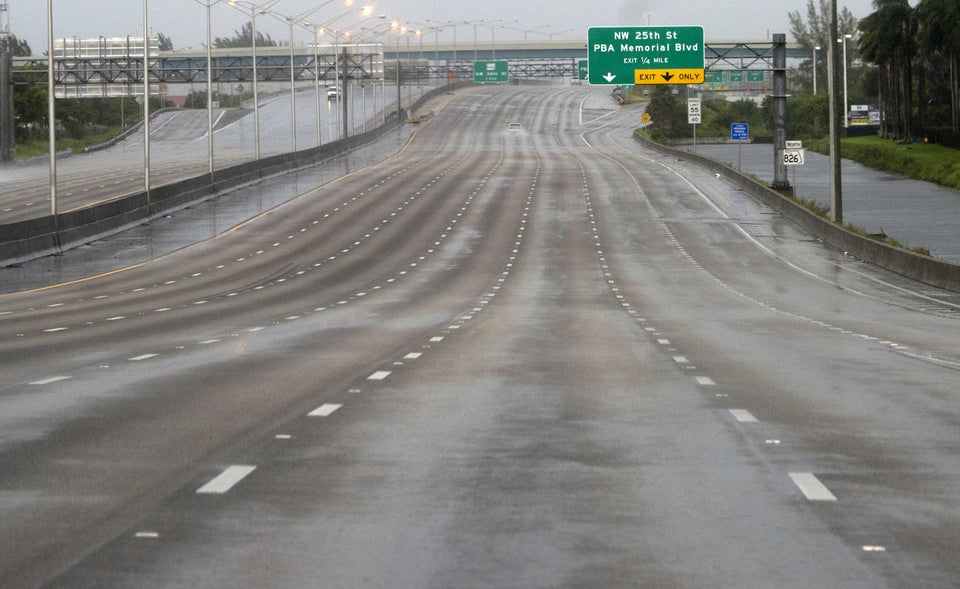 Florida Prepares for Arrival of Hurricane Irma
Popular in the Community