We'd tell you to get a room, Miami, but you're already doin' it there -- and in the club, and on boats, and even in a car outside the Burger King on Biscayne Boulevard, because WE SAW YOU and it was GROSS.
And according to a survey by condom makers Trojan, the Magic City is indeed where the magic happens most. In a survey of their top 10 markets, the company found that Miami keeps it hot with the highest rate of sexual satisfaction (73 percent) and most sex (177 rounds a year).
Though the 305 couldn't top Atlanta in claiming most sexually adventurous (71 percent for the ATL) and exhibiting the highest sex drive (7.2 out of 10 Georgia peaches), we are, apparently, doin' it well -- beating out New York, Los Angeles, Chicago, Philadelphia, San Francisco, Dallas/Ft. Worth, Washington D.C., and Houston to take the crown.
Top ranking ways in which Americans charge things up include spontaneous sex (48 percent), using lubricant (40 percent), having sex someplace different (36 percent) and dirty talk (32 percent).
Seventy-two percent of pleasure-seekers would introduce a vibrator into the bedroom to shake things up and 70 percent are open to trying a new condom designed to enhance orgasmic pleasure.
Americans think outside of the bedroom – Thirty-two percent of Americans have had sex outdoors, with one in three having hooked up on the beach or at a friend's place and one in four at their in-laws' house.
Whether it's tweeting, texting or posting, Americans turn to technology when sex is on the mind – twenty-three percent have engaged in "sexting," 16 percent have sent a naughty photo or video and 22 percent have participated in phone sex.
Check out how the other cities fared in the bedroom, and by region below: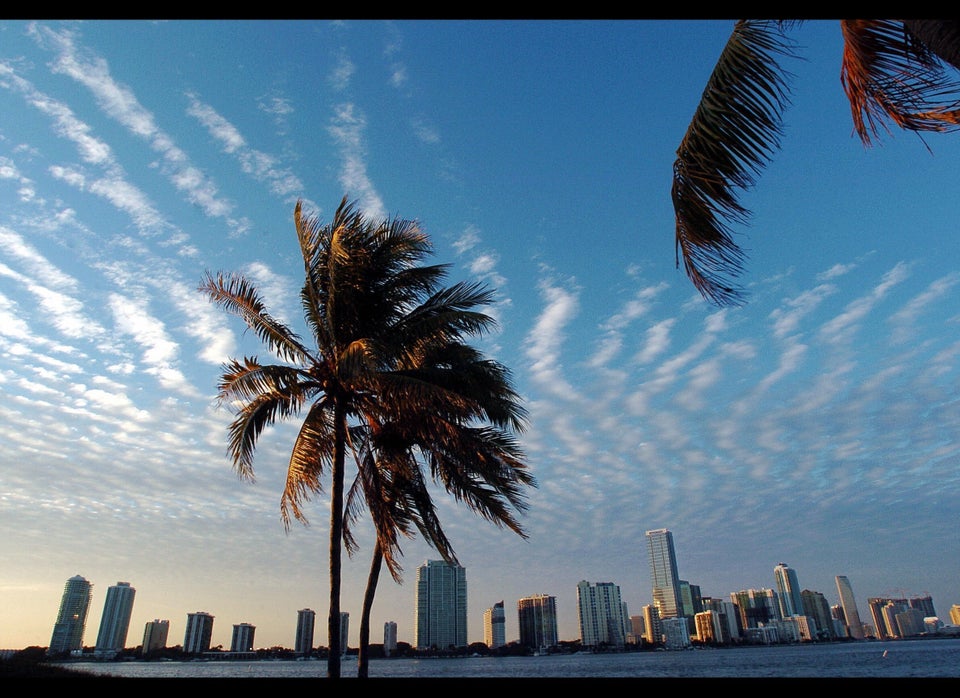 Which Cities Have Sex The Most?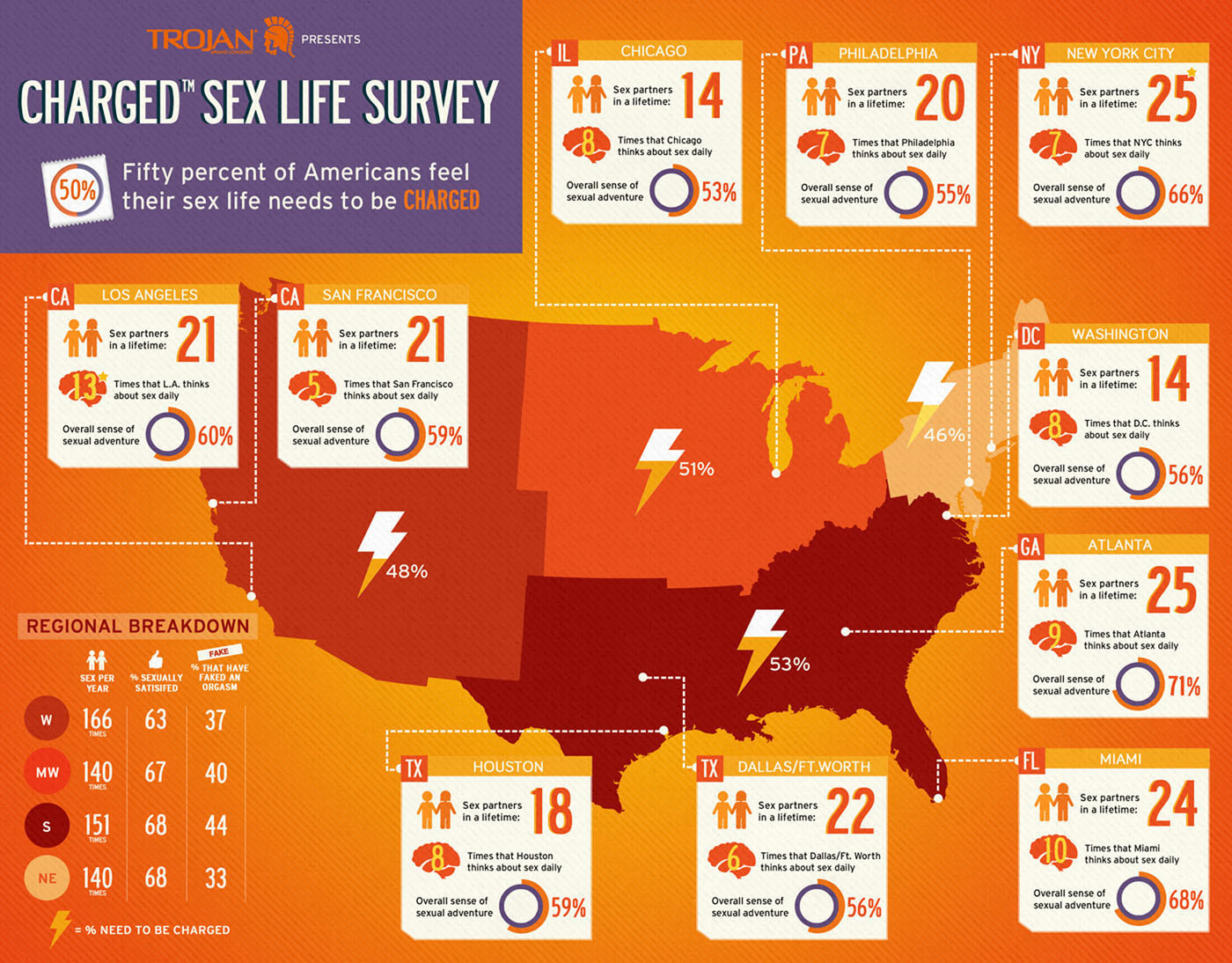 (Click to, um, enlarge.)
Related
Popular in the Community