A police union in Miami voted in favor of all law enforcement officers boycotting Beyonce's April concert in the city, claiming the singer promoted an anti-police message in her new music video and during her performance at the Super Bowl halftime show.
Javier Ortiz, president of Miami Fraternal Order of Police, Lodge #20, which represents 1,100 officers, wrote in a press release that he didn't watch Beyoncé's performance during halftime "out of respect for our profession." The performance saluted the 50th anniversary of the Black Panthers and has been criticized by some as anti-police.
"The Miami Fraternal Order of Police has voted to have all law enforcement officers boycott Beyoncé's concert which is being held at the Miami Marlins Stadium on Wednesday, April 26, 2016," Ortiz said in a statement. "The fact that Beyoncé used this year's Super Bowl to divide Americans by promoting the Black Panthers and her antipolice message shows how she does not support law enforcement." The organization urged other law enforcement agencies around the country to do the same.
Ortiz said he had "mistakenly" seen the video for Beyoncé's new song, "Formation," which features an African-American boy dancing in front of police in riot gear, Beyoncé sitting on top of a New Orleans police car that is sinking, and graffiti that reads "Stop shooting us."
Ortiz said in an email to The Huffington Post that the union was urging officers not to work the concert. He also sent HuffPost a meme featuring Beyoncé and her husband, Jay-Z, suggesting that Bey was hypocritical because she has received police detail in the past.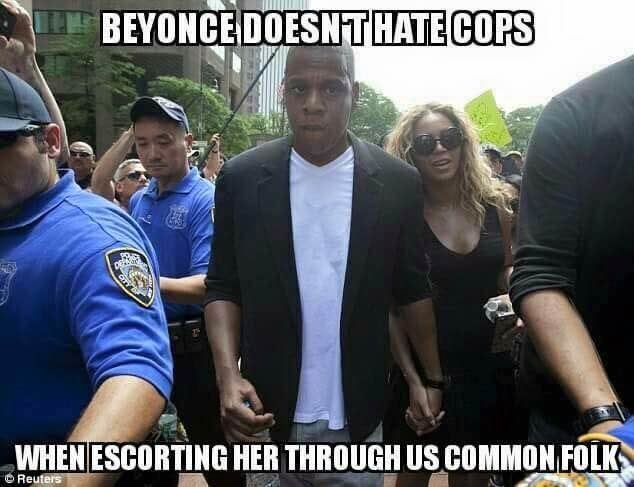 Maj. Delrish Moss, a spokesman for the Miami Police Department, said that Ortiz and the Fraternal Order of Police did not speak for the police department or the city, and that the venue where Beyoncé is scheduled to perform, Marlins Park, would be protected.
"Right now the union president has his First Amendment right to say whatever he wants to say, but that doesn't always translate to reality. As far as we see, there's no indication that anything that is said there will translate into police officers not working the job," Moss said.
A spokesperson for the Miami-Dade Police Department said multiple law enforcement agencies usually staff big concerts, and that MDPD was affiliated with the Police Benevolent Association, another union.
While Fox 13 reported Wednesday that no police officers in Tampa, Florida, had signed up to staff Queen B's concert there, Tampa Police spokesman Steve Hegarty told HuffPost on Thursday that officers had indeed signed up for the event, which he said would be fully staffed.
Vincent Gericitano, president of the Tampa Police Benevolent Association, said that the union was "disgusted" with Beyoncé's Super Bowl performance as well as the "Formation" video.
"We urge all law enforcement officers to boycott the purchase of Beyoncé's music and the purchase of tickets for her performances," Gericitano said in a statement. He added that while the union supported officers who did not want to volunteer to staff Beyoncé's Tampa concert, he was "confident" that Tampa police officers would police the event with "courtesy, professionalism and respect."
There was also a protest against Beyoncé's Super Bowl performance planned Wednesday outside of NFL headquarters in New York City, but barely anyone showed up.
It's not the first time police have tried to boycott a musician for being critical of them. In 2000, two New York police groups urged officers to boycott a Bruce Springsteen concert after he released the song "American Skin (41 Shots)," about the police killing of Amadou Diallo.
This article has been updated with comments from Ortiz, the Miami Police Department, the Tampa Police Department, and the Tampa Police Benevolent Association.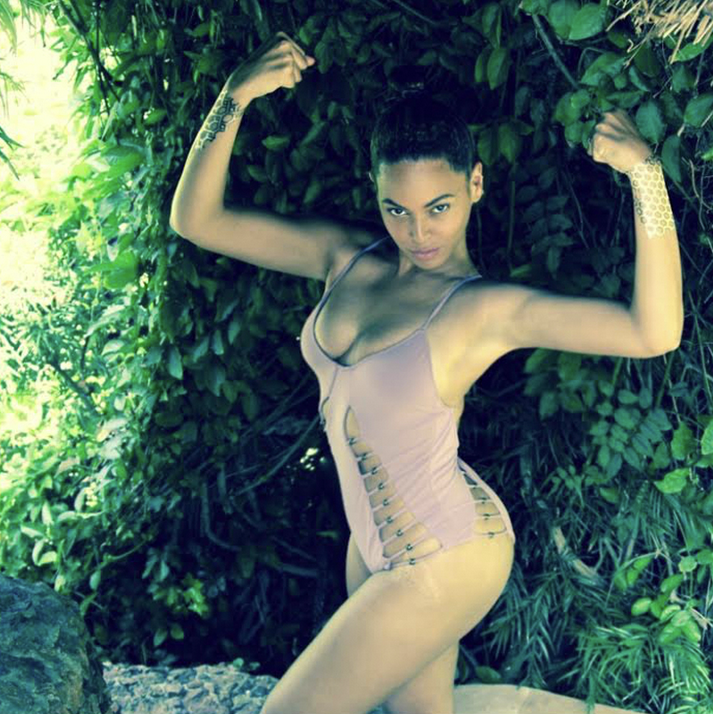 Beyonce
Popular in the Community