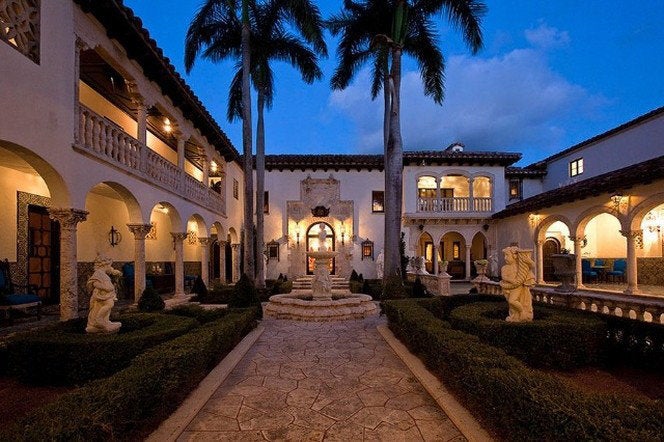 Relatively speaking, Miami's a pretty young place. Though the area was claimed by Spain in 1566, the future metropolis really didn't take off immediately: when incorporated in 1896, it had a population of just over 300.
Miami, however, soon hit boom years. The city didn't quite enforce Prohibition and also allowed gambling, ameneties that saw the population double between 1920 and 1923. The famous Art Deco architecture didn't come into play for another decade, so the 1920s saw some very traditional and very beautiful, stately homes constructed, from Coconut Grove to Star Island -- where Al Capone moved in -- to Miami Beach, which had only just begun development.
Amazingly, considering Florida's penchant for tear-downs and McMansions, many of these homes are still standing. And many command some pretty impressive figures on the market. (Many, in keeping with the whole Miami thing, have seen a nip and a tuck.)
Check out 7 fabulous homes from the flapper era, courtesy Realtor.com.
PHOTO GALLERY
7 Miami Homes From The 1920s
Calling all HuffPost superfans!
Sign up for membership to become a founding member and help shape HuffPost's next chapter