In an era when the sciences are more important than ever, the opening of the Frost Science museum carries extra significance. In addition to the cultural and educational value of a world class museum for Miami's millions of residents, it also provides a legitimate destination for the fifteen million tourists who visit the area annually.
After touring the museum six times, and speaking to dozens of employees and patrons, the following is a comprehensive review covering everything you need to know about the Frost Science museum.
Start at the top (Level 6) and work down. The lunar and solar terrace offers a beautiful panoramic view of Miami's emerging downtown corridor, complemented by the shimmering bliss of tranquil Biscayne Bay. Note almost everything you will see is less than twenty years old, a true testament to Miami's 21st century renaissance.
Skip Level 5 (offices and labs).
Level 4 is an architectural gem and a chance to bask in the open air facility.
The floor offers patrons a top side view to the multi-level tanks, including the gigantic 500,000-gallon Gulf Stream Aquarium, featuring two hammerheads, a sand and tiger shark, mahi-mahi, devil rays and more.
Level 4 also offers a chance to touch a stingray. If you see them climbing the wall, relax —they are not trying to escape, but rubbing their bellies on the cool rocks. This level also houses a turtle, snake, and alligator exhibit, and also an aviary (bird sanctuary), all of which are a tad underwhelming, but judge for yourself.
Find the stairwell and walk down to Level 3 — the air conditioned heart of the museum. Take your time in this enclosure. Besides amazing vantage points into the major aquariums, there are thirty little aquariums, displays, interactive games and vessels designed to entertain and educate all ages. This room is amazing.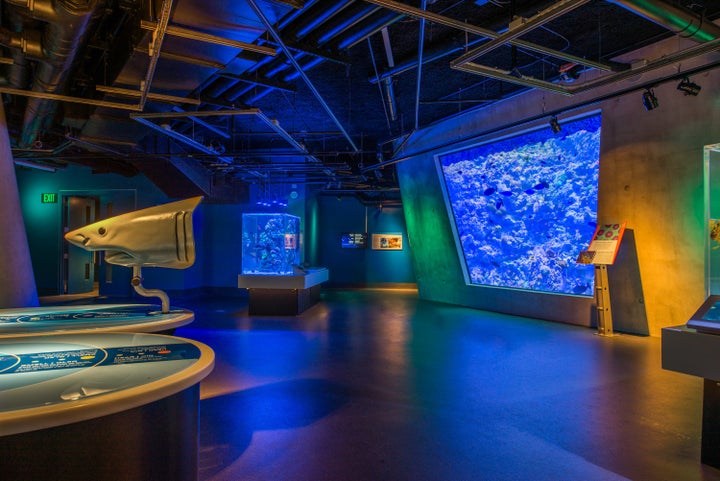 Level 2 of the aquarium is underwhelming, with only a few jellyfish tanks and a media wall. However, there is a great vantage point to peer up into the large aquarium.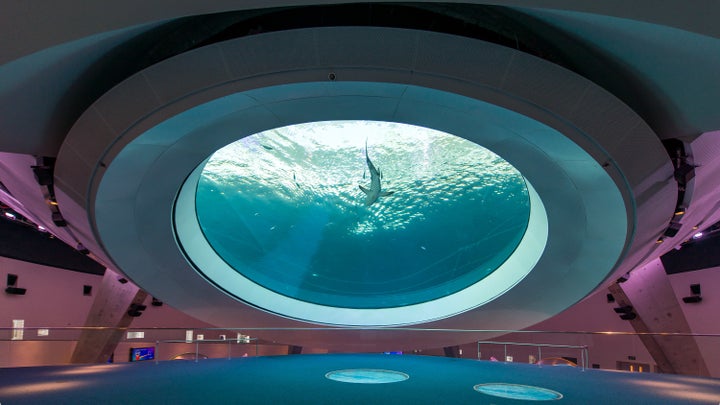 The museum has three exhibitions not related to water. They are all awesome.
Feathers to the Stars is permanent (Level 3) and chronicles the history of flight, from dinosaurs to NASA.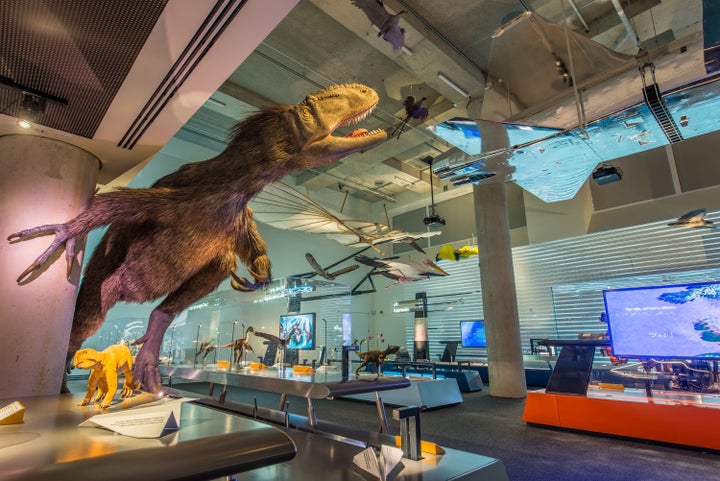 SEEING (Level 2 & 3, rotating) focuses on how humans and machines see. This exhibit combines art and science in an interactive, engaging manner.
Space (Level 1) educates patrons on the ins-and-outs of astronautics, with some nifty hands on exhibitions. You won't experience zero gravity, but you might leave feeling light-headed.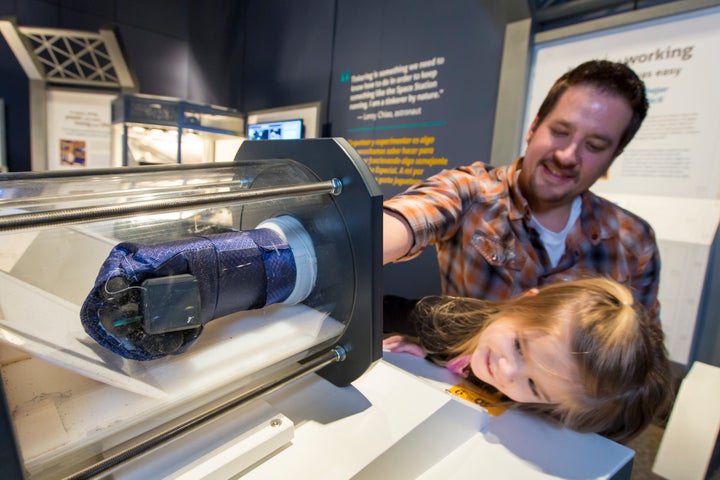 Crazy theater experience. Two shows, which will rotate over time, but both are worth it. If a busy day, buy in advance. They sell out. It's an imperfect procedure but like rain in the tropics, it is what it is.
The first Friday of the month, the museum stays open till 10pm and they host laser light shows featuring music from an eclectic list of artists ranging from Pink Floyd, Lady Gaga, Radiohead and more.
Tickets sell out far in advance so plan accordingly. You can buy them here.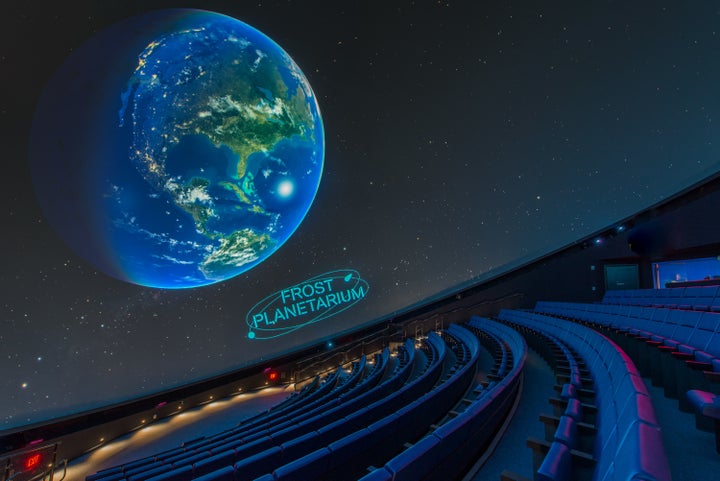 The museum opened May 9th and there are some kinks and honest criticisms.
Some patrons have complained about parking and the cost of admission. To save money on parking, find a flat fee parking lot in the Downtown area and take the free Metro mover to the museum. To save money on Admission, locals should purchase a membership. If with a guest, it pays for itself immediately. For non-locals, the museum is pricey, but on par with museums in New York, Chicago or Los Angeles.
In addition, first responders, active US military, veterans and Miami-Dade County educators receive free general admission to the museum. Also, the library offers free passes. And Culture Shock offers $2.50 tickets.
Some patrons find the museum too crowded. This is fair to an extent, but the best time to attend the Frost Science museum is late in the afternoon. There are less kids and educational groups.
Some find the exhibits lacking. This is unfair. You need to engage with the exhibits, not breeze past them. Ask questions. It's science after all. Be curious. The docents live to answer your questions. They are well-informed and super nice, something lacking in Miami. It's all a learning curve when it comes to science.
This review didn't even touch on the MeLab, River or Grass or Science Plaza, or the LATE after hours series, which is just an indicator of how much the Frost Science museum has to offer for people of all ages.
Just be smart when visiting.
To plan your trip, visit their website.
Related
Popular in the Community