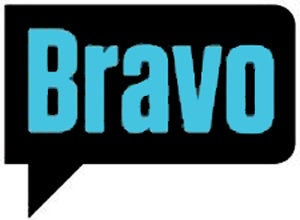 You may not believe this, but I don't like big official announcements. And I don't like when people make big deals over big deals. When I was a kid, I never ran home with my report card chock full of 'A's' and expected extra cookies. I also never had the big "I'm gay," sit down talk. I just started dating Scott, not Stacey, and everyone got it. I never celebrated promotions or finales, and I never made phone calls nor sent emails announcing I was going to be on Bravo's Miami Social. I just let things play out, as they should.
The bottom line is that announcements make everything too dramatic, subject to kitsch, and I always worry about the taste level of the announcer. Case in point, Lina's delivery of the news she was pregnant was somewhere below the Mariana Trench.
Dinning at Philippe Chow at the Gansevoort (surprise!), Lina orders wine for George's consumption because she has something very, very important to tell, as she describes him to the waiter, "this gentleman" and he is going to need a drink (you can say that again). Even the waitress looks nervous.
This must have been a long dinner in real life because I see that god awful Crispy Peking Duck gets delivered to the table. Yes, the one that takes an hour to cook it's so damn special. We should at least be able to see them eat the duck, but instead we skip forward to dessert, a delicious treat I used to really, really enjoy. Just a warning, if you like red velvet cake I suggest you stop reading now and catch up with me next week,
It was a perfect looking red velvet cake, served more in the style of an Oreo, that delicious cream in the middle surrounded by too dense sponges of cake, the icing on top perfectly moderate with red drizzle galore. But something very alarming occurs when George digs in. The kind of thing that's known to really piss off the health department. There, in the middle of this messy plate, was a pacifier -- a real baby pacifier -- covered in cake, icing and lots and lots of red drizzle.
"Congratulations," she says as if George just won a door prize from the Russian Mail Order Bride Fundraiser. "You're going to be Daddy."
George looked like a dear caught in headlights or he was suffering from really bad indigestion from that Duck. Either way, George, who usually blinks a lot, only blinked once. He was that shocked. I could only imagine what he was thinking. Something along the lines of, "Oh my god, I am having the devil's child."
In normal circumstances, and they seem so rare these days, I would immediately run to Louis Vuitton and bring George and Lina a baby bib.
Unfortunately, I won't be able to get that far because, you guessed it, in the span of one episode Lina is pregnant, and then not. "It's not there anymore," Lina says a few days after the big announcement, "It's gone." As if someone stole her Philippe Chow fortune cookies from the cookie jar.
So where did it go? This remains a mystery. But there was a pregnancy intervention for sure. Whether Lina took that pill she was chatting in Russian with her mom about or she farted it out, it's gone, and that's okay because the world will have one less cause to raise money for: Sudden Infant Crazy Eye Syndrome.
Speaking of seeing, I had to give in. For years now, I have been near sighted and when you are "one of seven socialites that make Miami spin" and you go to all those parties at the, uh, Gansevoort, it's really hard to see people from a distance. But I always liked that; it was my silly little game of being able to completely justify ignoring many a moron.
I can't enjoy that charade anymore, because I had Lasik surgery on national television. It was uneventful because it happened so fast and was so easy and I wonder why I waited so long to pamper myself in "the pursuit of perfection," as I call it during a phone call with Maria, while smoking a cigarette.
I also got a date and his name is Diego and he happens to be best friends with Sorah's boyfriend Gonzalo. Sorah seems genuinely happy for me and you shouldn't be surprised that Diego is Gonzalo's BFF. Come on don't tell me you haven't heard that the latest fabulous accessory for straight men is a gay best friend?
This brings me back to me. Well, sort of. We meet my alter ego, Mike, my own straight best friend, who only comes out when I put a baseball hat on. That's what gets him/me excited. It really seems to confuse my friend Katrina when I sport those hats because for a second she thinks I am a heterosexual.
Then I'm forced into explaining 'Straight Mike,' the absurdity of which makes me laugh so hard that I spill red wine all over my $100 t-shirt and have to make a b-line for the Tide stick. Move over Kelly Rippa and Tim Gunn, I'm next for the commercial.
I wanted to explain more to Katrina and introduce her to my obsessions of alter egos such as Beyonce's Sasha Fierce, who I like much better than Beyonce because she is raunchier and she wears Thierry Mugler not that dreadful House of Dereon.
And although I truly do like my friend Katrina, sometimes she lives in box and I feel that explaining all this might go over her head. I will save this conversation for my bi-sexual friend Maria and George who also happens to like orgies.
Speaking of boxes, Katrina is getting ready to move into a really big box. One that costs seven million dollars, has seven bedrooms, many bathrooms and open bay water views. Sounds like it may fit a small army and god knows the kitchen is big enough, but it's only for Katrina, a 20-something year old divorcee. Neither one of us knows what to fill the house up with, so I vote for shoes, and she agrees.
Katrina has an alter ego too; she just hasn't tapped into her yet. Her name is 'Kat,' the young girl under the make up that makes her look mature beyond her years, and the six-inch YSL heels that make her taller than her clients. And that's okay. I think watching our lives play out on television is helping all of us poke holes in the boxes of the lives we thought were so neatly packaged but, you know, we're not making a big deal about it.
Calling all HuffPost superfans!
Sign up for membership to become a founding member and help shape HuffPost's next chapter