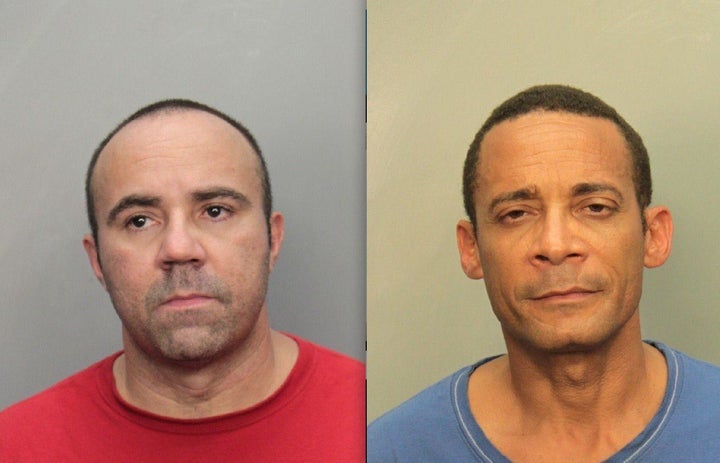 A car filled with goats, roosters, pigeons, guinea pigs and ducks led to animal cruelty charges against two men in Miami on Monday.
Police responded to a call that noises, sounding like baby cries, were coming from a parked car. There wasn't any child inside, but cops found animals "in distress," including four goats "tied up inside plastic bags," CBS Miami reported.
One of the goats died, but eight roosters, four guinea hens, four pigeons, a duck and the other goats were taken into custody by animal control, CBS said.
Almost an hour after police discovered the traveling and cruel menagerie, James Arroyo Jr. and Raul Armenteros returned to the vehicle and were busted according to TV station WPLG.